"After Hours" host PatriZe has announced his guest Deep Juss for the next show. Scientific Sound Asia Radio is the underground radio station for the Asian region and internationally.
Playing genres from Progressive House to Techno and other house music sub-genres, 'After Hours' every week presents the best upcoming DJs and producers on the planet. The focus of 'After Hours' is the underground sounds that are headlining in the respective scenes at present.
PatriZe (first hour) is a producer who was born and raised in Belgium, in his early teens he bought his first turntables and over a short space of time transgressed into Trance and Techno. After a significant period of time, he evolved into the more melodic and intellectual styles of Progressive House. After a prolonged period of spinning in the Belgian scene, his breakthrough came in 2010 with Pole Folder of Bedrock Records/Rework.
At present PatriZe inhabits Thailand where he performs often and consistently produces tracks, along with his regular show on our station he performs radio shows on other stations and publishes tracks on some good labels which often trend well in Beatport charts.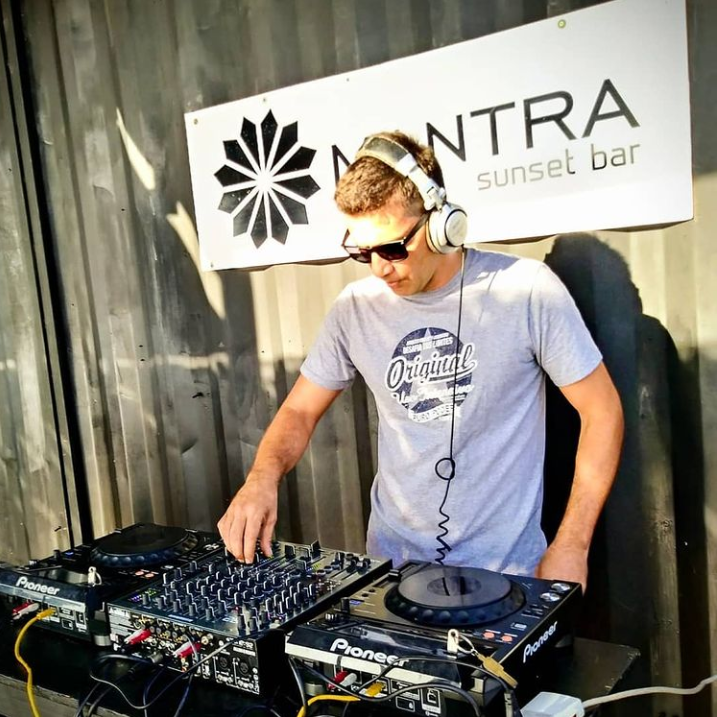 Guest DJ Deep Juss.
This week's guest DJ (second hour) is Deep Juss, Deep Juss real Name Jose Nicolas is an Argentinian born in the Province of Misiones. He took his first steps onto online radio stations internationally thanks to his friends and step by step he is venturing into the world of electronic music with a real passion for Progressive House.
Influenced in the beginnings of his disc jockey experience by Classic House and Progressive Trance, nowadays he represents these old sounds and transitions in his sets. He loves to twist and turn melodies, vocals and Groove, allowing the public to denote and release their feelings and emotions freely.
He has been influenced by artists such as Hernán Cattaneo, Guy J, Khen, Nick Warren, Dmitry Molosh, Matter, GMJ, and Eli Nisan, to name a few. He hopes to continue his journey and instil his passion into others and spread the progressive sound in his home country Argentina, and beyond with his radio appearances.
Listen live on Monday the 17th of May 2021 10 PM to 12 AM Indochina Time (ICT) and re-airing on Friday 10 AM to 12 PM (ICT).
'After Hours' episode 467 17th of May 2021.
PatriZe (first hour).
Dany Dz - Retrospective (Alan Spinoso Remix) [AH Digital]
David Leckenby - Open (Sebastian Busto Remix) [Balkan Connection SA]
Amir Telem, Nordvolk - Brotherhood (Gorkiz Remix) [Massive Harmony Records]
Evegrem, Axel Zambrano - Mistakes (Original Mix) [Droid9]
XIASOU, Hernán Torres - Diagram (Juan Ibanez Remix) [Another Life Music]
Kostya Outta - Invisible Fight (Original Mix) [Deepwibe Underground]
Unkle - Reign (Mariano Mellino & John Cosani Edit) [White]
KODA (SL) - Shifter (Sinan Arsan) [Droid9]
Kosala B - Heaven Voices (Yudi Watanabe Remix) [AH Digital]
Gorkiz & K Loveski - Arboreal (Luciano Scheffer Remix) [Transensations Records]
Deep Juss (second hour).
Mees Salomé Feat. Celine Cairo - Fool s Paradise (Original Mix)
Chicola - La Nina Del Mar (Original Mix)
Kamilo Sanclemente, Giovanny Aparicio - Innocense (Original Mix)
Dmitry Molosh - Winds Of Change (Original Mix)
Yudi Watanabe - Mortero (Original Mix)
Berni Turletti - Kurruf (Original Mix)
Vitaly Shturm - Labyrinth (Juan Ibañez & Andres Moris Remix)
Rodrigo Lapena - Adrift (Original Mix)
Forty Cats - Ledokol (Cid Inc. Remix)
Mariano Mellino - Kon Kon (Original Mix)
Listen here.

(If the player is not working click here)
Or PC Laptop, Mac users click here.

Follow us on Mixcloud here.