"After Hours" host PatriZe has announced his guest DJ Chaum for the next show. Scientific Sound Asia Radio is the underground radio station for the Asian region and internationally.
Playing genres from Progressive House to Techno and other house music sub-genres, 'After Hours' every week presents the best upcoming DJs and producers on the planet. The focus of 'After Hours' is the underground sounds that are headlining in the respective scenes at present.
PatriZe (first hour) is a producer who was born and raised in Belgium, in his early teens he bought his first turntables and over a short space of time transgressed into Trance and Techno. After a significant period of time, he evolved into the more melodic and intellectual styles of Progressive House. After a prolonged period of spinning in the Belgian scene, his breakthrough came in 2010 with Pole Folder of Bedrock Records/Rework.
At present PatriZe inhabits Thailand where he performs often and consistently produces tracks, along with his regular show on our station he performs radio shows on other stations and publishes tracks on some good labels which often trend well in Beatport charts.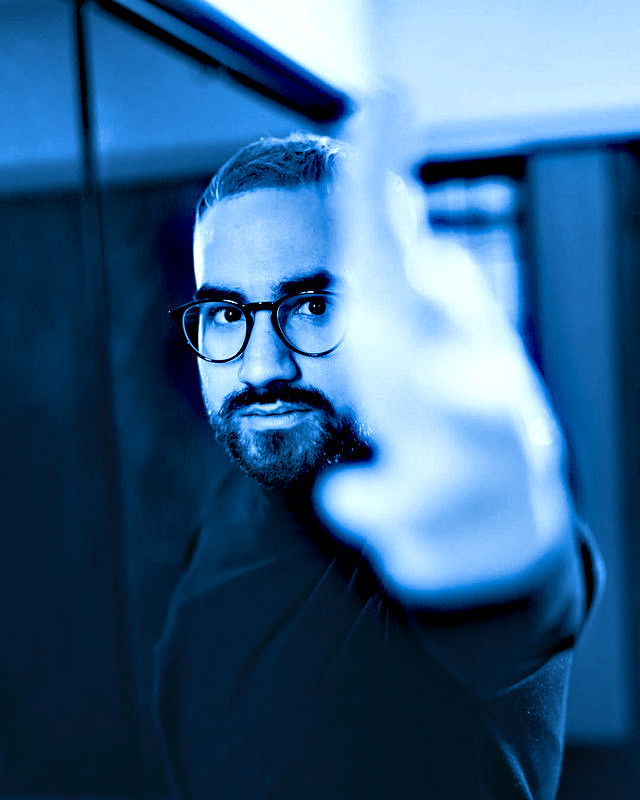 Guest DJ Chaum.
This week's guest DJ (second hour) is Chaum, Chaum real name Angelo Moutsai is a DJ and producer originating from Patras, Greece. If you were to describe the sound and aesthetics of his music, one could easily assume and use headlines such as "Melodic Deep House" or "Electronica" with a love for "Breaks & Downtempo Grooves", this however would be shortsighted.
His main love in the electronic music genres are Progressive House and Techno and aesthetically he translates the dark side of them into his productions. His DJ sets drift into industrial but his main focus is a deep yearning to bring the dancers forward with softer melodies so they drift into melancholy.
When he performs he blends Deep House music with melodic sounds, groovy baselines and punchy drums into a sweet and endless performance. As with most producers and DJs, his beginnings were in his teenage years whilst still at school, but these years grounded him and perfected his style.
As he aged he delved into production and just a few years later in his late teens he had his first release, a remix of Mikalogic's track " 82 Love You" as Angelo M. Whilst enhancing his skills as a producer and audio engineer, his productions became more colourful and enchanting with a deep focus on creating a new alter ego and Chaum was born.
Bearing his early influences of melodic and dark electronic music he found his calling card with the fusion of Melodic Techno, Deep House, and Progressive House. These have led to his many collaborations and original releases and have etched his soul as a producer.
Listen live on Monday the 6th of September 2021 10 PM to 12 AM Indochina Time (ICT) and re-airing on Friday 10 AM to 12 PM (ICT).
'After Hours' episode 483 6th of September 2021.
PatriZe (first hour).
FJL - Dayglow (Original Mix) [Or Two Strangers]
Fabri Lopez - Dubbel (Forerunners Remix) [Massive Harmony Records]
Daniel Testas - Crumbling Silence (Ric Niels Remix) [MNL]
DJ Paul (AR) & NAHS and Andre Moret - Experience (Original Mix) [Soundteller Records]
Monojoke - Pearls (Kostya Outta Remix) [Nature Rec.]
Deeparture - Propellor (GMJ Remix) [Clubsonica Records]
Mattias Herrera - Elephants (Juan Ibanez Remix) [Future Avenue]
German Tedesco - Naipi (Agustin Lupidi Remix) [One Of A Kind]
Juan Ibanez - Ariad (André Moret Remix) [SLC-6 Music]
Claudio Cornejo (AR) - Musai (Original Mix) [Clubsonica Records]
Chaum : (second hour).
Chaum - Memories (Original Mix) [The Purr]
Ayala (IT) - Levante (Original Mix) [Sol Selectas]
Pedro Capelossi, Leon Lobato - Down The Rabbit Hole (Original Mix) [Loot Rec.]
Enamour - Compelled
Beije - Azimuth (GMJ Remix) [Sound Avenue]
Vlad Jet - Terra Nova (Original Mix)
Chaum - Deka Ennea [Harabe]
Aman Anand, Chaum - Turmoil Paintings [Mango Alley]
DP-6 - Resolve (Aman Anand Remix)
Chaum - Dyan Moon (Original Mix) [Soundteller Rec]
Listen here.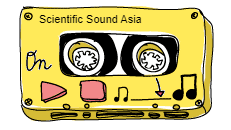 (If the player is not working click here)
Or PC Laptop, Mac users click here.

Follow us on Mixcloud here.