"After Hours" host PatriZe has announced his guest for the show on Monday the 22nd of February 2021 10 PM to 12 AM Indochina Time (ICT) and re-airing on Friday 10 AM to 12 PM (ICT). Scientific Sound Asia Radio is the English language radio station for Japan, Thailand, China, Malaysia, Vietnam and internationally.
Playing genres from Progressive House to Techno and other house music sub-genres, 'After Hours' every week presents the best upcoming Djs and producers on the planet. The focus of 'After Hours' is the underground sounds that are headlining in the respective scenes at present.
PatriZe (first hour) is a producer who was born and raised in Belgium, in his early teens he bought his first turntables and and over a short space of time transgressed into Trance and Techno. After a significant period of time he evolved into the more melodic and intellectual styles of Progressive House. After a prolonged period of spinning in the Belgian scene, his breakthrough came in 2010 with Pole Folder of Bedrock Records/Reworck.
At present PatriZe inhabits Thailand where he performs often and consistently produces tracks, along with his regular show on our station he performs radio shows on other stations and publishes tracks on some good labels which often trend well in Beatport charts.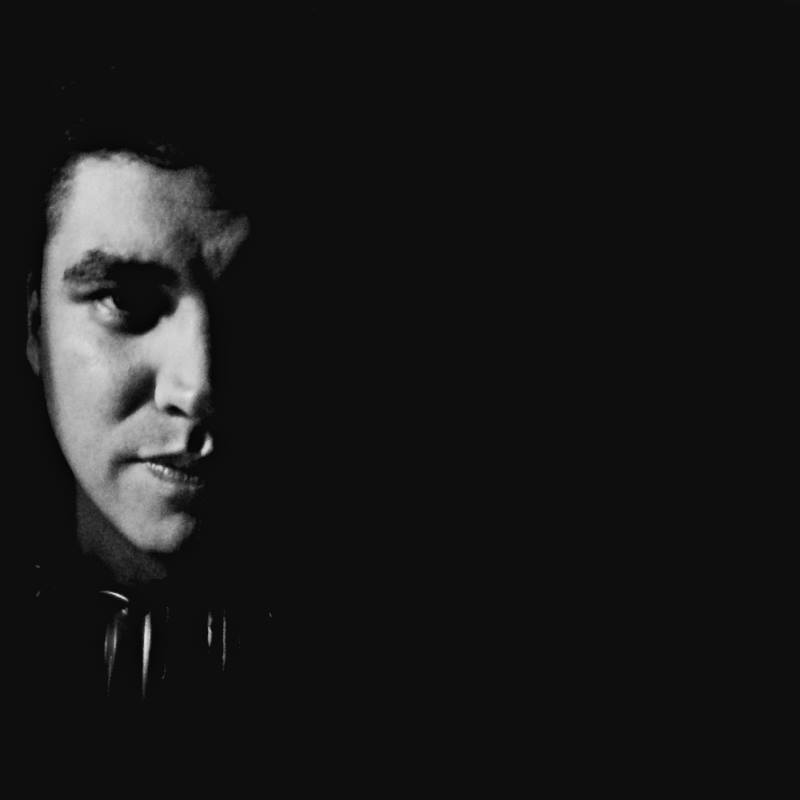 Guest DJ John Noizz.
This week's guest DJ (second hour) is John Noizz, John Noizz originates from Asunción in Paraguay and is a DJ and producer whose interest in music began when he was a child. His progression through genres of music changed as he grew and as a teenager his interest in electronic music began.
He started as a DJ aged just 17 his initial genre being Techno this over the years changed and he delved into other style like House and Progressive Trance. He performed at many events over these years sharing the decks with a good deal of local and international disc jockeys such as Martin Cortes (Argentina), Alex AQ, Mar-C, Virus Detected (Uruguay), Gaspar & Jor Sacarello (2Deep) and many more.
These days his main genres that he regularly experiments with are House, Deep House and Progressive House and less often with Tech House, Techno and Electro Tech House. After many years of being a professional DJ he decided it was time to flex his production muscles and he starting to produce and remix tracks his first releases were made last year.
When he produces he tries to emulate the emotions the audience feel on the dance floor when they hear him perform and transcribe that emotion into his music. Although he is at the very beginning of his production career he is already making progress in the scene and has in the last year put out nearly ten tracks, enjoy the show.
'After Hours' episode 455 22nd of February 2021.
PatriZe (first hour).
Juan Buitrago & Gerardo Moro - Out of Focus (Original Mix) [Droid9]
Dmitry Molosh - Frame (Original Mix) [Deepwibe Underground]
Ignacio Corazza - Insomnio (Gabo Martin Remix) [AH Digital]
SOSANDLOW - Resiliencia (Nopi Remix) [Songspire Records]
Kebin van Reeken - Tree of Life (Martin Andrioli Remix) [AH Digital]
Juan Deminicis - Mental Storm (Original Mix) [ICONYC]
Simos Tagias - Waterdrop (Original Mix) [Higher States]
Dany Dz - Outsider (EMPHI Remix) [Massive Harmony Records]
The Cobb - Elysium (Dmitry Molosh Remix) [Deepwibe Underground]
Q.A.T - Hyle Trapein (Balad Remix) [Massive Harmony Records]
John Noizz (second hour).
George Acosta - Eitherworld
Robert Black - Scarlett
Plu-Ton - Solaris Dreams (Static Guru Remix)
John Noizz - Project Reality (Original Mix)
L Georges - Bellatrix (Nikko Mavridis Remix)
MBX, Wynnwood - Persevere (Wynnwood Remix)
Max Margolin - Midnight Aura (John Noizz Remix)
Marcelo PM - Strangers (Hypnotised & PatriZe Remix)
Jesuan M - A Trip To Tel Aviv (Kay-D Remix)
Pastiche - Ozone (Original Mix)
Listen here.

(If the player is not working click here)
Or PC Laptop, Mac users click here.

Follow us on Mixcloud here.