"After Hours" host PatriZe has announced his guest for the show on Monday the 25th of January 2021 10 PM to 12 AM Indochina Time (ICT) and re-airing on Friday 10 AM to 12 PM (ICT). Scientific Sound Asia Radio is the English language radio station for Japan, Thailand, China, Malaysia, Vietnam and internationally.
Playing genres from Progressive House to Techno and other house music sub-genres, 'After Hours' every week presents the best upcoming Djs and producers on the planet. The focus of 'After Hours' is the underground sounds that are headlining in the respective scenes at present.
PatriZe (first hour) is a producer who was born and raised in Belgium, in his early teens he bought his first turntables and and over a short space of time transgressed into Trance and Techno. After a significant period of time he evolved into the more melodic and intellectual styles of Progressive House. After a prolonged period of spinning in the Belgian scene, his breakthrough came in 2010 with Pole Folder of Bedrock Records/Reworck.
At present PatriZe inhabits Thailand where he performs often and consistently produces tracks, along with his regular show on our station he performs radio shows on other stations and publishes tracks on some good labels which often trend well in Beatport charts.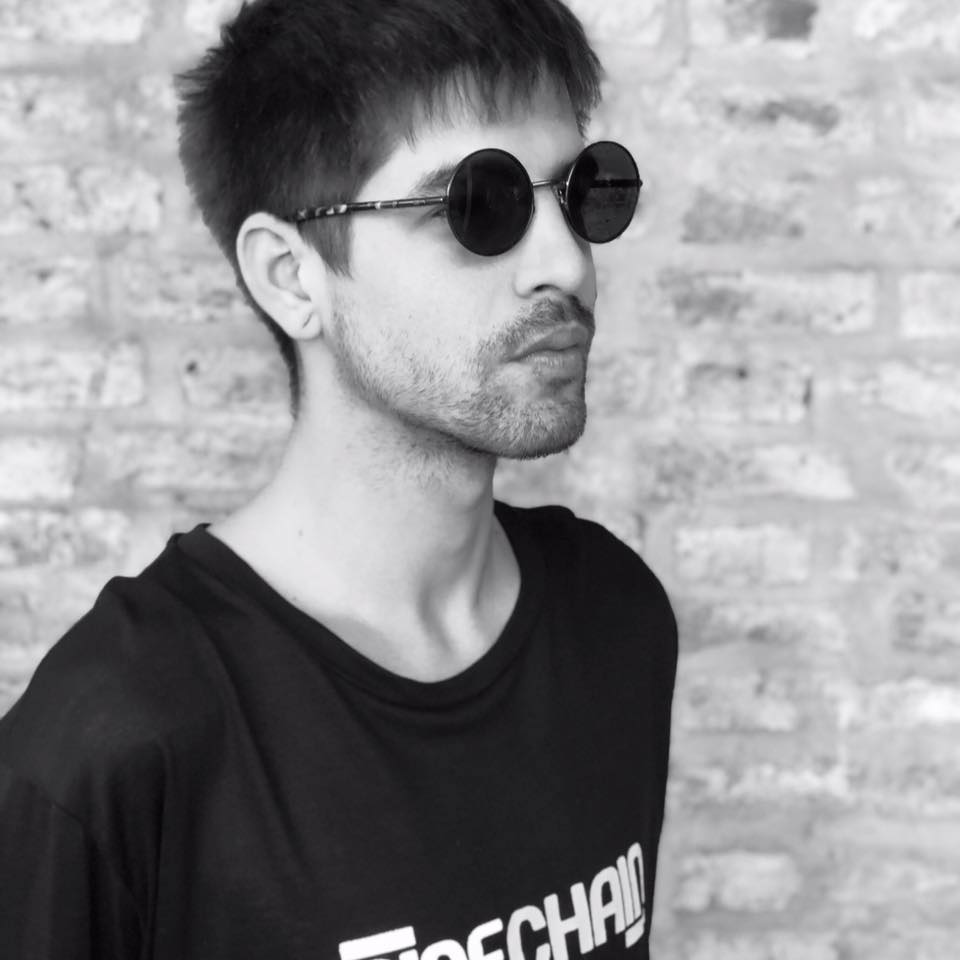 Guest DJ Ignacio Corazza.
This week's guest DJ (second hour) is Ignacio Corazza, Ignacio Corazza is a DJ and producer hailing from Ibicuy, Entre Rios province in Argentina but currently residing in Campana, Buenos Aires, Argentina.
His journey into the electronic scene started almost ten years ago in 2010 at events in his home city, and also at large scale events like Moonparks and Creamflieds. His main influences that drew him into the scene are artists such as Hernan Cattaneo, Guy J, Eli Nissan, and Khen.
Ignacio Corazza has published tracks on record labels such as 3xA Music, Balkan Connection South America, AH Digital, Balkan United, Clinique Recordings, Future Avenue, Superordinate Music, Strangers Beats, Sonnet Speciale, Nube Music Records, and RYNTH.
His productions have been
well received on the circuit and he continues to forge ahead with his productions which are featured in his second hour, enjoy the show.
'After Hours' episode 451 25th of January 2021.
PatriZe (first hour).
Maz Feat. Cherry - Higher (RIGOONI Remix) [Transensations Records]
Gux Jimenez & Alexander Urzola - Marimbalenque (Gonzalo Sacc & Rodrigo Lapena Remix) [Nature Rec]
EMPHI - Pair Of Dice (Kabi AR Remix) [Transensations Records]
Gøvinda - Novena (RIGOONI Remix) [Just Movement]
Martin Gardoqui & Matias Larrosa - You Ft. Sarah Chilanti (Luciano Scheffer Remix) [pad]
Agustin Pietrocola - Sauvage (Original Mix) [One Of A Kind]
Matias Ocano - Gray (Original Mix) [Droid9 South America]
Fede Archdale - Beacon (J Lannutti Remix) [AH Digital]
J.P. Velardi & Adri Pacheco - Inertial (Juani Otatti Remix) [AH Digital]
Dysco - Ramla Nights (Fabri Lopez Remix) [SLC-6 Music]
Ignacio Corazza (second hour).
Enigmatic, Mazzè - First Lost [The Purr]
La Vue - Hampi (Lèrr Lullaby Remix) [3rd Avenue]
Gabo Martin - Under Control (Ari Fernan Remix) [AH Digital]
Fran Garay - Bulka [Future Avenue]
Ignacio Corazza, Diego R - Conspiracy [Future Avenue]
Fille V - Neex (Sapienta Remix) [AH Digital]
Ignacio Corazza - Bucle [Strangers Beats]
Unknown - ID
Ignacio Corazza - Insomnio (Mattim Remix) [AH Digital]
Agustin Pietrocola - Sauvage (Fabri Lopez Remix) [One Of A Kind]
Listen here.

(If the player is not working click here)
Or PC Laptop, Mac users click here.

Follow us on Mixcloud here.