"After Hours" host PatriZe has announced his guest for the show on Monday the 11th of January 2021 10 PM to 12 AM Indochina Time (ICT) and re-airing on Friday 10 AM to 12 PM (ICT). Scientific Sound Asia Radio is the English language radio station for Japan, Thailand, China, Malaysia, Vietnam and internationally.
Playing genres from Progressive House to Techno and other house music sub-genres, 'After Hours' every week presents the best upcoming Djs and producers on the planet. The focus of 'After Hours' is the underground sounds that are headlining in the respective scenes at present.
PatriZe (first hour) is a producer who was born and raised in Belgium, in his early teens he bought his first turntables and and over a short space of time transgressed into Trance and Techno. After a significant period of time he evolved into the more melodic and intellectual styles of Progressive House. After a prolonged period of spinning in the Belgian scene, his breakthrough came in 2010 with Pole Folder of Bedrock Records/Reworck.
At present PatriZe inhabits Thailand where he performs often and consistently produces tracks, along with his regular show on our station he performs radio shows on other stations and publishes tracks on some good labels which often trend well in Beatport charts.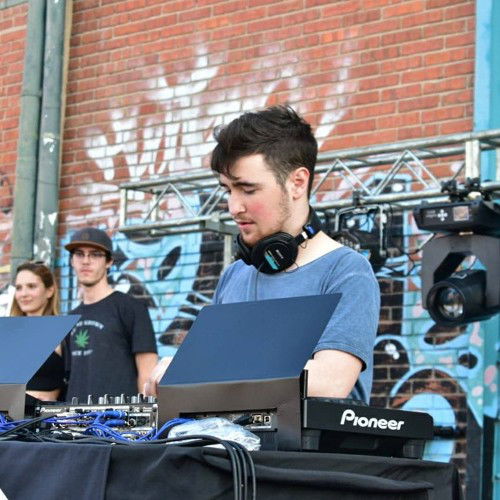 Guest DJ Gabo Martin.
This week's guest DJ (second hour) is Gabo Martin, Gabo Martin originates from Viedma, Rio Negro, Argentina and was born in the year 2000, Gabo Martin is an Argentinian Progressive House, Deep House & Melodic Techno DJ, producer and Sound Technician.
Gabo started listening to electronic music at the early age of 11 when he started experimenting with DAWs and started creating his own tracks. He has shared the booth with DJs such as Tomas Laborda, Gaston Zalazar, Abity, Franco Finocchiaro, Dei Lambermont, Mariano and many more and is currently living in Rosario, Santa Fe.
He has recently released a track on AH Digital entitled the '"Parana E.P" including great remixes by Ari Fernan, VeeQue and Tonaco, which is featured in his part of the show, enjoy the show!
'After Hours' episode 449 11th of January 2021.
PatriZe (first hour).
LOFAB - Mekong (Alberto Hernandez (MX) Remix) [Massive Harmony Records]
Kevin Yair - Green Empire (Original Mix) [Massive Harmony Records]
Fran Garay - Fall in Melody (Original Mix) [3rd Avenue]
Kenan Savrun - Meliora (Original Mix) [Another Life Music]
Evegrem - White Soul (Original Mix) [One Of A Kind]
J.P. Velardi & Adri Pacheco - Inertial (Rod Notario Remix) [AH Digital]
Dany Dz - Retrospective (Evegrem Reinterpretation) [AH Digital]
Not Demure - Bellabony (Original Mix) [Movement Recordings]
Sebastian Haas - Mercia (Gonzalo Sacc, Rodrigo Lapena Remix) [Superordinate Music]
Julian Nates - Blue Train (Original Mix) [Or Two Strangers]
Gabo Martin (second hour).
Bootes Gray - Fuego Y Dolor (Luciano Scheffer Remix) [Stripped Recordings]
Ivan Aliaga - Fire Drop (Original Mix) [The Soundgarden]
Andrés Moris - Into the Light [Droid9 South America]
Oliver & Tom - Platurno (GMJ Remix) [onedotsixtwo]
Highjacks - Grid Control (Fabri Lopez & Andres Moris Remix)[Balkan Connection]
Rick Pier O'Neil - Rebrox (Original Mix) [Midnight Lab]
Golan Zocher - Wonder Way (Kamilo Sanclemente Remix) [onedotsixtwo]
Gabo Martin - ID [Soon on BC]
Gabo Martin - Paraná [AH Digital]
Listen here.

(If the player is not working click here)
Or PC Laptop, Mac users click here.

Follow us on Mixcloud here.