"After Hours" 462 host Hypnotised has announced its guest DJ Katy Torres and playlists for their new show. Scientific Sound Asia is the underground radio station for the Asian region and has a international following.
This weeks host is Hypnotised (first hour), Hypnotised, originally from Ghent (Belgium), the city where he experienced the exciting start of legendary parties like "I love techno" and "10 days of techno". Back then he was playing a mixture of styles in the biggest party area in Ghent. These days he will "hypnotise" you with deep prog and tech sounds. Together with his partner in crime PatriZe he is hosting his popular radio show "After Hours" on three radio stations worldwide: TM Radio (USA), Cosmos Radio (Germany) and Scientific Sound Asia (Vietnam).
Next to this weekly show they also host a monthly show "AH Digital Essentials" on Proton Radio (USA). Hypnotised also hosts his monthly show "Energetic" on Progressive Beats Radio (Germany). Being well appreciated for his intriguing sets he's also been invited as a guest on several other radio stations all over the world such as Ibiza Global Radio, Frisky Radio, DI FM, Golden Wings Music Radio, Insomnia Fm, Groove City Radio, Fnoob Techno Radio, Urgent FM, Ibiza Soul-Radio and many more.
He has shared the decks with top artists like Marco Bailey, Tom Hades, Purple Disco Machine, Jesse Rose, Nick Bril and others at festivals, events or clubs such as Amsterdam Dance Event (ADE), Deep on Deck festival (South Africa), Club NL (Amsterdam), Decadance (Ghent), W Lounge (Amsterdam), Citylife (Terneuzen), Niche Club (Ghent), and Zanzibar (South Africa) to name a sprinkling.
In 2015 a new chapter arrived for Hypnotised managing his label "AH Digital" as well as the start of his producing career. His work regularly moves up in the "Beatport top 100 releases" often and gets support by lots of great artists in the scene. His first EP "People from the Otherworld" immediately topped the charts at no. 4 and the title track was later remixed by No. 1 selling artist Rui Da Silva.
More recently Hypnotised's EP "Infinity" smashed the Beatport releases charts being at second in both the progressive house and trance charts and on third in the techno charts. In 2016 he also started producing under his alter ego "Man on the Moon" where he launched himself off to a fantastic start with his debut "Sense" being signed on the renowned Bonzai label, winning one of Metapop's remix contests and getting support and airplay on Belgium's best radio station "Studio Brussels".
Next to his own label AH Digital he has worked for labels like Bonzai Progressive, Green Martian, SLC-6 Music, Pro-B-Tech Music, Stellar Fountain, Vesta Records, Insomniafm, Abstract Space Records, Eternal Beats, Beat Block Records, Absurd State, Aeriform Records, Morninglory Music, Mystic Carousel Records, Crop Circle, Disposition Recordings, Hot Cue Music, Estribo Records, IN2U Records, Tech Deluxe and new work can be expected soon on SLC-6 Music, Tantalum Records and his own AH Digital, enjoy the show and get Hypnotised!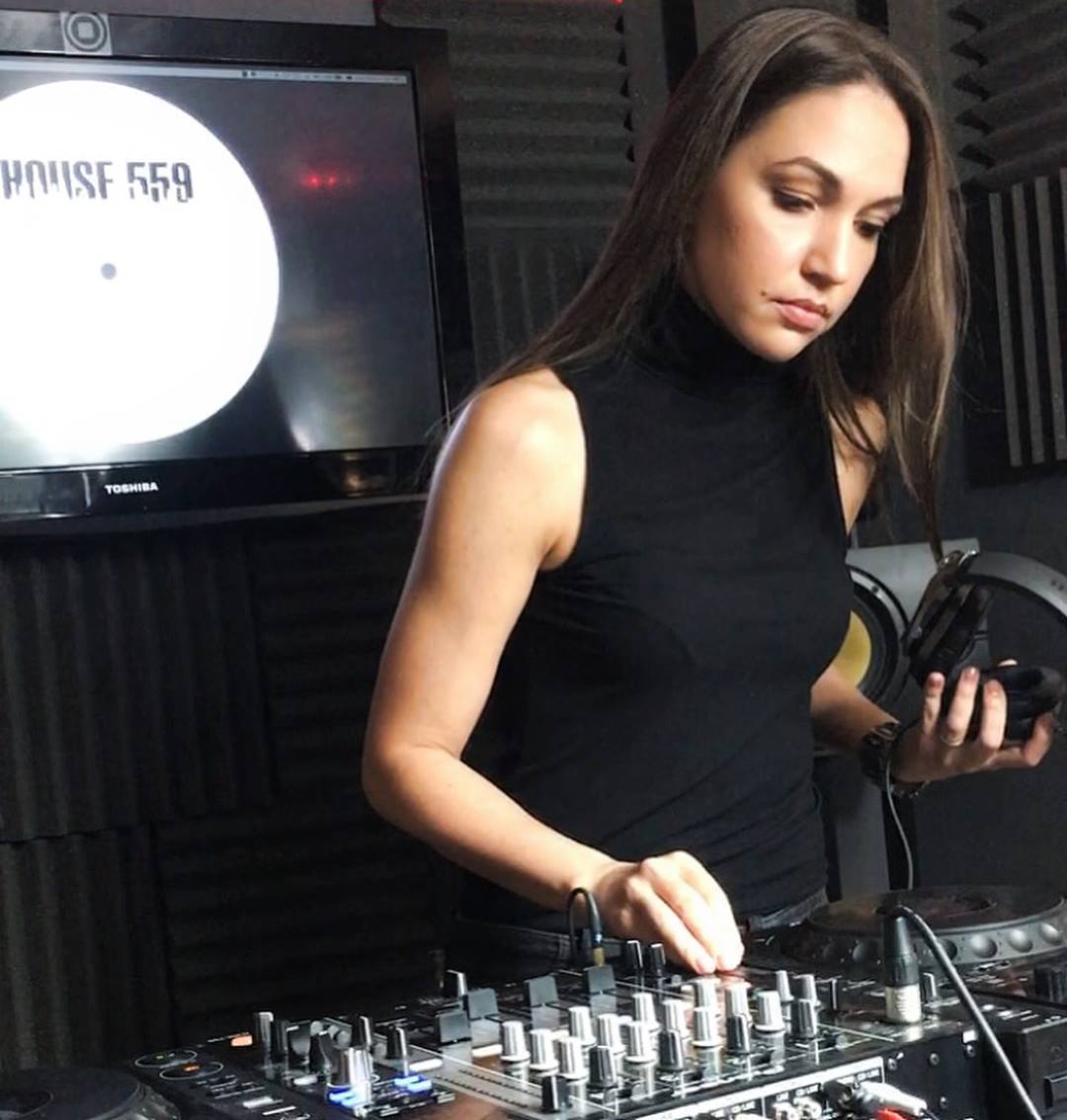 Guest DJ Katy Torres (second hour).
This weeks guest DJ is
Katy Torres
, Katy Torres originates from the Ukraine and this is where she gained her first gigs as a DJ. Her main styles are Deep House, Tech House, Melodic House and Techno and occasionally she delves into Nu-Disco, Soulful and Funky House.
After gaining her first gigs in the Ukraine in 2011 her journey as a
disc jockey
begun then in 2014 she set of on a adventure to Dubai in the U.A.E and gained her foothold at a number of venues before deciding to relocate again, this time to London, U.K where she has remained since 2017. She is a regular performer at a fair amount of venues across London and looks forward to the scene returning after lockdown.
Her sets have been described as eclectic, conceptual, harmonic and smooth and she carries out her art with passion using her taste and vision to select tracks. She currently has a few regular podcasts "Clairvoyance" which started in 2016 and "Wanderlust" which started in 2019 and "Behind the Yellow Line" which explores the darker vibes of Tech, Deep and Melodic House and Techno. Enjoy the show.
Listen to the show live on Monday the 12th of April 2021 10 PM to 12 AM Indochina Time (ICT) and repeating Friday 10 AM to 12 PM (ICT).
After Hours 462 Tracklist 12th of April 2021.
Hypnotised: (first hour).
Eukali - Chosen Path
Around Us & Reyul Mather - Liveliness (D.Golman Remix)
Monuloku - Seasons Turn
Pedro Sanmartin - Lost Planet (Juan Deminicis Remix)
London Grammar - Wicked Game (Poli Siufi Unofficial Remix)
Sapientia - Isla
Fer De Risio - The Power Of Now
Phalguna Somraj - Teresita (Michael A Remix)
Katy Torres: (second hour).
Lee Jones - Books
Hraach - Apricot Tree (Original Mix)
UNDERHER & Just Emma - Voyageur (Rowee Lunar Remix)
Luca Torre - Serenitta (Knor Remix)
Che Armstrong, Charlie Alpha - Waiting for You (Original Mix)
Aaaron, Deckert - Archipel
Mikah - Astér (Rauschhaus Remix)
PAX - Fated
Khen - A Hero (Original Mix)
Djuma Soundsystem & Westerby - Koma Kobache (Sascha Braemer Remix)
Davi - Lie Machine
Sous Sol - Taonga (Manuel Moreno Remix)
Zoo Brazil - Remember (Original Mix)
Listen here.

(If the player is not working click here)
Or PC Laptop, Mac users click here.

Follow us on Mixcloud here.