"After Hours" 448 host Hypnotised has announced its guest DJ and playlists for their show on Monday the 4th of January 2021 10 PM to 12 AM Indochina Time (ICT) and repeating Friday 10 AM to 12 PM (ICT) on Scientific Sound Asia the English language radio station for India, Japan, Thailand, China, Vietnam and globally.
This weeks host is Hypnotised (first hour), Hypnotised, originally from Ghent (Belgium), the city where he experienced the exciting start of legendary parties like "I love techno" and "10 days of techno". Back then he was playing a mixture of styles in the biggest party area in Ghent. These days he will "hypnotise" you with deep prog and tech sounds. Together with his partner in crime PatriZe he is hosting his popular radio show "After Hours" on three radio stations worldwide: TM Radio (USA), Cosmos Radio (Germany) and Scientific Sound Asia (Vietnam).
Next to this weekly show they also host a monthly show "AH Digital Essentials" on Proton Radio (USA). Hypnotised also hosts his monthly show "Energetic" on Progressive.Beats Radio (Germany). Being well appreciated for his intriguing sets he's also been invited as a guest on several other radio stations all over the world such as Ibiza Global Radio, Frisky Radio, DI FM, Golden Wings Music Radio, Insomnia Fm, Groove City Radio, Fnoob Techno Radio, Urgent FM, Ibiza Soul-Radio and many more.
He has shared the decks with top artists like Marco Bailey, Tom Hades, Purple Disco Machine, Jesse Rose, Nick Bril and others at festivals, events or clubs like Amsterdam Dance Event (ADE), Deep on Deck festival (South Africa), Club NL (Amsterdam), Decadance (Ghent), W Lounge (Amsterdam), Citylife (Terneuzen), Niche Club (Ghent), and Zanzibar (South Africa) to name a few.
In 2015 a new chapter arrived for Hypnotised managing his label "AH Digital" as well as the start of his producing career. His work pops up in the "Beatport top 100 releases" regularly and is getting support by lots of great artists in the scene. His first EP "People from the Otherworld" immediately topped the charts at no. 4 and the title track was later remixed by No. 1 selling artist Rui Da Silva.
More recently Hypnotised's EP "Infinity" smashed the Beatport releases charts being on No. 2 in both the progressive house and trance charts and on No. 3 in the techno charts. In 2016 he also started producing under his alter ego "Man on the Moon" where he launched himself off to a fantastic start with his debut "Sense" being signed on the renowned Bonzai label, winning one of Metapop's remix contests and getting support and airplay on Belgium's best radio station "Studio Brussel".
Next to his own label AH Digital he worked for labels like Bonzai Progressive, Green Martian, SLC-6 Music, Pro-B-Tech Music, Stellar Fountain, Vesta Records, Insomniafm, Abstract Space Records, Eternal Beats, Beat Block Records, Absurd State, Aeriform Records, Morninglory Music, Mystic Carousel Records, Crop Circle, Disposition Recordings, Hot Cue Music, Estribo Records, IN2U Records, Tech Deluxe and new work can be expected soon on SLC-6 Music, Tantalum Records and AH Digital. Get Hypnotised!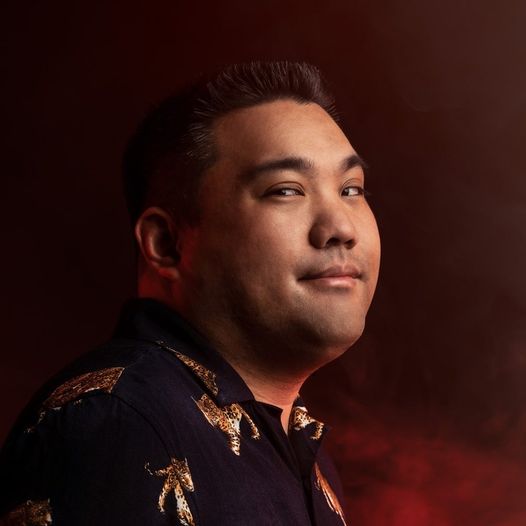 Guest DJ Darin Epsilon (second hour).
This Weeks guest DJ (second hour) is Darin Epsilon, Darin Epsilon is often referred to as a pioneer of Progressive House and Melodic House & Techno. His Perspectives radio show and podcast reaches tens of thousands of listeners every month.
He launched his Perspectives Digital record label in November 2010 as an extension of the brand, further solidifying his influence and presence within the global dance community. In 2016 he was nominated for 'Best Progressive House Artist' in the annual Beatport Awards, and in 2011, John Digweed named him one of the winners in his DJ Competition sponsored by Bedrock and Ableton Live.
He was also the first artist ever to release a tutorial on producing Progressive House after teaming up with Sonic Academy To date, Darin has released music on many of the industry's most respected labels including Katermukke, Einmusika, Sudbeat, Renaissance, Global Underground, Parquet, Selador, Hope Recordings, microCastle, and Warung Recordings. His productions have entered Beatport's Top 10 charts numerous times and are featured in the compilations of Nick Warren, Hernan Cattaneo, Armin van Buuren, Markus Schulz, Paul Oakenfold, and Max Graham. He has collaborated with legendary artists such as (in alphabetical order) Chris Fortier, Cid Inc, Hernan Cattaneo, John Graham aka Quivver, Martin Roth, Matt Lange, Matthew Dekay, Miss Monique, Omid 16B (S.O.S.), Robert Babicz, Sebastien Leger, among countless others.
As a gifted student of music from an early age, former record shop employee, and former director of a college radio station, Darin draws inspiration from his nearly encyclopedic knowledge and genuine appreciation of electronic music. He cites a variety of important influences in the past decade, from the early Leftfield and Future Sound of London albums, to the iconic Global Underground compilation series, to the sweeping sounds of Paul Oakenfold circa 1999, to Sasha & Digweed's mind-blowing Delta Heavy tour in 2002.
If you have ever been in the audience to catch one of his live sets, it becomes immediately apparent that he is proficiently skilled as a DJ as well. His frequent flyer miles are continually on the rise with regular tours around the world. He has electrified audiences across the United States, as well as headlined dozens of countries across every habitable continent.
Over the years, he has shared the spotlight with many of dance music's superstars including Hernan Cattaneo, Nick Warren, John Digweed, Sasha, James Zabiela, Armin van Buuren B2B Markus Schulz, Above & Beyond, BT, and countless others. He has headlined over 7 major festivals by North America's biggest promoter, Insomniac Events, and been invited to perform at Amsterdam Dance Event, Ultra Music Festival, Burning Man, BPM Festival, and South By Southwest (SXSW).
However, it would be foolish to say that his achievements have been purely confined to the club setting. Global brands such as MTV, American DJ, American Audio, Elation Professional, and Global Truss have all called upon him to provide the soundtrack to their videos. His music can also be found in three films, placing him in a small category of producers that have ever made it onto the big screen.
With hard work, passion, pure dedication to his art, and support from the industry's most revered names, this Chicago native turned LA transplant aims to prove that this is only the beginning to a long and promising career.
After Hours 448 Tracklist 4th of January 2021.
Hypnotised: (first hour).
Mariner + Domingo - Beautiful Thing (Nicolas Rada)
Julian Nates - Megara (Daniel Van Der Zwaag Remix)
Kevin Vega - Alpha Male (Carl OS Remix)
Dimel De Silva - Kala
Highjacks - Grid Control
OT - Mediocre
D.J. MacIntyre & Hypnotised - The Noetic Experience (Mendexx Remix)
Aleksey Jesus - Foreigner
Diminished 7 & Kosala B - Lantra Wave
Darin Epsilon (second Hour).
No Tracklist.
Listen here.

(If the player is not working click here)
Or PC Laptop, Mac users click here.

Follow us on Mixcloud here.