"After Hours" 428 host Hypnotised has announced its guest DJ and playlists for their show on Monday the 17th of August 2020 10 PM to 12 AM Indochina Time (ICT) and repeating Friday 10 AM to 12 PM (ICT) On Scientific Sound Asia the English language radio station for India, Japan, Thailand, China, Malaysia and the rest of Asia.
This weeks host is Hypnotised (first hour), Hypnotised, originally from Ghent (Belgium), the city where he experienced the exciting start of legendary parties like "I love techno" and "10 days of techno". Back then he was playing a mixture of styles in the biggest party area in Ghent. These days he will "hypnotise" you with deep prog and tech sounds. Together with his partner in crime PatriZe he is hosting his popular radio show "After Hours" on three radio stations worldwide: TM Radio (USA), Cosmos Radio (Germany) and Scientific Sound Asia (Vietnam).
Next to this weekly show they also host a monthly show "AH Digital Essentials" on Proton Radio (USA). Hypnotised also hosts his monthly show "Energetic" on Progressive.Beats Radio (Germany). Being well appreciated for his intriguing sets he's also been invited as a guest on several other radio stations all over the world such as Ibiza Global Radio, Frisky Radio, DI FM, Golden Wings Music Radio, Insomnia Fm, Groove City Radio, Fnoob Techno Radio, Urgent FM, Ibiza Soul-Radio and many more.
He shared the decks with top artists like Marco Bailey, Tom Hades, Purple Disco Machine, Jesse Rose, Nick Bril and others at festivals, events or clubs like Amsterdam Dance Event (ADE), Deep on Deck festival (South Africa), Club NL (Amsterdam), Decadance (Ghent), W Lounge (Amsterdam), Citylife (Terneuzen), Niche Club (Ghent), Zanzibar (South Africa) to name a few.
In 2015 a new chapter arrived for Hypnotised managing his label "AH Digital" as well as the start of his producing career. His work pops up in the "Beatport top 100 releases" regularly and is getting support by lots of great artists in the scene. His first EP "People from the Otherworld" immediately topped the charts at no. 4 and the title track was later remixed by No. 1 selling artist Rui Da Silva.
More recently Hypnotised's EP "Infinity" smashed the Beatport releases charts being on No. 2 in both the progressive house and trance charts and on No. 3 in the techno charts. In 2016 he also started producing under his alter ego "Man on the Moon" where he launched himself off to a fantastic start with his debut "Sense" being signed on the renowned Bonzai label, winning one of Metapop's remix contests and getting support and airplay on Belgium's best radio station "Studio Brussel".
Next to his own label AH Digital he worked for labels like Bonzai Progressive, Green Martian, SLC-6 Music, Pro-B-Tech Music, Stellar Fountain, Vesta Records, Insomniafm, Abstract Space Records, Eternal Beats, Beat Block Records, Absurd State, Aeriform Records, Morninglory Music, Mystic Carousel Records, Crop Circle, Disposition Recordings, Hot Cue Music, Estribo Records, IN2U Records, Tech Deluxe and new work can be expected soon on SLC-6 Music, Tantalum Records and AH Digital. Get Hypnotised!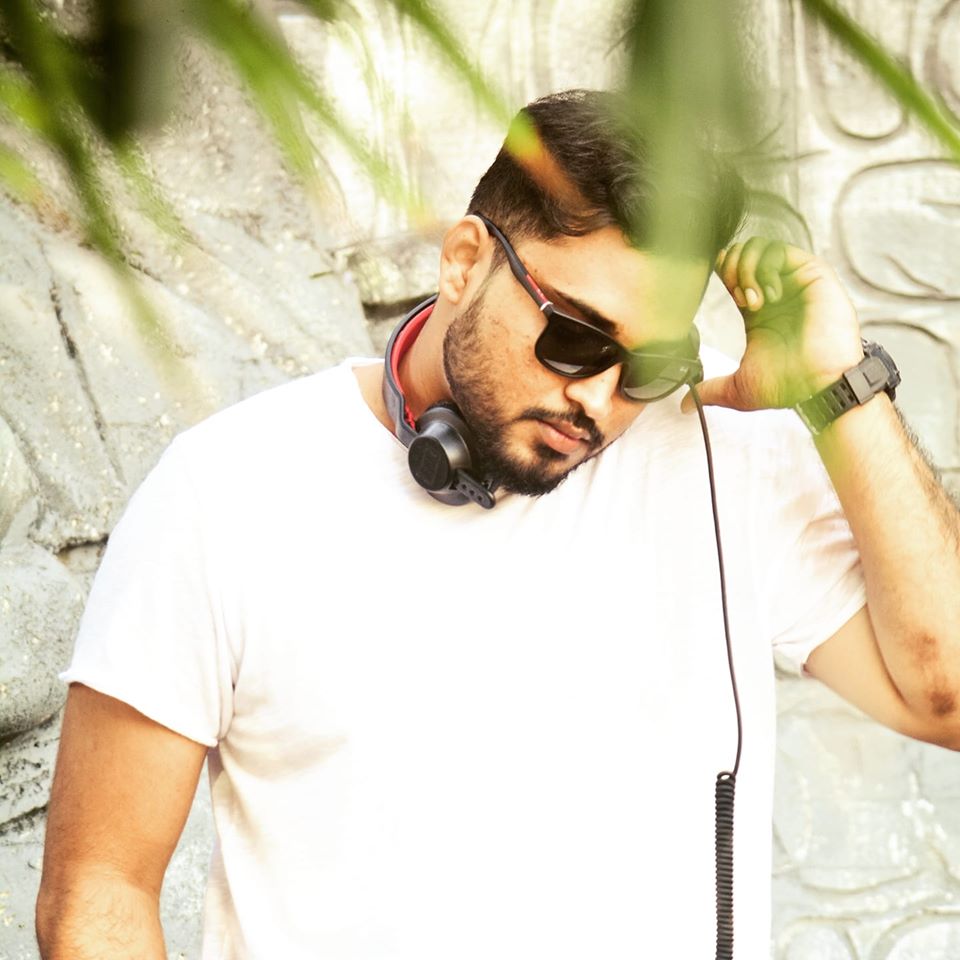 Guest DJ VegaZ SL.
This weeks guest DJ is VegaZ SL, VegaZ SL real name Asintha Vegaz started at very young age to enjoy the world of electronic music and made the leap to music industry. He loves to experiment and mix different music styles, which results in an unexpectedly good combination.

From his very first event in 2015 "UNDER THE SOUTH" he was able to convert the music into his own distinctive style. he had the opportunity to perform at international standard events such as BOOKA BOOKA the biggest Underground musical event in Sri Lanka.
Next to numerous residencies in his country with many years of experience, he also is producing his own music.
His desire since the beginning is to make people enjoy what they listen to while he is playing at the booth. Vegas SL continues to leave his mark in the Sri Lankan DJ community and beyond.
After Hours 428 Tracklist 17th of August 2020.
Hypnotised: (first hour).
Gux Jimenez & Gabriel Amato - The Moon Of Endor
Bynomic - Space Diamond (Kenan Savrun Remix)
Dimel De Silva - Athikkamma (ALPHA21 & Disto (SL)
Don Longton - Apollo Dreams (Tomic Remix)
Kimishkez - Look Inside (Balvas Remix)
NOIYSE PROJECT - Aurora Rain (Greenage Remix)
Rick Pier O'Neil - Another Side (Danidu & Hasith Remix)
Juan Ibanez - The Eagle Departure (NAHS Remix)
GMJ - Oranai (DJ San Remix)
VegaZ (SL): (second hour).
ALPHA21 - Pasikudah (Original Mix) [Another Life Music]
Alex O'Rion - With You (Original Mix)
Kenshi Kamaro, Christian Monique - Nebula (Christian Monique Remix)
Bynomic, Adrian Roman - Misunderstood Technology (Adrian Roman Remix)
VA O.N.E., Montw - Fog (Montw Remix)
Gux Jimenez, NOIYSE PROJECT - Feel the Calm (Original Mix)
Bynomic, Hacobb - Frozen Dreams (Hacobb Remix)
Julian Nates, Ejaz Ahamed - Rennaissance (Ejaz Ahamed Remix)
Tali Muss - Garip (Original Mix)
Ewan Rill - Cute Beast (Weird Sounding Dude Remix)
VegaZ (SL) - Rivendell (L Georges Remix)
Matan Caspi - Mannequin (Original Mix)
Listen here:

(If the player is not working click here)
Or PC Laptop, Mac users click here.

Follow us on Mixcloud here.