Secret Underground have announced the track-list and guest DJ for their show this Saturday the 11th of July 4 to 6 PM Indochina Time (ICT) and repeating Wednesday 4 to 6 AM (ICT). Scientific Sound Asia Radio is the upfront Underground Radio station for China, Vietnam, India, Malaysia and the rest of the Asian Region.
Secret Underground is a Record label and and event management company originating from Sri Lanka. Sri Lanka is a small island located in the Indian Ocean and it's among the largest crowd bases for the genre of Progressive house and underground music in general.
This originated the vision of the Secret underground as to unite people all around the world through the harmonies of music. The founder member Pasindu Dilhara started the Secret underground as a Facebook page to share electronic music related posts and eventually it ended up being a Mixcloud podcast and a record label to help DJs in Sri Lanka.
The early Rave scene in Sri Lanka took music taste to a whole other level so this crew always manages to give it's listeners an ear orgasm. Currently Secret underground promotes secret underground events in Sri Lanka while managing the podcast with the combination of Scientific Sounds Asia Radio.
Secret underground crew is planning ahead to build up the Secret Underground brand internationally to build up a connection between artists and music enthusiasts to shine up the Underground Dance Music.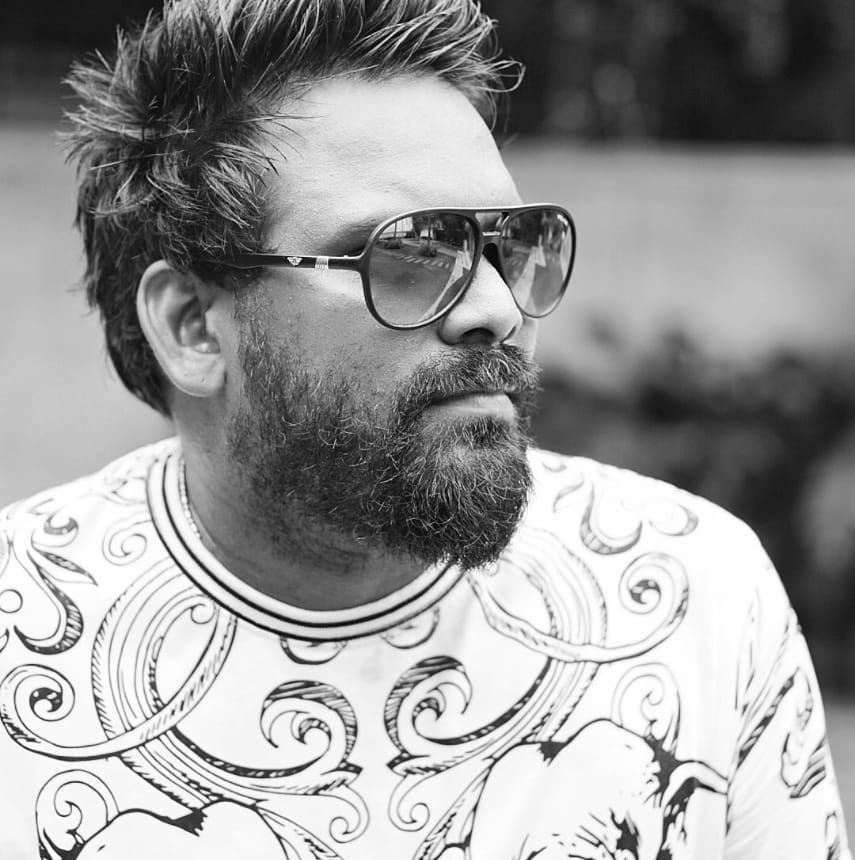 Guest DJ SACH K.
This weeks guest DJ is SACH K, Born & raised in Colombo, Sri Lanka. SACH K has the passion, dedication, and psychology for music. He started his career as a DJ when he was only 16 years of age.
Initially his established himself as a mobile DJ doing parties and private events and eventually the 'Flash Out Crew' gave him a head start and introduced him to the Colombo Night Life, where he grew his rapport. His positive vibes and self esteem charmed everybody and this gave him a spring board on to greater things.
As a Disc Jockey his main styles are Deep House ,Tech house. and Techno and he has been performing at a fortitude of events and festivals in his home country since 2013. For the last year he has been working with DJ's from all around the world and cemented his skills and many of his performances at "Club Zouk" has never failed to satisfy all the Party People out there!
SACH K's enthusiasm for music has always been off the charts, entering the industry at a very young age has made him a pioneer with great experiences and a well known entertainer amongst the Sri Lankan and International community, enjoy the show!
Secret Underground 10 17th of July 2020.
Kai Castro - Subtle Pressure (Michael A Remix)
Rikken - Mumbai (Ewan Rill Remix)
DJ Zombi - Ninja (Mariano Mellino & John Cosani Remix)
D.J. MacIntyre, Juan Ibanez, DJ Ruby, Paul Hamilton - Astral Journey
Michael A - Lunar Eclipse (Paul Hamilton Remix)
CJ Art, Nacres - Metaphysica (Nacres Remix)
Sonic Jay - The Other Realm
Veljko Jovic - Drone (Original Mix)
Nacres - Hawking Talking
Shannon Davin - Polaris (Original Mix)
Jonnas B, MZN - Ancestral (MZN Remix)
Betoko, Alex Kaspersky - Pluttonya (Wally Lopez Remix)
Dio S - Lucidness (Original Mix) [One Of A Kind]
Antela - Hope in You (Chaum Remix )
Paul Hamilton, Celene - Lost Cultures
Bynomic, Matias Carafa - Cleansing Thunderstrom (Matias Carafa Remix)
Matter, Dimuth K - Exhale
Dylan Deck, Sasheen - Sahodaraya (Sasheen Remix)
Kliment - Origins (Anthony G Remix)
Ultraverse - Covenant (Original Mix)
Seleck - Panzer (Original Mix) (Original Mix)
Magic Place - Night On All
G Monk - Yaatra (Original Mix)
Listen here:

(If the player is not working click here)
Or PC Laptop, Mac users click here.

Follow us on Mixcloud here.