Secret Underground have announced the track-list and guest DJ for their show this Saturday the 27th of June 4 to 6 PM Indochina Time (ICT) and repeating Wednesday 4 to 6 AM (ICT). Scientific Sound Asia Radio is the upfront Underground Radio station for China, Vietnam, India, Malaysia and the rest of the Asian Region.
Secret Underground is a Record label and and event management company originating from Sri Lanka. Sri Lanka is a small island located in the Indian Ocean and it's among the largest crowd bases for the genre of Progressive house and underground music in general.
This originated the vision of the Secret underground as to unite people all around the world through the harmonies of music. The founder member Pasindu Dilhara started the Secret underground as a Facebook page to share electronic music related posts and eventually it ended up being a Mixcloud podcast and a record label to help DJs in Sri Lanka.
The early Rave scene in Sri Lanka took music taste to a whole other level so this crew always manages to give it's listeners an ear orgasm. Currently Secret underground promotes secret underground events in Sri Lanka while managing the podcast with the combination of Scientific Sounds Asia Radio. Secret underground crew is planning ahead to build up the Secret Underground brand internationally to build up a connection between artists and music enthusiasts to shine up the Underground Dance Music.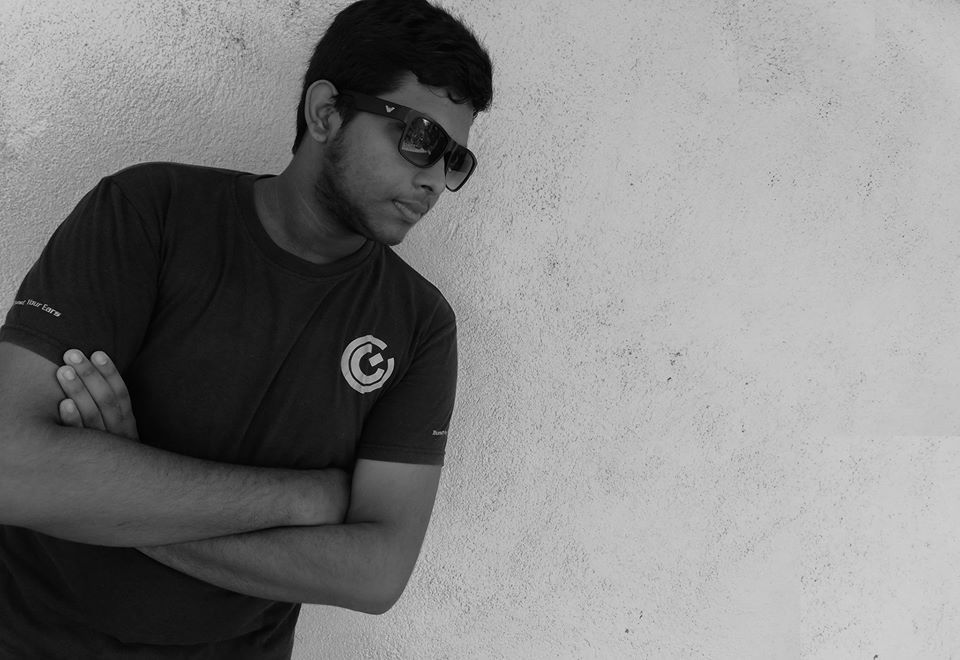 Guest DJ Randil.
This weeks guest DJ is Randil, Hailing from Sri Lanka Randil is a DJ who came to the stage to perform as a teen. As he performed his taste in electronic music was refined and he transgressed into Progressive House.
Back in 2018 he started a podcast on Mixcloud called Melodic Dreams which premiers his talents in the progressive genre. In no time he has achieved a good following and crowd base to express his passion for music to his fellow citizens and he can take the dance floor to a whole new level.
Secret Underground 08 27th of June 2020.
Mucaf - Aush (Original Mix)
Eric Lune - Embers (Gmj Remix)
Weird Sounding Dude - Hibiscus
Matt Rowan - Gotcha (Kostya Outta Remix)
Anton Ishutin - Mava (Mike Spirit Remix)
Connor Mac - Casablanca (Lio Q Remix)
Makau, Kagl - Dudub Duuh (Feri Remix)
Rodrigo Lapena, Gonzalo Sacc - The Artist
Alex O'Rion - Around Us (Original Mix)
Aiwaska Feat. Jimmy Wit An H - Lunacy (Space Food Remix)
Martin Andrioli, Max Blade - Ambar (Original Mix)
Dylan Deck, Noiyse Project - Kamaksha (Oliver & Tom Remix)
Casper Keys - Dreamer (Dowden Remix)
Dave Shtorn - Tribal Dance (Ewan Rill Remix) [Magic Room]
Nahs - Meditation (Andre Moret Remix)
Paul Sawyer - Terminus (Mir Omar Remix)
Julian Nates - Luminism Original Mix (Particles)
Sam Hopgood - Lobster (Michael A Remix)
Ost & Kjex - Kaputt (Moonwalk Remix)
Guyro - Camping In Kashmir Stage (Van H Backpack Remix)
Tuco, Javier Zubizarreta - Fury In Your Soul (Fabri Lopez Remix)
Listen here:

(If the player is not working click here)
Or PC Laptop, Mac users click here.

Follow us on Mixcloud here.