Secret Underground have announced the track-list and guest DJ for their show this Saturday the 11th of July 4 to 6 PM Indochina Time (ICT) and repeating Wednesday 4 to 6 AM (ICT). Scientific Sound Asia Radio is the upfront Underground Radio station for China, Vietnam, India, Malaysia and the rest of the Asian Region.
Secret Underground is a Record label and and event management company originating from Sri Lanka. Sri Lanka is a small island located in the Indian Ocean and it's among the largest crowd bases for the genre of Progressive house and underground music in general.
This originated the vision of the Secret underground as to unite people all around the world through the harmonies of music. The founder member Pasindu Dilhara started the Secret underground as a Facebook page to share electronic music related posts and eventually it ended up being a Mixcloud podcast and a record label to help DJs in Sri Lanka.
The early Rave scene in Sri Lanka took music taste to a whole other level so this crew always manages to give it's listeners an ear orgasm. Currently Secret underground promotes secret underground events in Sri Lanka while managing the podcast with the combination of Scientific Sounds Asia Radio.
Secret underground crew is planning ahead to build up the Secret Underground brand internationally to build up a connection between artists and music enthusiasts to shine up the Underground Dance Music.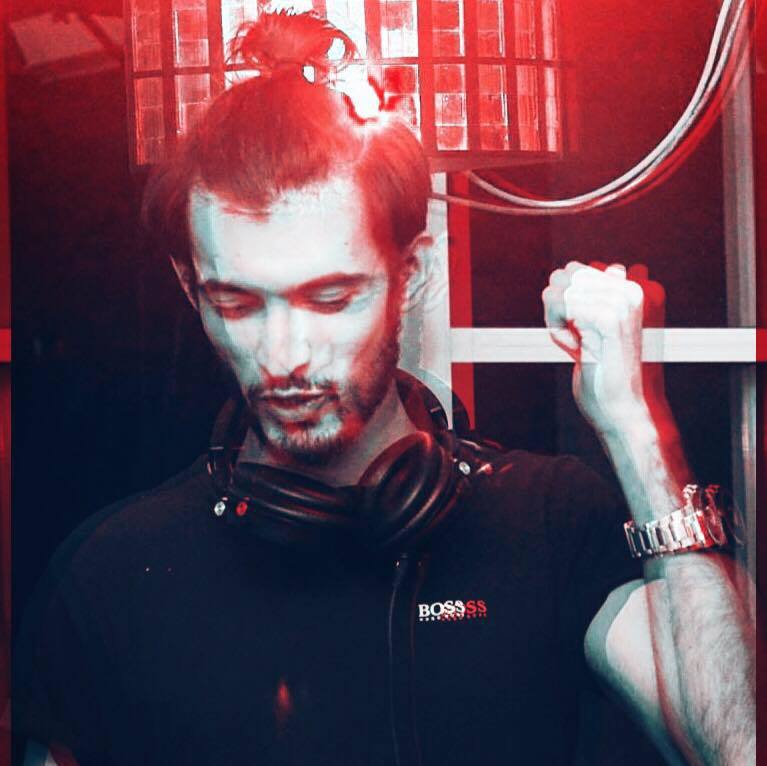 Guest DJ ISHAN.
This weeks guest DJ is ISHAN, ISHAN real name Ishan Attanayake is an aspiring DJ who hails from the beautiful hillside town Bandarawela in Sri Lanka. Growing up he was always driven by what he loved to do. Ever since he discovered his knack for Electronic Dance Music he knew where his heart was at and also that he wanted to spend the rest of his life doing what he loved to do the most and that was being a DJ.
This of course has not been an easy journey for him, everything that he possesses in terms of skills as a DJ he taught himself mainly through online tutorials and trial and error. He will never forget the very first time he got to play for a crowd, he was just 17 years old and in his own thoughts was just a kid who was meddling around with Virtual DJ at home and then he got a gig on New Year's Eve, where he played his heart out.
After a few years and some gigs later; he gained his first residency at Riu Hotels and Resorts, Sri Lanka. This was an education as it was a commercial residency where he had to focus mainly on playing hip hop and R&B for the tourists, however, in the meantime he still got opportunities to play what he loved playing the most, and that was purely underground music.
A significant turning point occurred when he went to Ultra music festival in 2017, being a raver and seeing some of his favourite idols such as Sasha, John Digweed, Henry Saiz, Nic Fanciulli, and Dubfire made him want to produce his own tunes that would give rise to the very same inspiration that he felt. Consequently he has started to experiment with production and feels that being a versatile DJ helps him in his productions.
In the meantime he enjoys mixing tunes that uplift his mood and mixes his own podcast series entitled "Inspiring Emotions'' on Mixcloud. He hopes to continue on his trajectory and become one of the most sought after DJs in his home country and hopefully in the future internationally, enjoy the show!
Secret Underground 09 11th of July 2020.
Empire Of The Sun - We Are The People (Recode Edit)
Betoko feat. Shyam P - Lost Time (D-Formation & GRAZZE Remix)
Alex O'Rion - Fiend (Original Mix)
Fran & Co - Today (Dmitry Molosh Remix)
Simone Vitull & Do Santos - Que Ritmo (Simone Vitullo Revisited Mix 2K20)
Dario Nunez - Calena (Original Mix)
Kostya Outta & Anton Borin - Radio Interstellar (Original Mix)
Katzen - Last Chance (Santi Cebrero Remix)
Dimuth K & Shannon Davin - Horus (Subandrio Remix)
Khen - April Storm (Original Mix)
Marcelo PM - Distances (Original Mix)
DJ Zombi - Ninja (Mariano Mellino & John Cosani Remix)
Ultraverse - Hyper Dimension (Original Mix)
Max Blade - Moonlook (Original Mix)
Dabeat - Zinner (Original Mix)
Anton MAKe - Melbourne (Original Mix)
Kamilo Sanclemente & David Barragan - Relive (Original Mix)
Cid Inc. - Rescue Me (Original Mix)
Julian Nates - The Last Call (Original Mix)
JFR & Deepness Feat. Azu Botticher - Love On The Edge (Ricardo Piedra Remix)
Eric Lune - Embers (GMJ Remix)
Kay-D - Magnetic (Nosh & SJ Remix)
Cherry (UA) - Ruba (Original Mix)
Cherry (UA) - Come To Me (Original Mix)
Billie Eilish - Everything I Wanted (Hugo Cantarra Remix)
Listen here:

(If the player is not working click here)
Or PC Laptop, Mac users click here.

Follow us on Mixcloud here.