Secret Underground have announced the track-list and guest DJ for their show this Saturday the 30th of May 4 to 6 PM Indochina Time (ICT) and repeating Wednesday 4 to 6 AM (ICT). Scientific Sound Asia Radio is the upfront Underground Radio station for the Asian Region.
Secret Underground is a Record label and and event management company originating from Sri Lanka. Sri Lanka is a small island located in the Indian Ocean and it's among the largest crowd bases for the genre of Progressive house and underground music in general.
This originated the vision of the Secret underground as to unite people all around the world through the harmonies of music. The founder member Pasindu Dilhara started the Secret underground as a Facebook page to share electronic music related posts and eventually it ended up being a Mixcloud podcast and a record label to help DJs in Sri Lanka.
The early Rave scene in Sri Lanka took music taste to a whole other level so this crew always manages to give it's listeners an ear orgasm. Currently Secret underground promotes secret underground events in Sri Lanka while managing the podcast with the combination of Scientific Sounds Asia Radio. Secret underground crew is planning ahead to build up the Secret Underground brand internationally to build up a connection between artists and music enthusiasts to shine up the Underground Dance Music.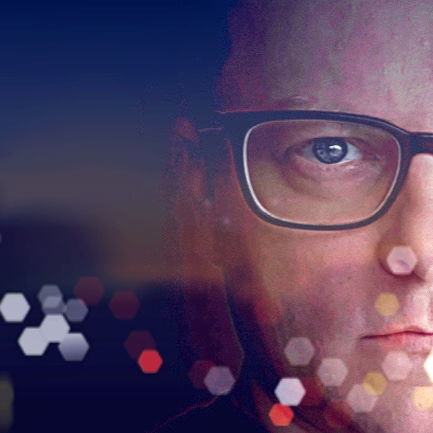 Guest DJ Gav Easby.
This weeks guest Dj is Gav Easby, Gav Easby real name Gavin Easby is a British DJ and Producer hailing from Durham in England. Gav's musical Journey started back in 1999, equipped with Headphones & a Box of Vinyl, Gav played in many Bars & Clubs in UK and in the early 00's learned Music Production.
After a stint out of the scene to raise his Family, he has returned with a bang, Label Owner, Producer, Remixer & DJ with a massive passion for the Underground Scene. After recently joining up with fellow Producer & DJ Andy Woldman, the INU Musika Duo was born. We welcome him with his guest mix, enjoy the show!
Secret Underground 05 30th of May 2020.
Sanchez & Pietkun - Pasiones & Adicciones (Gav Easby Remix) [OLD SQL RECORDINGS]
Goda Brother - Helping Hand (Andy Woldman Remix) [IN2U]
Edvard Hunger - Only Believe Me (Original Mix) [IN2U]
Audioglider - Concatenate [INU]
Galvano - Free Your Soul (Original Mix) [IN2U]
Jonny Descalco - Ohjaus (Original Mix) [IN2U]
Juan Ibanez - The Eagle Departure (NAHS Remix) [IN2U]
Teleport-X - Trust Me [IN2U]
Enertia-Sound - Faces [IN2U]
Albuquerque & Foletto - Havana Dub (Enertia-Sound Remix) [INU]
Franco Tejedor - ID [IN2U]
Ricardo Piedra - ID (Nikko Mavridis Remix) [INU]
Nikko Mavridis - Senseless (Weird Sounding Dude Remix) [INU]
Gux Jimenez - ID [INU]
Ewan Rill - Friends Forever (Ian Dillon Remix) [INU]
Sascha Trimpe - We Will Run feat. JustMeli (Teklix Remix) [IN2U]
rAin - ID [INU]
Don Longton - Here to Stay (Gav Easby Remix) [Edit] [3xa Music]
Chrys Lyons - ID [INU]
Sergio Avila - Wicked Waves [INU Musika]
Enertia-Sound - Deliverance (Gav Easby Remix) [IN2U]
TSOS Feat. Nontu X - Umlilo (Klement Bonelli Tinnit Remix) [Seledor]
Listen here:

(If the player is not working click here)
Or PC Laptop, Mac users click below.

Follow us on Mixcloud here.