Secret Underground have announced the track-list and guest DJs for their show this Saturday the 29th of August 4 to 6 PM Indochina Time (ICT) and repeating Wednesday 4 to 6 AM (ICT). Scientific Sound Asia Radio is the upfront Underground Radio station for China, Vietnam, India, Malaysia and the rest of the Asian Region.
Secret Underground is a Record label and and event management company originating from Sri Lanka. Sri Lanka is a small island located in the Indian Ocean and it's among the largest crowd bases for the genre of Progressive house and underground music in general.
This originated the vision of the Secret underground as to unite people all around the world through the harmonies of music. The founder member Pasindu Dilhara started the Secret underground as a Facebook page to share electronic music related posts and eventually it ended up being a Mixcloud podcast and a record label to help DJs in Sri Lanka.
The early Rave scene in Sri Lanka took music taste to a whole other level so this crew always manages to give it's listeners an ear orgasm. Currently Secret underground promotes secret underground events in Sri Lanka while managing the podcast with the combination of Scientific Sounds Asia Radio.
Secret underground crew is planning ahead to build up the Secret Underground brand internationally to build up a connection between artists and music enthusiasts to shine up the Underground Dance Music.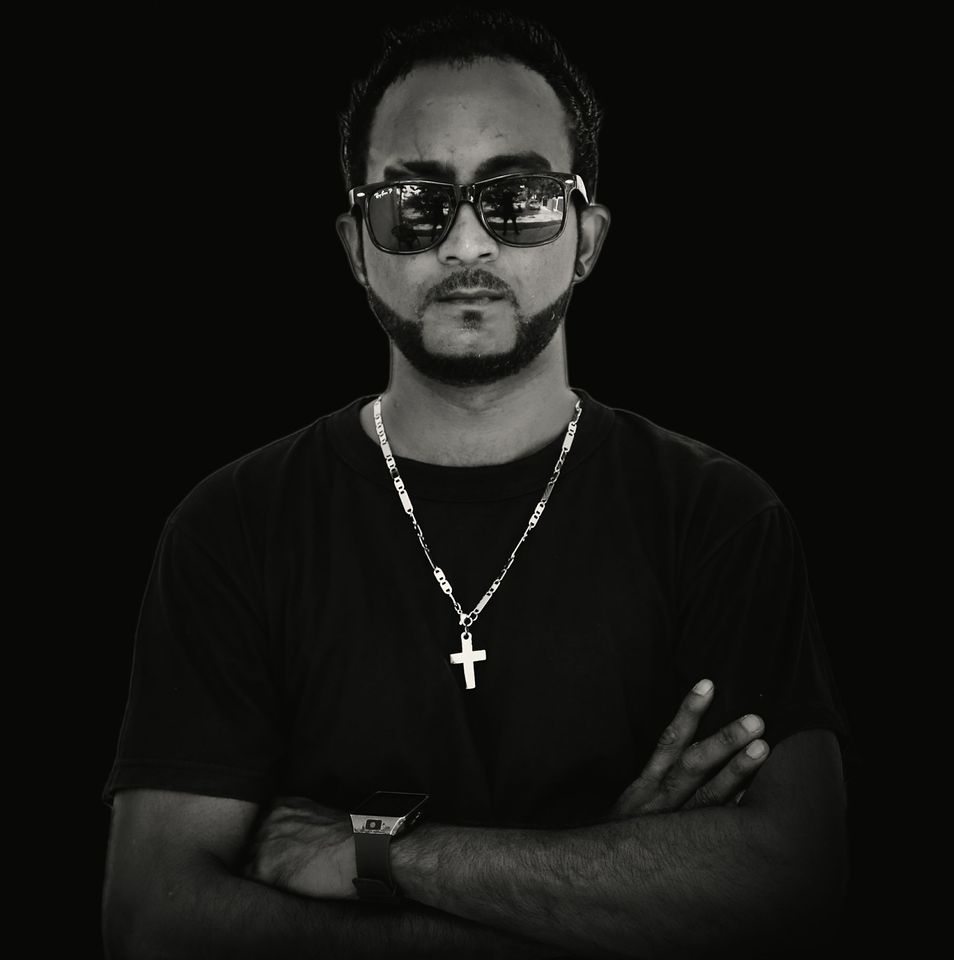 Guest DJ Black Jay.
This weeks guest DJ is Sri Lankan Black Jay, BLACK JAY is one of Sri Lanka's exclusive DJs, and is known as one of most famous DJ's In country.
Black Jay Started his career as a Beach Event DJ on the field working his way to the top in short period of time. With his very own Groovy and enegertic style of performance which not only leaves the crowd stunned but also gives the audience a promisingly extravagant experience.
Whilst the world is in lockdown Black Jay has decided to devote as much of his inspirational energy to create and highlight his talents on radio shows, thus keeping his skills in practice and wee welcome him on-board, enjoy the show!
Secret Underground 13 with Black Jay 29th of August 2020.
Golan Zocher - Sandman (Paul Kardos Remix) [Magnitude Recordings]
Galestian - L'Amour (Alex O'Rion Remix) [Manual Music]
Kamilo Sanclemente & Dabeat - Canis (Original Mix) [Timeless Moment]
Carlos Tk - Hope (Weird Sounding Dude Remix) [Transensations Records]
Leo Perez & Dhany G - Citrino (Andre Moret Remix) [Balkan Connection]
Platunoff - Agraba (Lemon8 Remix) [Clinique Recordings]
Rafa'EL - Bad Habits [Strange Town Recordings]
Sebastian Sellares - Room 09 [Or Two Strangers]
Matter & Universal Harmonics - Sankara (Alex Vidal Remix)
Nico Cerban - Altered Senses (Nosh & SJ Remix)
Dylan Deck - Terminal Madness (Teklix Remix) [Droid9 Limited]
Leo Perez & Dhany G - Citrino (Andre Moret Remix) [Balkan Connection]
Niceshot - Mystery Dancer [Auditen Music]
Bynomic - They Are Coming Back (Tenerfuse Remix) [Another Life Music]
SNYL - Slowly Drifts Away (Mononoid Remix) [Beat Boutique]
Dysco, Juan Ibanez - Euphoric Seas [Soundteller Records]
Paul Deep - Sekai [Beat Boutique]
Mlinar - Exergon (Original Mix)
Zibe - Old Mafia (Original Mix) [MyPrimus Records]
Listen here:

(If the player is not working click here)
Or PC Laptop, Mac users click here.

Follow us on Mixcloud here.