Petrichor hosted by Rumesh has announced their playlists and guest DJs for their show airing this Wednesday 4th of March 2020 6 to 8 PM Indochina Time (ICT) and repeating Sunday 6 to 8 AM (ICT) on Scientific Sound Asia Radio, the English language radio station for South East Asia and the Asian region.
In the wake of underground music evolution Rumesh is a conspicuous DJ having a soft spot on Progressive Music, he has paved the way to initiate Petrichor hosted by Rumesh which has become a well established Radio podcast series worldwide where he hosts international talents every week and last weeks show is this weeks second hour.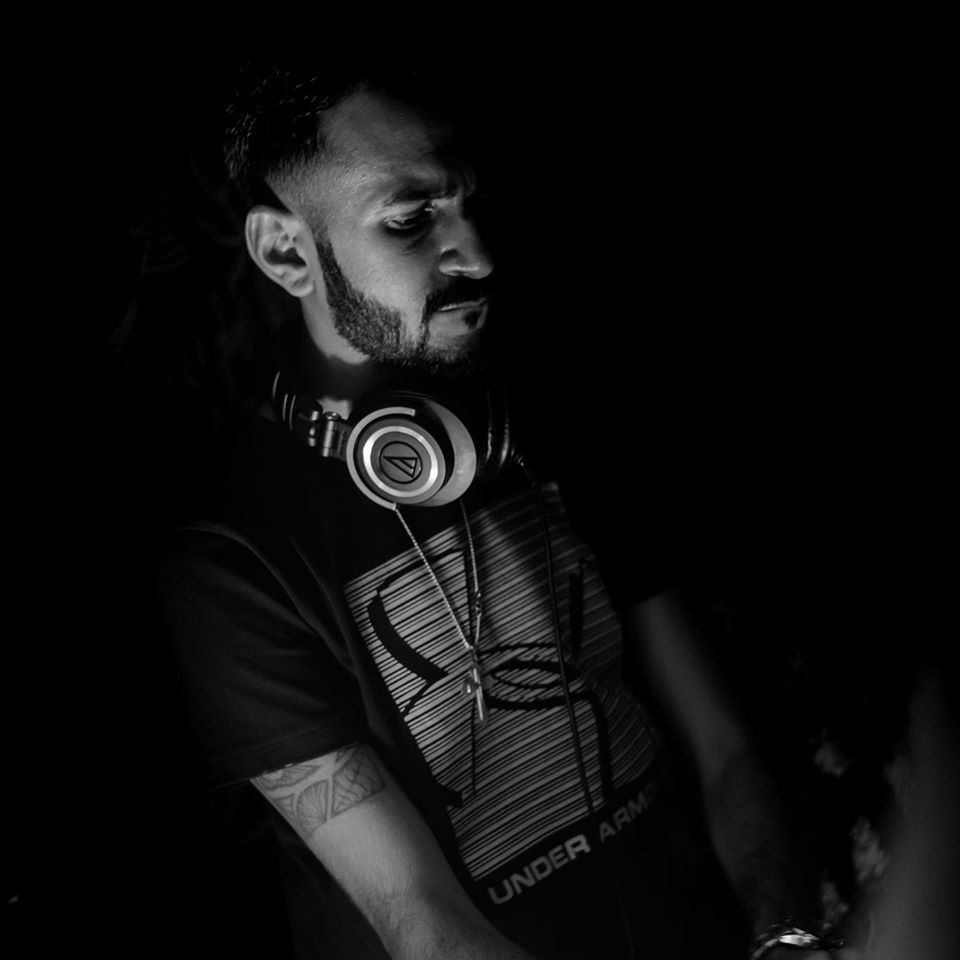 Guest DJ (first hour) Praveen Jay.
This weekends guest DJ (first hour) is Praveen Jay, one of Sri Lanka's most In-Demand DJs & Producers amongst the most wanted DJ's in the Country. Rated as the 'Iconic' and one of the top rated Electronic Music Artistes in the Island.
Catching up with Fame within a very short period of time with his extraordinary knowledge about Electronic music and his talent of taking his fans on a marvel journey when he locks him self up for the show. This lead him on to creating a Huge fan base around the Country for himself and also gave him great demand when it came to Main Stream Events and Beach Raves mainly involving Electronic music.
His Passion and Addiction towards Electronic music genre's makes him unique among the others. In the short history of Sri Lanka's competitive Electronic / Underground Music scenario, Praveen Jay has stamped himself as one of the most exclusive talents in the Island.
He is known as the most dominant youngest DJ among the most wanted DJ's in the Country. Spinning records from the tender age of 17, Praveen Jay started his career as a freelance DJ experimenting on this field working his way up to the top in a very short period of time with his very own groovy and energetic style of performance which not only leaves the crowd stunned but also gives the audience a promisingly extravagant experience.
His ultimate passion for Music and his spectacular knowledge about Electronic music and it's elements sets him apart from the rest. All that included along with his unique personalty drove him to reach great heights in the industry. Jay has always been a step ahead from the rest, Influencing the young and upcoming DJ's to follow his style.
A unique trend setter who is always ready to reach out of the box and bring out that magical emotion with every impeccable performance. His tunes being always up-to date and fresh off the library, he brings out new grooves to the floor every time he steps up on the stage and leaves people excited and wondering about what he is going to be dropping next.
Praveen Jay is also the creator of the most talked about Rising Trend in the country known as 'DISCO DISCO' which has become the crowd favorite genre based music community among the new age underground party goers. The trend represents an addictive style of underground music varying from Nu Disco, Groovy Deep Tech and some Groovy Dark oriented beats as well.
Praveen Jay not only spins records, but is also one of the the very few Electronic Music producers in Sri Lanka. Starting off with releasing his addictive beat filled Bootlegs & Remixes, he is now producing his own original singles as well. Some of his Tracks and Bootlegs have gained alot of demand Globally and also in the rising fast paced Electronic Dance Music scene in Sri Lanka.
His Productions have been fresh off the Den. Carefully switching between the two Mainstream Electronic Dance Music Genres such as Uplifting House / Progressive House and Underground Vibes, Praveen's productions have varied from time to time. Creating a Fusion of sound by combining genres such as Tech House, Minimal Techno & Underground Disco. Starting off with his signature mark on the field with Remixes / Bootlegs of some the highly anticipated tunes from the Industries high profile Artists.
In 2012 Praveen released his Debut Original Single. He is riding with a full on production mode as he looks forward on producing more groovy underground tunes in time to come. When he locks himself up for the show, all what matters to him is to take the crowd to the other end of Consciousness. Dropping Bombs on the floor when u least expect it. Praveen Jay is now celebrated as one of Lanka's best DJ's among the top tier DJ's in the Island.
Petrichor 69 4th March 2020.
Oliver & Tom - Gallardo (Original Mix)
Chris Cargo - Coyote (Original Mix)
Anakim - Alien in the Stargate (Original Mix)
Betoko - Bitkoin (Morttagua Remix)
Stylo - Got Mine (Original Mix)
Dizharmonia - Cherouveim (Original Mix)
Gabriel Amato - Anthrax (Kenan Savrun Remix)
Matan Caspi - Behind You (Rick Pier O'Neil Remix)
Modeplex - Jaded (Supacooks Remix)
Space Motion - Voices (Da Fresh Remix)
Connect here:

(If the player is not working click here)
Or PC Laptop, Mac users click below.