Futurevibe 2 hosted by Moth1 features guest DJ and usual host of this slot Anonymous Z Sunday 3rd of January 2021 4 PM to 6 PM Indochina Time (ICT) and repeating Thursday 4 AM to 6AM. Scientific Sound Asia is the underground radio station for the Asian region and Internationally.
Moth1 (second hour) real name Sivaraj Pragasm is a DJ and filmmaker hailing from Singapore. He describes himself as someone who puts sounds together to create other sounds. Fundamentally a cinematographer by trade, his sets never miss to be rich in images and various soundscapes, when you listen to him perform, you could be watching a movie like Blade Runner.
moth1 started as an idea to imagine what music would sound like in the future but before he existed, there was a person who simply wanted to combine elements of philosophy into music, why do we listen to what we listen to, and why do we tend to like certain sounds and dislike others?
Futurevibe is a quest to imagine the sound of the future, genres may bend, tempos may shift and the mood will always change but each set has a story, this is the essence of futurevibe.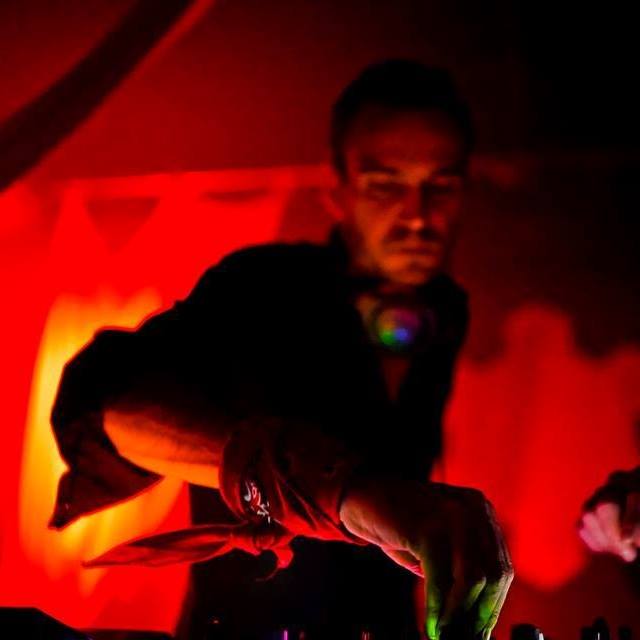 Guest DJ Anonymous Z.
This episodes guest DJ is the usual host of this slot Anonymous Z (first hour). Anonymous Z is mostly revered in Saigon, Vietnam for being the pioneer of Mad Circus epic parties.
Promoter of mayhem to the soul, he was the organizer of the 1st underground DJ collective of Bahrain, namely Glassroom. Heading a collection of misfits from various nationalities, he organised parties and after-parties legal and sometimes renegade which are remembered as folklore by local nightlife.
His motto then was "They tried to bury us, but they forgot we were seeds". Becoming part of the Banana Hustle crew in their punchy tropical frenzy at events in Ho Chi Minh City, he helped develop their unique vibe. Originally a Techno head, he developed a taste for digging unique tracks may it be Afro, House, Disco or Funk.
He complements the whole with his unique selection of hand picked Techno or up to date Indie Dance. His skills as a disc jockey opened up to him the doors of prominent underground venues in Vietnam including Arcan, The Lighthouse, Broma & Vitamin D after parties. His non linear sets are most often improvised, driven by the punters and over a variety of a musical genres with tense and groovy bass-lines and epic storytelling melodies always jolly with the emotions.
Defining himself through time, he explores world music and the oldest age of electro. You sometimes end up with some trippy and dark downtempo sets with a strong tribal and south american influence or more groovy but dark sets of Leftfield Electro infused with Nu Disco, Electroclash, Wave, New Beat or Dark Disco, enjoy the show!
moth1 Futurevibe 02 3rd January 2021.
Anonymous Z (first hour).
Steve Moore - Worldbuilding (Original Mix)
Warmth - Areal (Original Mix)
Luigi Tozzi - Demersal Zone (Original Mix)
Ripperton - Leonor's Lanugo (Anders Ilar's Leonid dub)
Mehmet Akar - Roll The Dice (Matias Chilano remix)
Julian Wassermann & Florian Kruse - Gotland (Original Mix)
Ben Buitendijk - Stingray (Original Mix)
Sten - Squares (Original Mix)
Ben Buitendijk - Stardust (Original Mix)
Ben Klock - Arjuna (Original Mix)
Sebastian Altstadt - Lina Christin (Original Mix)
moth1 (second hour).
Gal Tsadok-Hai - Sgear (Original Mix)
Guy J - Catfish (Original Mix)
Stan Kolev - Samadhi (Original Mix)
Rafael Cerato - Riding Slow feat. Rush Midnight (Original Mix)
Durante & HANA - Starglow (Original Mix)
Simos Tagias - Running Over Me (Original Mix)
Yotam Avni - Beirut (Original Mix)
Minas Vlavianos Ft. Pannik - Season 112 (Original Mix)
Massano - Darker Side (Original Mix)
Sean & Dee, 21street, Burak Keskin - Arya (Extended Mix)
Rowdy - Shattered Eye (Original Mix)
Tinlicker X Robert Miles - Children (Extended Mix)
Mees Salomé - A Simpler Time (Original Mix)
Listen here.

(If the player is not working click here)
Or PC Laptop, Mac users click here.

Follow us on Mixcloud here.