Gerard of DeviceRATT has announced the track list for his weekly show 'The Hit List' episode 70. Scientific Sound Asia radio is the underground radio station for the Asian region with a worldwide following.
Gerard is a disc jockey and producer from Angeles city in the United States with an elaborate zeal with production and a great passion for electronic music. This aside, Gerard hopes to be a real game changer in the production of various House music genres thus, magnifying its appeal and enchanting its audience.
Gerard relocated to Florida U.S.A after a long period in South East Asia and is an artist on our DJ agency Scientific Sound Asia. He had obtained some good Club residencies in China but relocated back to the United States after the pandemic struck.
Furthermore, he had a management role with Brasbeat, which was Latin America's first and only digital source for electronic music. He also hosts a regular podcast/mix show featuring his charted music for his followers.
Listen live on our Station this Tuesday the 27th of July 2021 at 10 PM to 12 AM Indochina Time (ICT) and repeating Saturday 10 AM to 12 PM (ICT).
'The Hit List' episode 70, 27th of July 2021.
deadmau5 - Strobe
Bob Sinclair - Bob Sinclar World Hold On
Mike Vale - Music Is The Answer
Dennis Ferrer - Hey Hey (Mousse T.'s House Remix)
Axwell, Ingrosso, Angello, Laidback Luke & Deborah Cox - Leave The World Behind
Jerome Price - Smack Ma
Green Velvet & Jay Lumen - It's All About Me (Cajmere Remix)
David Kinnard, Ramon Bedoya - Finest (Original Mix)
Mark Knight & Funkagenda - Man with the Red Face
Dom Dolla - Take It (Extended Mix)
Chris Minus & Mr. V - The End (Clean Extended)
Audiojack, Polarbear - Introspection (Nick Curly Remix)
FISHER - Losing It
Matt Sassari - Put A Record On
Oliver Schories - Maia (Original Mix)
Olivier Giacomotto - Bipolar Star (Original Mix)
CamelPhat Feat. Jem Cooke - Rabbit Hole
Purple Disco Machine - Body Funk (Claptone Extended Mix)
Oliver $ & Jimi Jules - Pushing On
Dirty South Feat. Rudy - Let It Go (Axwell Remix)
Homero Espinosa, Fuzzy Cufflinxxx - The Funkman (Original Mix)
Elderbrook, CamelPhat - Cola (Original Mix)
Listen here.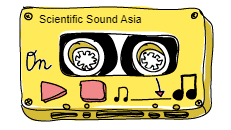 (If the player is not working click here)
Or PC Laptop, Mac users click here.

Follow us on Mixcloud here.