Gerard of DeviceRATT has announced the track list for his weekly show 'The Hit List' episode 69. Scientific Sound Asia radio is the underground radio station for the Asian region with a worldwide following.
Gerard is a disc jockey and producer from Angeles city in the United States with an elaborate zeal with production and a great passion for electronic music. This aside, Gerard hopes to be a real game changer in the production of various House music genres thus, magnifying its appeal and enchanting its audience.
Gerard relocated to Florida U.S.A after a long period in South East Asia and is an artist on our DJ agency Scientific Sound Asia. He had obtained some good Club residencies in China but relocated back to the United States after the pandemic struck.
Furthermore, he had a management role with Brasbeat, which was Latin America's first and only digital source for electronic music. He also hosts a regular podcast/mix show featuring his charted music for his followers.
Listen live on our Station this Tuesday the 13th of July 2021 at 10 PM to 12 AM Indochina Time (ICT) and repeating Saturday 10 AM to 12 PM (ICT).
'The Hit List' episode 69, 13th of July 2021.
HOLA! - Keep This Fire Burning (CYA Remix)
Pirupa - Cristallo
Yeah But No - Run Run Run (Adam Port Remix)
Mike Mago - Recognise (Clean Extended)
Crooked Colours - Love Language (SNBRN Remix)
Gorgon City & Drama - Nobody (Clean Extended)
The Brothers Macklovitch & A-Trak ft Leven Kali - Give Love to Get Some (Morgan Geist Dub)
Kasper Koman -The Blind Navigator (Clean Extended)
Yotto - Tarantia (Clean Extended)
Cedric Gervais & Aston Lane - Dreamers (Clean Extended)
Hot Since 82 - Make Up (Clean Extended)
Solomun - Home (Clean Extended)
Dermot Kennedy - Power Over Me (MEDUZA Remix)
Meeting Molly - Last Chance (Clean Extended)
Monolink - Sinner (Clean Extended)
P.A.C.O., Return Of The Jaded - NIGHTS WATCH (Clean) (Extended)
GHOSTBEAT - The Wanderer (Clean Extended)
Laibert - Counting Dreams (Clean Extended)
Niceshot - Multicolor Room
Township Rebellion - Magna Terram (Original Mix)
Neal Porter & Fabs# - Clockwise (Moonbootica Remix)
CASSIMM - Dances With Wolves (Chus & Ceballos Remix)
John Creamer, Stephane K, John Creamer & Stephane - I Wish You Were Here Feat. Nkemdi
Matik (AR) - Dark Matter (Original Mix)
Weird Sounding Dude - Purple Sky (Original Mix)
Listen here.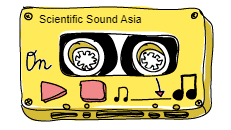 (If the player is not working click here)
Or PC Laptop, Mac users click here.

Follow us on Mixcloud here.