Gerard a.k.a Tim Jones of DeviceRATT has announced the track lists and guest DJ MP Soup for his weekly show 'The Hit List' episode 67. Scientific Sound Asia radio is the underground radio station for the Asian region with a worldwide following.
Gerard is a disc jockey and producer from Angeles city in the United States with an elaborate zeal with production and a great passion for electronic music. This aside, Gerard hopes to be a real game changer in the production of various House music genres thus, magnifying its appeal and enchanting its audience.
Gerard recently relocated to Florida U.S.A after a long period in South East Asia and is an artist on our DJ agency Scientific Sound Asia. He had obtained some good Club residencies in China but relocated back to the United States after the pandemic struck. Furthermore, he has a management role with Brasbeat, Latin America's first and only digital source for electronic music and hosts a regular podcast/mix show featuring his charted music for his followers.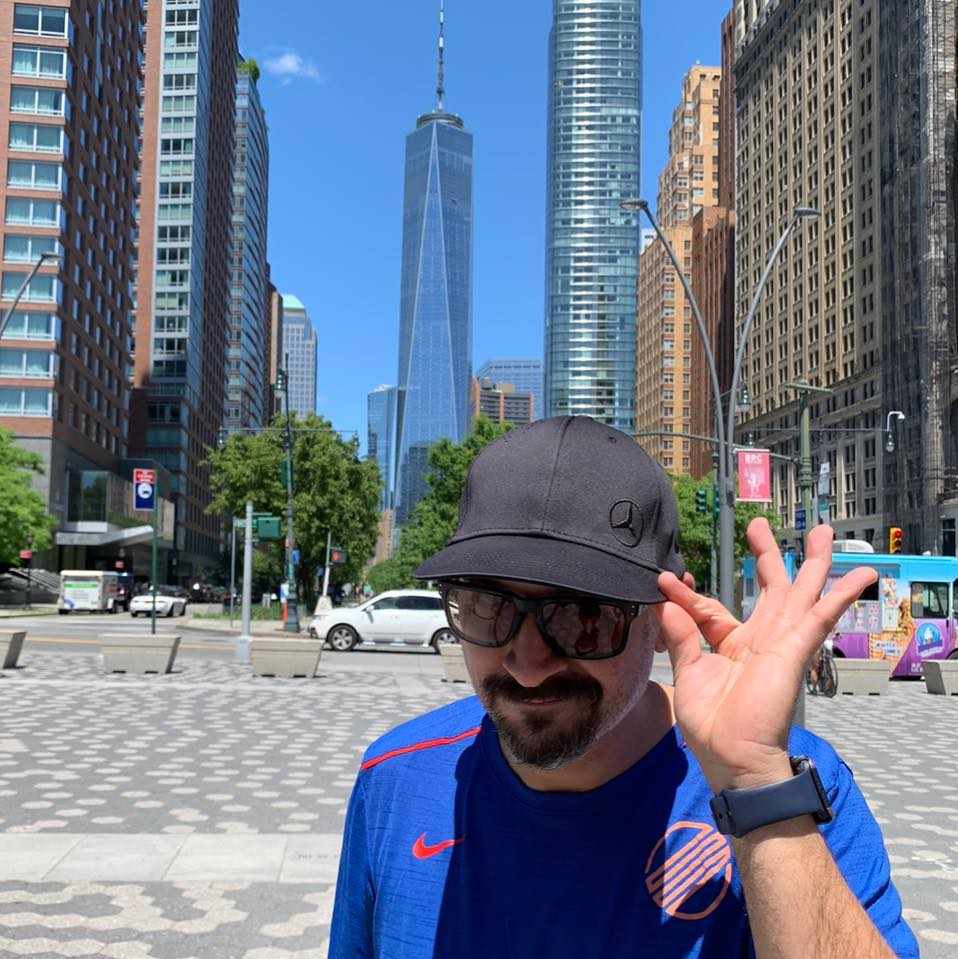 Guest DJ MPSoup.
This week's guest DJ is MPSoup. MPSoup, real name Humberto Garzaro is an artist from Tampa Bay, Florida who has been DJing professionally since May 2009, approaching 10 Years in the making, he started as Electro House/Progressive Trance DJ and has grown into a multi genre DJ.
He has participated and hosted many events in Miami from 2010 to present at a variety of events. MPSoup stands for Music Pictures and Soup, since MPSoup is a DJ, Photographer and Chef, he decided to consolidate his identity into what he is. Currently MPSoup is dedicated to Corporate and Private Events, and has a role as a family man as well with his two children making his wife and kids the drive for such diverse and character demanding career.
In his words "Blessed to be MPSoup" is also humbled and grateful to be also able to make this mix for Scientific Sound Asia, especially for his brother DJ Gerard from DEVICERATT (DVRT).
Listen live on our Station this Tuesday the 11th of May 2021 at 10 PM to 12 AM Indochina Time (ICT) and repeating Saturday 10 AM to 12 PM (ICT).
'The Hit List' episode 67, 11th of May 2021.
Gerard & MPsoup Back to Back
HNNY - Tears
Viada Asanin Yas Cepeda - Orient Express
Lady Blackbird - Collage(Calibre Remix)
Marco Carola - Black Box
Cosmic Gate - Analog Feel
Gregory Porter - Liquid Spirit(Claptone Remix)
Dashpot - Need A Break
Shiba San - Hard Day (German Brigante Remix)
Mark Knight - Your Love (Club Mix)
Hot Natured and Ali Love - Benediction
Me & My Toothbrush - July
DeviceRATT & DirtyClean - 2CE
DirrtyDishes, Laika - Jacky And Jane
Thaistroem - What Matters ( Tube and Burger Remix)
Claptone - No Eyes
Ben Remember - Flashwind
Tom Novy - Your Body 2011 (Stimming Remix)
Sandeman - Ice
Tini - That's Right
Zod - Rise Before Zod
Steve Angelo - Tivoli
Listen here.

(If the player is not working click here)
Or PC Laptop, Mac users click here.

Follow us on Mixcloud here.