El Brujo has published the track lists for his show 'El Brujo and The Wild Bunch' 14 on Thursday the 11th of March 2021 10 PM to 12 AM Indochina Time (ICT) and repeating Monday 10 AM to 12 PM (ICT). Scientific Sound Asia is the underground radio station for Japan, Vietnam, China, Cambodia, Sri lanka and internationally.
El Brujo (first hour) real name Robert Milanesi was born in Italy in 1964, from a very early age he obtained an addiction to music and in 1994 became revered as one of the founding fathers of the underground rave scene in Bologna, Italy. His first official release in 2008 was 'Warriors' on the Milan Label Open Legs.
His Label, Jambalay Records, was launched at their opening party in 2010 in Ibiza, Spain at Club Geminis in the Ibiza harbor. The label & El Brujo than burst onto the worldwide scene with the legendary Maya Jane Coles first charting in her February Chart 2011; his track, 'Mozambique' in collaboration with Big Mojo, which was his first physical CD release 'Nutty Fellas Are Go'.
In January 2019, his release, 'Plastic Dreams' original released on Frame Works was ranked in the Number #33 in the Beatport Hard Techno Top 100. EL Brujo. Has released on labels such as Elektrax, Frame Workxx, LW Recordings, Subwoofer, Berlin After Dark, Music Is The Drug, Gobekli Tepe, Fortwin Rec, Bunker, Mad Rhythm, SE7ENS, Physical Techno, and many others.
His Unique sound is one of the unknown as the cosmos is a part of El Brujo and his creation is interstellar in his "Raw" approach whatever the music genre he conceives in music innovation, every month El Brujo will be giving us a guest DJ from his 'Wild Bunch' of Techno producers and Artists. In this show El Brujo enlights us with a selection promos and tracks from his stalwarts and companions.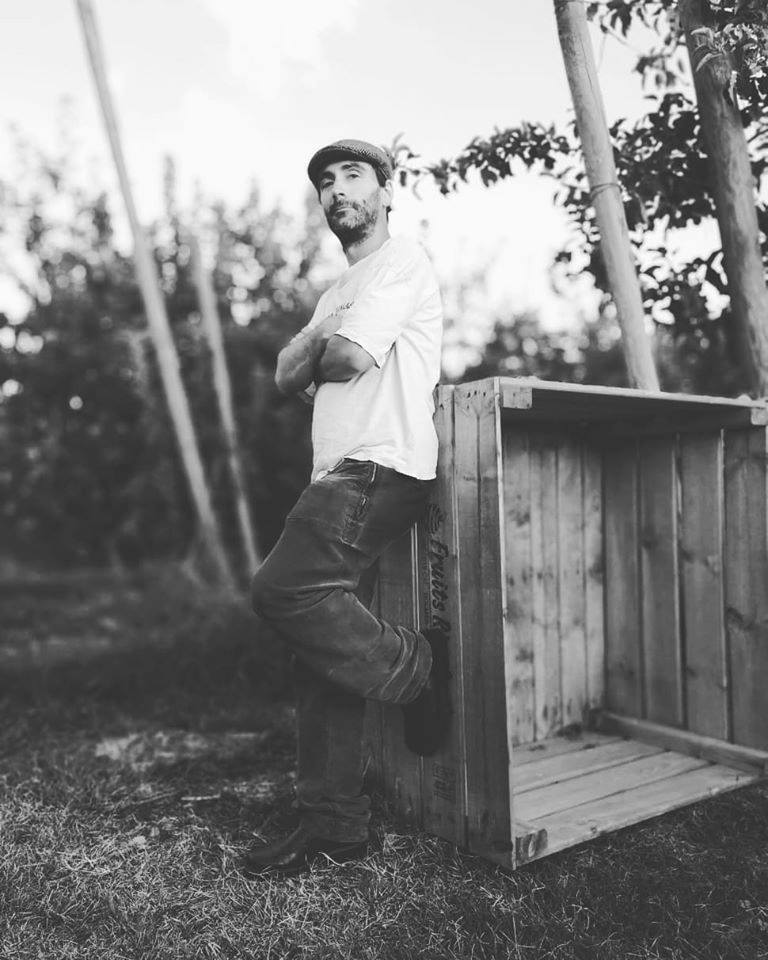 Guest DJ A503X (second hour).
This shows guest DJ (second hour) is A503X, A503X real name Alexandre Sales Miquel was born in Lleida, Spain in the early eighties and is an audio technician and musician, playing a wide variety of instruments. Having studied at Microfusa in Barcelona from 2003 to 2004 he began producing and extending his outreach as a DJ even whilst he was still studying
Having played at all the underground clubs and festivals in his home country he has performed at a plethora of renowned nightspots and radio stations internationally including Toa FM, Cuebase FM and Blitz Radio to name a few. His productions and releases have featured in Beatport charts and he has released on many different labels including his own A503X Records.
His outlook for the future remains positive despite the last year in which he launched his A503X record label and he hopes to be be back to his old ways in the not to distant future. In the last year he has produced and released a good few tracks across the board from Melodic to peak time Techno and these have been received well in the community and many are featured in his show.
'El Brujo and The Wild Bunch' episode 14 11th March 2021.
El Brujo: (first hour).
Coyu - Technonostalgia [2.0-Suara]
Pablo Caballero - Blaster [Pure Dope Digital]
Radio Slave - Don't Stop No Sleep (Marco Faraone Remix) [Rekids]
Mari Mattham - Human Race [Unknown Territory]
Juliana Yamasaki - Burning Fire [Odd Recordings]
Rebekah - Datamosh [Theabove]
D. Carbone - Timeless [Theabove]
Strom - Chains Of The Past [Postdynamic]
Roll Dann - Oppression [Opera 2000]
Luca Agnelli - 7 O'Clock (DJ Rush Remix) [Etruria Beat]
Bastinov - Solar System (Electric Rescue Remix) [Etruria Beat]
A503X (second hour).
A503X - Soul Of Freedom [A503X Records]
A503X - Mutant [A503X Records]
A503X - Acropolis [PROMO]
A503X - Hell Boy [A503X Records]
A503X - Conspiration [Visionmind Records]
A503X - 2021 Reasons [Discokat Records]
A503X - Feel The Difference [A503X Records]
A503X - Via Crucis [Visionmind Records PROMO]
A503X - Swallow's [A503X Records]
A503X - Delicious [A503X Records]
A503X - Intuitive [A503X Records]
Listen here.

(If the player is not working click here)
Or PC Laptop, Mac users click here.

Follow us on Mixcloud here.