Digital D has published the track-list for his 20th guest show. Scientific Sound Asia is the premier underground radio station for Japan, China, Thailand, India, Sri Lanka and the rest of the Asian region with an international following.
Digital D real name DaTron King is a DJ and producer hailing from Louisiana and raised in Texas in the United States. Growing up he played violin and cello for many years whilst listening to Motown with his parents and this started him off on his musical journey.
In his teens he went without the luxury of obtaining music or even owning a radio but at the age of 18 he started buying music and began to perform as a DJ. His formative years as a DJ started with Drum and Bass and then he made the move towards House Music after hearing French House DJ Bob Sinclair's album "Paradise."
He began performing at venues all over Dallas and then in 2008 relocated to Taipei, Taiwan. After gaining his footing in Taiwan he began to explore the nightlife and soon started to perform he has played at all the major clubs and festivals in Taiwan, keeping his distance from the mainstream ones.
Digital D has held a 5 year residency in Taipei where he has performed week in week out, although with the current pandemic he bides his time at home. In this show he is going with a 'Deep House 2020 and Beyond' approach and will only be featuring tracks from 2020, whereas previous mixes have had house tracks that are older as well as tracks up to 2019.
He was one of the original DJs on our station and sends quality shows when he is not in the studio producing tracks. This show is heavy on the label Robsoul, run by Phil Weeks, and also, Lebedev (RU), a Ukrainian born producer living in Russia and Digital D really likes his stuff.
Listen live this Friday 2nd of July 2021 10 PM to 12 AM Indochina Time (ICT) and re-airing Tuesday 10 AM to 12 PM (ICT).
Digital D guest show 20, 2nd of July 2021.
Joe T Vannelli, Eartha Kitt - Where Is My Man (Angelo Ferreri Deep Vocal Mix) [Dream Beat Rec.]
Crew Deep - A Whole New Level (Original Mix) [I Records]
ColorJaxx - One Night In The City (Original Mix) [Large Music]
Lebedev (RU) - Groove & Funk (Bonetti Remix) [Groovy Riddim Records]
Lebedev (RU) - Dancing Under The Moon (Original Mix) [Robsoul Recordings]
Local Options - Ultra Nights (Original Mix) [No Fuss Records]
Lebedev (RU) - Magic Night (Original Mix) [Robsoul Recordings]
Lebedev (RU) - Deep Magic (Original Mix) [Robsoul Recordings]
Phaze Dee - Heated Point (DuBeats Remix) [Mole Music]
Crazibiza - Bandie Bandie (Laurent Simeca Miami Mix) [Pornostar Comps]
Around7 - Always With My Dufflebag (Original_Mix) [Dufflebag]
Kid Enigma, Saison - The Break (Local Options Remix) [No Fuss Records]
Ejeca - Free From (Cinthie Remix) [Shall Not Fade]
Michel De Hey - Echter (Original Mix) [Club Session]
Memo Rex, Chris Mindel - Popular People (Original Mix) [Slightly Sizzled White]
Jovonn, Franck Roger - Remember (Rocco Rodamaal Remix) [Real Tone Records]
S.A.M., Chris Stussy - Spaceship (Original Mix) [Up the Stuss]
Demarkus Lewis - Flower Child (Original Mix) [I Records]
Deep House - Fashion Show (Original Mix) [Fundamental Music]
Charly Angelz - Deep Inside (Original Mix) [Kolour Recordings]
Nas Elmes - A House Thing (Extended Mix) [Glasgow Underground]
Dave Shorland, Bruverly Dubs - Spanish Joint (Original Mix) [Plastik People Digital]
Mark Farina, Homero Espinosa - Best Of Both Worlds (Original Mix) [Moulton Music]
Nala - Sun Is Hot (Original Mix) [DIRTYBIRD]
Listen Here.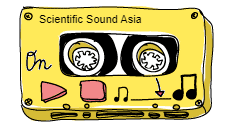 (If the player is not working click here)
Follow us on Mixcloud here.