"After Hours" hosted by PatriZe this week has announced its guest DJ and play lists (see Below) for their show on Monday the 23rd of September 2019 10 PM to 12 AM Indochina Time (ICT) and repeating in the same time slot on Wednesday. The show will be broadcast on Scientific Sound Asia Radio, underground radio station for Vietnam, Japan, Thailand, China, Malaysia and the rest of South East Asia.
Playing sounds from Progressive House to techno and anything in between. Every week 'After Hours' serves you the hottest tunes from some of the biggest DJ/producers and upcoming talents on this planet. It's all about the music. It's all about the sound. It's underground!
PatriZe (first hour) is a producer from Belgium, at a young age he bought his first turntables and and quickly grew into the harder sound of Trance and Techno. Over the passage of time, his passion grew into the melodic and intelligent sounds of Progressive House. After years of playing throughout the Belgian scene, his breakthrough was in 2010 with Pole Folder of Bedrock Records / Reworck, along with winning the respected Night Museum DJ competition in France, warming up for progressive luminary, Guy J (Lost & Found, Bedrock).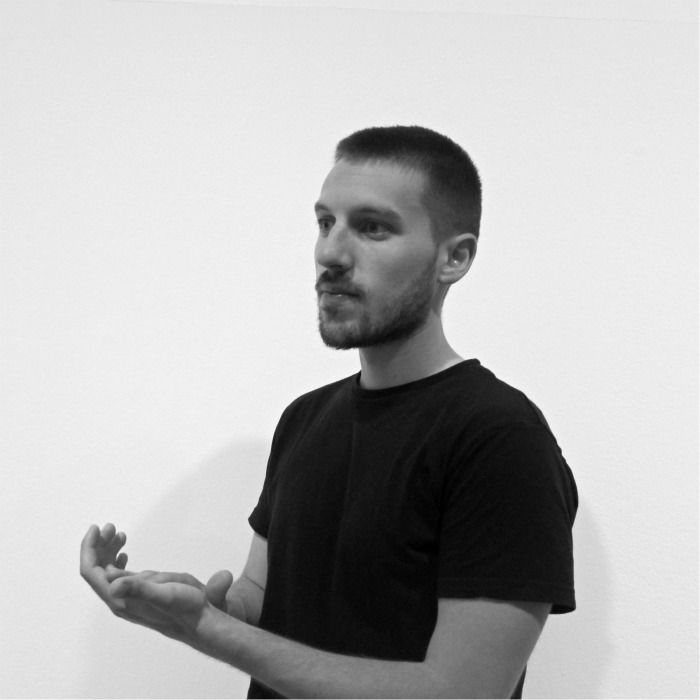 Guest DJ Adrian Roman.
This weeks guest mix is from Adrian Roman (second hour). From a young age, Adrian was interested in music. He took guitar lessons at the age of 8 before starting to listen to electronic music during his teens. He became interested in DJing and got hold of the tools nedeed to hone his skills.
Production soon followed and he became fascinated with creating something from scratch. After some first releases, top labels began to thrust on him. Bonzai Progressive, Balkan Connection South America, Dear Deer Black and Natura Viva are some examples. These releases have came to fruition over the last years, obtaining good results on Beatport Top and being selected as best track of Progressive House of Week ("Marcela" Univack Records) & played by artists like Max Graham and Gai Barone.
As a DJ, he has had the opportunity of showing his skills in festivals such as "Ether" (Galicia, Spain 2016) as his aka 'Roman Kandel', sharing line up with such artists like Charlotte de Witte, Carola Pisaturo or Cristian Varela. Definitely, he is making a name for himself in the circuit the last couple of years. Plenty more from Adrian in the future, so keep your eyes peeled for more.
After Hours Tracklist 23rd September 2019.
Patrize (first hour)
GMJ & Matter - To The Stars (Original Mix) [Balkan Connection]
DJ Paul (AR) & Nicholas Van Orton - Back To Daylight (Original Mix) [Balkan Connection]
Ivan Aliaga - Collision (Original Mix) [Clinique Recordings]
Frankie M - Bad Vibe Isn't for Me (Original Mix) [Soundteller Records]
Da Luka - Secret City (Julian Nates Remix) [Soundteller Records]
Evegrem & Ivan Aliaga - Kont (Original Mix) [PHW Elements]
Leo Perez & Dhany G - Jade (Luciano Scheffer Remix) [Balkan Connection]
Perceptual - Blackshape (Original Mix) [Droid9]
Perceptual - Blackshape (Evegrem Remix) [Droid9]
Gonzalo Sacc & Rodrigo Lapena - No Gravity (Original Mix) [Beat Boutique]
Adrian Roman (second hour).
ND Catani - Tahon (Original Mix) [Bevel Rec]
Pedro Capelossi - Balearic Blue (Adrian Roman Remix) [AH DIGITAL]
Dance Spirit - Candy Flip [Bedrock Records]
Kastis Torrau - Route 88 (Huminal Remix) [Proton]
Elias - Scorpio [Connected]
Yuven - Scattered [Rubikon]
Köschk - Dystopia (Cortex Thrill Remix) [Bonzai Progressive]
Prismode & Solvane - Acheron (Paji Remix) [3000GRAD]
Antrim - Ataraxy [Sudbeat]
Lauhaus & Mario Franca - Soreness [Natura Viva]
Connect here:

(If the player is not working click here)
Or PC Laptop, Mac users click below.