"After Hours" hosted by PatriZe this week has announced its guest DJ and play lists (see Below) for their show on Monday the 26th of August 2019 10 PM to 12 AM Indochina Time (ICT) and repeating in the same time slot on Wednesday. The show will be broadcast on Scientific Sound Asia Radio, the upcoming underground radio station for Japan, Thailand, China, Malaysia and South East Asia.
Playing sounds from Progressive House to techno and anything in between. Every week'After Hours' serves you the hottest tunes from some of the biggest DJ/producers and upcoming talents on this planet. It's all about the music. It's all about the sound. It's underground!
PatriZe (first hour) is a producer from Belgium, at a young age he bought his first turntables and and quickly grew into the harder sound of Trance and Techno. Over the passage of time, his passion grew into the melodic and intelligent sounds of Progressive House. After years of playing throughout the Belgian scene, his breakthrough was in 2010 with Pole Folder of Bedrock Records / Reworck, along with winning the respected Night Museum DJ competition in France, warming up for progressive luminary, Guy J (Lost & Found, Bedrock).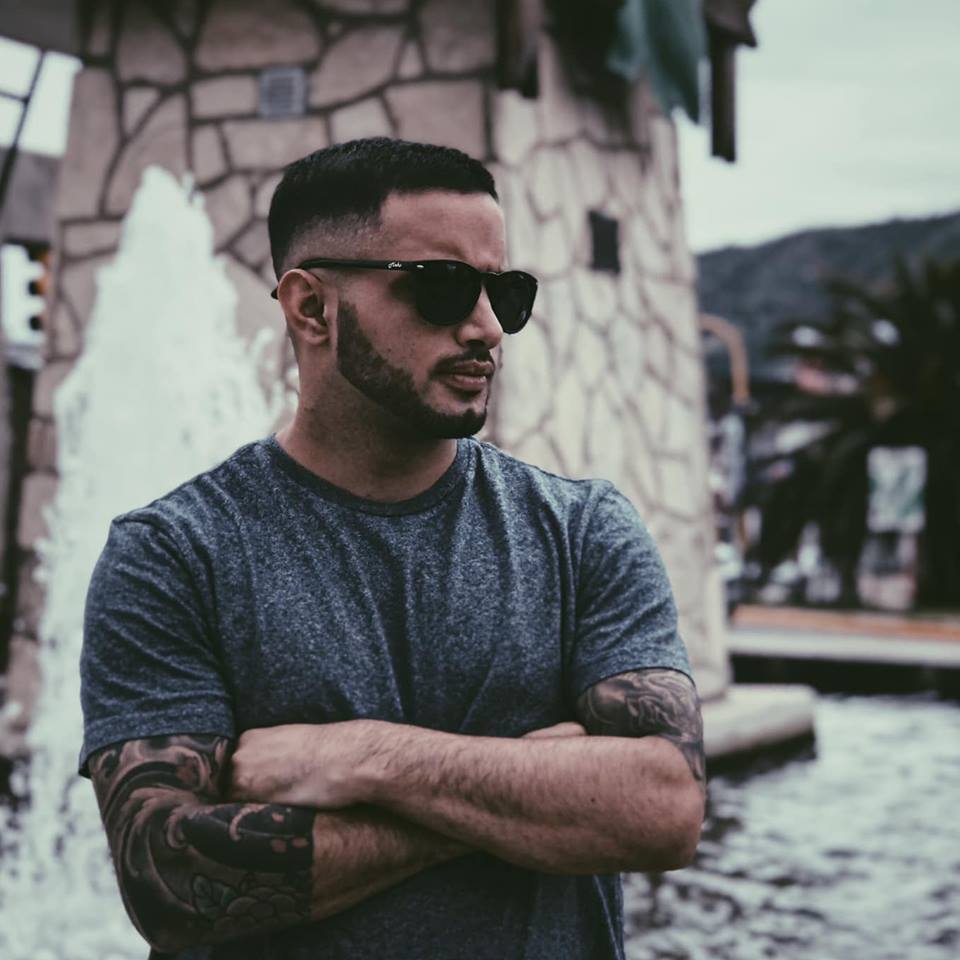 Lio Q 'After Hours' Guest DJ
This weeks Guest DJ is none other then Lio Q, Lio Q is a young producer born in Buenos Aires, Argentina, he has always been very passionate about life, and that's how he uncovered music which consequently became part of him. in 2012 he began his career as a producer and DJ, mesmerised by the sounds of house music and other sub-genres it was not long before he made his way to progressive house.
As a youthful artist, his music is characterized by intense groove and harmonies. His works have received support from Henan Cattaneo, JOOF, Rick Pier O Neill and Danilo Ercole to name a few. He promises to keep growing and contributing the best he can. We're excited to have this outstandingly talented artist performing here at Scientific Sound Asia Radio.
After Hours Tracklist 26th August 2019.
Patrize (first hour)
Phalguna Somraj - Jamais Vu 2.0 (Ivan Nikusev Inattendu Remix) [Zephyr Music Records]
Waxman (CA) - Contact (Julian Nates Remix) [3rd Avenue]
Cazap & Boskis and Niko Rizzo - Personal Space (Black 8 Remix) [Soundteller Records]
Gorkiz - Tolaria West (Original Mix) [Droid9]
Perceptual - Blackshape (Lio Q Remix) [Droid9]
Bynomic - Misunderstood Technology (Adrian Roman Remix) [Another Life Music]
Berni Turletti & Matias Chilano - Alumine (Original Mix) [Juicebox Music]
Andre Moret - Prospective (Original Mix) [Auditen Music]
FEL C - Floripa on Chaos (Andre Moret Remix) [Transensations Music]
Lio Q Guest Mix (Second Hour).
Andre Sobota - Alter Ego (Antrim Remix)
Lio Q - ID
Olivier Giacomotto - Elle (Original Mix)
Erudith - Satisfy (Original Mix)
Dhany G - Amulet (Original Mix)
Gians - The Great Escape of John and Mary (Luciano Scheffer Mix)
Ezequiel Arias - Púrpura (Original Mix)
Nicolas Leonelli & Lio Q - ID
Pedro Capelossi - Balearic Blue (Lio Q Remix)
Nosh & SJ - Ten Days (Original Mix)
Connect here:

(If the player is not working click here)
Or PC Laptop, Mac users click below.