"After Hours" host PatriZe has announced his guest for the show on Monday the 8th of February 2021 10 PM to 12 AM Indochina Time (ICT) and re-airing on Friday 10 AM to 12 PM (ICT). Scientific Sound Asia Radio is the English language radio station for Japan, Thailand, China, Malaysia, Vietnam and internationally.
Playing genres from Progressive House to Techno and other house music sub-genres, 'After Hours' every week presents the best upcoming Djs and producers on the planet. The focus of 'After Hours' is the underground sounds that are headlining in the respective scenes at present.
PatriZe (first hour) is a producer who was born and raised in Belgium, in his early teens he bought his first turntables and and over a short space of time transgressed into Trance and Techno. After a significant period of time he evolved into the more melodic and intellectual styles of Progressive House. After a prolonged period of spinning in the Belgian scene, his breakthrough came in 2010 with Pole Folder of Bedrock Records/Reworck.
At present PatriZe inhabits Thailand where he performs often and consistently produces tracks, along with his regular show on our station he performs radio shows on other stations and publishes tracks on some good labels which often trend well in Beatport charts.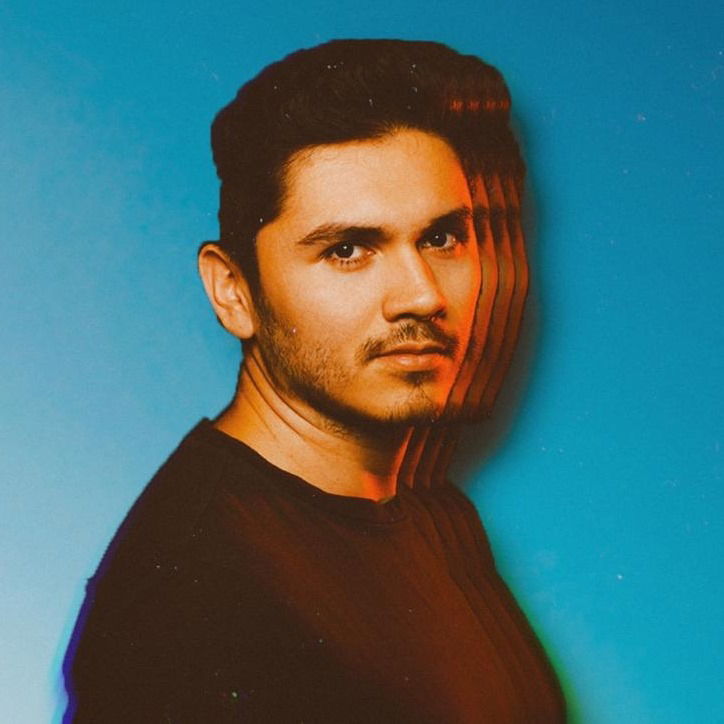 Guest DJ Juan Buitrago.
This week's guest DJ (second hour) is Juan Buitrago, Juan Buitrago is a native of Ibagué, Colombia but he currently lives in the city of Buenos Aires, Argentina. He started listening to music at a very young age and began participating in bands where he played many different instruments.
In the beginning he was mostly listening to hits from the 70s, 80s and 90s era, and additionally he had oscillations between pop, disco, progressive rock and a little electronic music. His first electronic music artists that had an impact on his life were Daft Punk and Deep Dish, however house was already in hs roots.
Later in life
he began to delve into the commercial side of electronic music, and was slowly drawn into the underground side of electronica. He transgressed to the progressive side of House being influenced by artists such as Hernán Cattaneo, Nick Warren, Guy J, and CID inc et al. His productions are a mix between a progressive house, organic and techno, with predominant melodies, atmospheres and groove.
His tracks
have received support of many different international record labels despite his short time in the game, despite this he has been able to edit and publicize his sound and style internationally. Additionally, he has received support and good feedback from a plethora of artists including Guy Mantzur, Mike Griego, Paco Osuna, Oliverio (Soundexile), Mariano Mellino, Paul Deep, Ezequiel Arias, Luciano Scheffer, amongst many others, enjoy the show.
'After Hours' episode 453 8th of February 2021.
PatriZe (first hour).
Fede Archdale - Beacon (Esteban Ikasovic Remix) [AH Digital]
Bojan B - L'Amour (Lerr Remix) [One Of A Kind]
Aroma (IND) - Elysian (Chihaka Remix) [The Purr]
VegaZ (SL) - Pharaoh (Matias Ocaño Remix) [AH Digital]
George Yammine - Atlantis (Original Mix) [White]
Mystic Mind - Del Sol (Rodrigo Lapena & Gonzalo Sacc Remix) [3rd Avenue]
Marcelo Vasami - Destiny (KYOTTO Remix) [Dopamine White]
EMPHI - Pair Of Dice (Original Mix) [Transensations Records]
Eichenbaum - Space and Time (Original Mix) [Soundteller Records]
Agustin Pietrocola - Sensations (Original Mix) [Droid9 South America]
Juan Buitrago (second hour).
Peer Kusiv - Nightdrive feat. Fynn (Rauschhaus Rimix) [Variety Music]
Nicolas Giordano & Marco Lopez - Foreplay (Matt Rowan Remix) [AH Digital]
Gaston Ponte - Last Day (Original Mix) [Asymmetric Recordings]
Daniel Gomez & Eze Colombo - Always Try To Better (Tinga Remix) [Future Avenue]
Sebastian Haas - Milton (Nicholas Van Orton Remix) [Balkan Connection]
EMPHI - Spill The Tea (Original Mix) [Transensations Records]
G Monk - Face To Face (Paul Hamilton Remix) [Freegrant Music]
Juan Buitrago, Gerardo Moro - Out of Focus [Droid9]
Juan Deminicis - Sounds of Freedom (Alex O'Rion Remix) [Proton Music]
Boulevard - Juan Buitrago, Gerardo Moro [Droid9]
Listen here.

(If the player is not working click here)
Or PC Laptop, Mac users click here.

Follow us on Mixcloud here.