"After Hours" host PatriZe has announced his guest for the show on Monday the 8th of March 2021 10 PM to 12 AM Indochina Time (ICT) and re-airing on Friday 10 AM to 12 PM (ICT). Scientific Sound Asia Radio is the English language radio station for Japan, Thailand, China, Malaysia, Vietnam and internationally.
Playing genres from Progressive House to Techno and other house music sub-genres, 'After Hours' every week presents the best upcoming Djs and producers on the planet. The focus of 'After Hours' is the underground sounds that are headlining in the respective scenes at present.
PatriZe (first hour) is a producer who was born and raised in Belgium, in his early teens he bought his first turntables and and over a short space of time transgressed into Trance and Techno. After a significant period of time he evolved into the more melodic and intellectual styles of Progressive House. After a prolonged period of spinning in the Belgian scene, his breakthrough came in 2010 with Pole Folder of Bedrock Records/Reworck.
At present PatriZe inhabits Thailand where he performs often and consistently produces tracks, along with his regular show on our station he performs radio shows on other stations and publishes tracks on some good labels which often trend well in Beatport charts.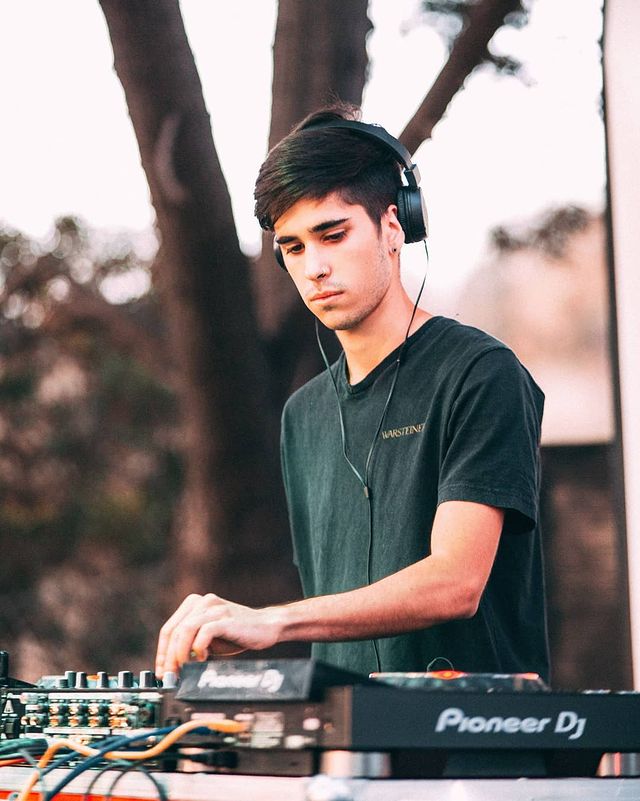 Guest DJ Jesuan M.
This week's guest DJ (second hour) is Jesuan M, Jesuan M is a DJ and producer from Viedma, Rio Negro, Argentina who is currently based in Buenos Aires. He has been into music production since he was seventeen and was trained by producer Mario Puccio.
He has released music on several key labels including Mystic Carousel Records and Estribo Records. His early influences are artists such as Guy J, Forerunners, Mir Omar, Antrim, Ezequiel Arias, Kamilo Sanclemente, and many more.
He is currently studying Musical Production, Composing and Sound Engineering in a college in La Plata and hopes his further education will strengthen his production abilities and make his music shine. He recently released an EP on AH Digital entitled 'A Trip to Tel Aviv' and hopes to continue on his musical journey, enjoy the show.
'After Hours' episode 457 8th of March 2021.
PatriZe (first hour).
Nicolas Benedetti - Purple Hills (Gerardo Moro Remix) [AH Digital]
Andrés Moris - Moon Sight (Original Mix) [3rd Avenue]
Michael A - Sub Station (Original Mix) [Genesis Music]
Andrés Moris, AltSenses - Mystic Thoughts (Original Mix) [Balkan Connection SA]
Gaston Sosa - To Be Honest (Mauro Aguirre Remix) [One Of A Kind]
EMPHI - Combat (Original Mix) [One Of A Kind]
Hicky & Kalo - Eyes of Truth (Original Mix) [Replug]
D.J. MacIntyre & Juan Ibanez - Haumea (Andre Moret 'Night' Remix) [Clubsonica Records]
Gøvinda - Novena (Michael A Remix) [Just Movement]
Michael A - Elysium (Original Mix) [Genesis Music]
Jesuan M (second hour).
Matias Fittipaldi - Alas [Souksonic]
Chappano - Mendoza [Hoomidaas]
Sunburstz - Purge [3rd Avenue]
Andrés Moris - Above The Sky (Original Mix) [Droid9Limited]
Dmitry Molosh - Frame (Original Mix) [Deepwibe Underground]
Pedro Belardo - ID
Michael A - Obsession (Original Mix) [Proton Music]
Berni Turletti & Greenage - Akasha [Hope Recordings]
Dysco - Ramla Nights (Fabri Lopez Remix) [SLC-6 Music]
Juan Buitrago & Gerardo Moro - Boulevard [Droid9]
Listen here.

(If the player is not working click here)
Or PC Laptop, Mac users click here.

Follow us on Mixcloud here.