"After Hours" hosted by PatriZe has announced its guest DJ and play lists (see Below) for their show on Monday the 24th of February 2020 10 PM to 12 AM Indochina Time (ICT) and re-airing on Friday 10 AM to 12 PM (ICT). The show will be on Scientific Sound Asia Radio, the English language radio station for Japan, Thailand, China, Malaysia and the rest of South East Asia.
Playing genres from Progressive House to Techno and other house music sub-genres, 'After Hours' presents you the best tracks from a collection of the foremost DJ/producers and rising Disc Jockeys on this planet. It's all about the music, it's all about the sound and it's all underground!
PatriZe (first hour) is a producer hailing from Belgium, in his early teens he bought his first turntables and and rapidly eveolved into the harder side of Trance and Techno. Over the years, his love grew into the melodic and intelligent styles of Progressive House. After years of playing throughout the Belgian scene, his breakthrough came in 2010 with Pole Folder of Bedrock Records/Reworck.
Nowadays PatriZe resides in Thailand where he performs regular nights and carries on producing, he performs radio shows on a number of stations and releases tracks on a good few labels, which tend to trend well in the Beatport charts.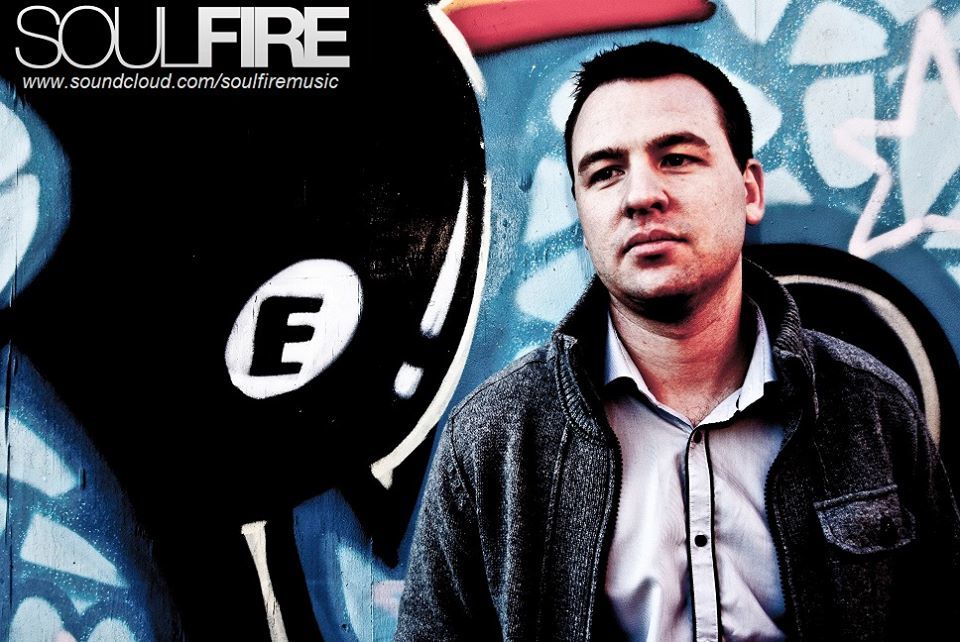 Guest DJ (second hour) Soulfire.
This weeks guest DJ (second hour) is Soulfire, Since 2003, the Liverpool-born producer has been on a steep upward trajectory and has over the years worked alongside some of the world's most respected producers. Initial success came along after he remixed tracks by bands such as Depeche Mode, New Order and Fleetwood Mac.
Radio plays on some of the UK's biggest dance radio stations soon followed, especially with strong support from local Liverpool stations. National DJ support was also strong, giving him a profile outside of his home city for the very first time.
Since then, he has stepped up his musical production output, providing tracks and remixes for a variety of labels such as Stripped, Lowbit, Elliptical Sun, Sound Avenue and including his very own imprint Soulfire Downloads. Soulfire Downloads has been a runaway success since launching in 2006.
The label's releases, which have boasted hard-hitting remixes from the likes of Hernan Cattaneo, Stan Kolev, Soundexile, Spirit Catcher, Jet Project, Juan Deminicis, Deepfunk and Marcelo Vasami have been supported by many of the world's leading DJs including Sasha, John Digweed, Pryda, Paul Oakenfold, Pete Tong, Dave Seaman, Roger Sanchez and many others, hope you enjoy the show!
After Hours 403 Tracklist 24th of February 2020.
PatriZe: (First hour)
Sumo - La Gota En El Ojo (Nicolas Baschiera Reinterpretation) [Nube Music Records]
Sia - Drink To Get Drunk (Li-Polymer Unofficial Remix) [White]
MMM - Enter The Club (Alex Efe & Diego Berrondo Bootleg Mix) [White]
Kamilo Sanclemente - Yavin (Original Mix) [Univack Records]
Bynomic - Space Diamond (Mariano Favre Remix) [3rd Avenue]
Michael A - Nothern (Original Mix) [Genesis Music]
Sonic Element - Vulnerable (Sebastian Sellares Remix) [White]
Ziger - Domestic (Alex O'Rion Version 2) [ICONYC]
Cid Inc. - Turning Pages (Alex O'Rion Marathon Edit) [Replug]
Soulfire: (second hour).
GMJ - Another Life (Original Mix) [Proton]
Bautista Toniolo - Dorne (Original Mix) [3rd Avenue]
Tali Muss - Derbeder (Original Mix) [Lowbit]
Steve Bug & Tim Engelhardt - Eyes of the Python (Original Mix) [Last Night On Earth]
Vanyano - Valhalla (Bynomic Remix) [3rd Avenue]
Stiven Rivic, Michael & Levan - Adrenaline (Andy King Remix) [Stripped]
Acumen & Monastetiq - R.O.D (Hernan Cattaneo & Lonya Remix) [Selador]
Quivver - Moshed (Original Mix) [Controlled Substance]
FC Kahuna - Hayling (John Digweed & Nick Muir Remix) [Subtract]
Connect here:

(If the player is not working click here)
Or PC Laptop, Mac users click below.