Mexican DJ and Producer Muuk' has published the playlist for his fourth show. Scientific Sound Asia is the underground radio station for Japan, China, Vietnam, Malaysia and the rest of the Asian region and Internationally with a global following.
Muuk' is a Mexican DJ and Producer hailing from Mexico City where he currently resides, his journey as a DJ and producer started in 2014. Muuk enrolled in the Monnrom Academy where he studied music production and used Vinyl and electronic DJ equipment and software graduating in 2014.
After his introduction and mastery of the necessary production skills, he embarked on releases being signed by labels such as PL7, Traum Techno, and Twisted Freud amongst others. This introduction to the contractual side of the music business made him start up his label Mechanic and Tropic based in Mexico City.
He plays regular events in his home city and has also had the opportunity to play at festivals across Mexico including the Mexican Yolotl festival. This has allowed him to perform in other countries in the region such as Costa Rica in 2018 at the Paradise VIP club, Muuk's music has reached the seventh position in the Traxsource top 100 and he hopes to keep building on his initial successes.
Listen live this Friday 6th of August 2021 12 AM to 2 AM Indochina Time (ICT) and Monday 12PM to 2 PM (ICT).
Muuk' guest show episode 04 6th August 2021.
KAS:ST - Our Last Dance (Original Mix)
High On Mars - The Seventh World (Messier Remix)
Esoteric Circle - Brilliant Garden (Original Mix)
Thomas Gandey, Ubbah, Brigado Crew - Find You (Original Mix)
Tamer Fouda - Forever (Original Mix)
Space Motion - Cliche (Original Mix)
Marsh - Healer (Guy J Extended Mix)
Shamans - Ares (Original Mix)
Sascha Braemer - Goiya (Original Mix)
Axel Zambrano - Enveloping (Original Mix)
Cipy - Alberta (Original Mix)
Kalmer - Entrance (Original Mix)
Kobbaia - Lunar Phases (Original Mix)
Marc Holstege - Boy in the Garden (Moonwalk Remix)
Men In Deck - Let It Happen
Space Food - System (Original Mix)
WO-CORE - Sonic (Original Mix)
Fideles - Wave Rider
ANMA - Stellar (Original Mix)
Glowal - Roda Feat. Simon Batten (Sweet Mix)
Suit 9, D-Lonic - Antares (Original Mix)
Ubbah, Brigado - Too Late Feat. Winnick (Damon Jee Remix)
Spalamp - Explore (Original Mix)
Alberth, Senses Of Mind - Amethist (Original Mix)
Listen here.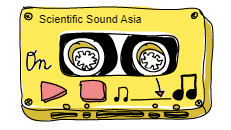 (If the player is not working click here)
Or PC Laptop, Mac users click here.

Follow us on Mixcloud here.