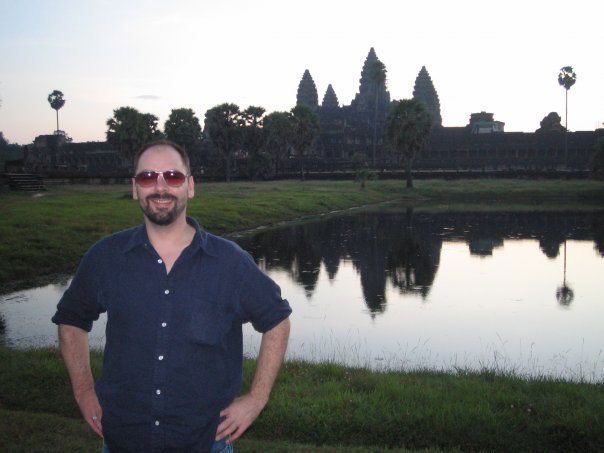 By Peter Cornish senior journalist.
I Love Reggay, an All-Star selection of Boss Sounds from Randy's Records.
For those of us who revel in the rudeboy riddims of early reggae, there's a treat in store with the release of Randy's Records Boss Sounds I Love Reggay, released in shops and digital platforms in mid-February.
Hark it from the top to the very last drop!
But more than a collection of sizzling early reggae tracks, there's a story behind this evocative release, and it's one that ought be shared, so that man dem yoot knows the history behind the music of their elders. This retrospective anthology beautifully captures the effervescence of early Jamaican reggae and tells the musical tale of many who were part of the genre's Golden Era.
History in the Telling.
The lionised Randy's Records started life in the late 1950s as a record store set up in a former ice-cream parlour at number 17 North Parade in Kingston, Jamaica, selling excess and replaced records collected from jukeboxes around the island. The man who put the plan together was Vincent 'Randy' Chin who together with his wife Pat, launched VP Records in Queens, New York in the late 1970s. VP would become arguably THE leading independent Caribbean-owned record label, known for releasing seminal music by some of the most notable artists in reggae, dancehall and soca.
Randy's soon became the 'you name it, we have it' record store at the centre of the musical zeitgeist that swept through Jamaica in the 60s - a waterhole for reggae's first musicians and the elder statesmen who laid down their inspirational riffs and rhythms. With a steady stream of budding musical talents passing through the store, Vincent built a recording studio above his shop and started to produce recordings. Many of these records showcased the musical changes that were happening in Jamaica at the time and would become known as Boss Sounds.
Legends in the Making.
This uber-collectable, must-have album celebrates the very best of these early reggae recordings. As Jamaica's musical inaugurations travelled from rudie blues to ska, then rocksteady, the tempo-ed bass slowly morphed into reggae's instrumental downbeat that provided balance to the offbeat rhythm section embodied in previous incarnations. With 17 of the 27 tracks making their debut on CD, the album contains tunes by artists who would later become a legendary inspiration for future generations. Pull up my selecta!
An All-Star Selection.
Of course, we are treated to a blistering assembly from Vincent's house band, Randy's All-Stars, boasting fabled members such as Wailers bassist Aston 'Familyman' Barrett, drummer Sly Dunbar and keyboard player Augusto Pablo. Featured on 11 of the album's tracks, including 2 with Jamaican DJ Count Matchuki, expect tunes that don't crowd the music but keep the beat, and the feet, skanking. Dixie, Waterfall, War, Pepper Pot and Blue Danube Waltz all make an appearance, illustrating this band's versatility and the transitional influences of the time perfectly.
The unmistakable, richly rhythmic sounds of The Gaylads, fronted by Vincent's fellow producer Harris Lloyd 'Bibby' Seaton, make an expected appearance. Tunes such as 'The Same Thing', 'Sock It To Me', 'Weh She Do Now' and the epic 'I Love Reggae', from which the album may or may not take its title, provide an easy listenin', guitar pickin', string strummin' interlude between some of the album's more vivacious tracks.
This is one for the Collection.
The manifold medley of additional tracks includes Nora Dean's beautifully melodic 'Me Want Man', Winston Samuels' bouncing 'Lick It Back' and 'A Lover's Quest', Joe White's soulful 'If I Needed Someone' and 'Someone To Love', Tommy McCook's 'Rocking Chariot', and The Lyrics with 'Hold On Girl' and "Who Cause It.' Many of these seminal tracks appear on CD for the first time, making this album a one of a kind collectors' edition, parading artists and their music at the evolutionary cusp of reggae in the late 60s. A must-have for lovers of reggae in its many forms.