Anonymous Z has announced the guest DJ Deico and playlists for his show this Sunday the 19th of July 4 to 6 PM Indochina Time (ICT) and repeating Thursday 4 to 6 AM (ICT). Scientific Sound Asia Radio is the local and expatriate online radio station for India, Vietnam, The Philippines, South Korea and the rest of the Asian region.
Anonymous Z (first hour) is mostly famous in Saigon, Vietnam for being the founder of Mad Circus Epic parties. Organiser of mayhem to the core, he founded the 1st underground DJ community of Bahrain, Glassroom. Leading this group of misfits from various origins, he organised parties and after parties legal or not which are remembered as legendary by local nightlife.
His motto then was "They tried to bury us, but they forgot we were seeds". Joining the Banana Hustle crew in their punchy tropical frenzy, he participated to develop their unique vibe. Originally a Techno head, he receives a taste for digging unique tracks may it be Afro, House, Disco or Funk.
He complements the whole with his special selection of hand picked Techno or most recent Indie Dance. His strong abilities as a selecta opened him the doors of top underground venues: Arcan, The Lighthouse, Broma & Vitamin D after parties. His non linear sets are most often improvised, driven by the dance floor and over a variety of a music styles with tense and groovy basslines and epic storytelling melodies always playful with the emotions.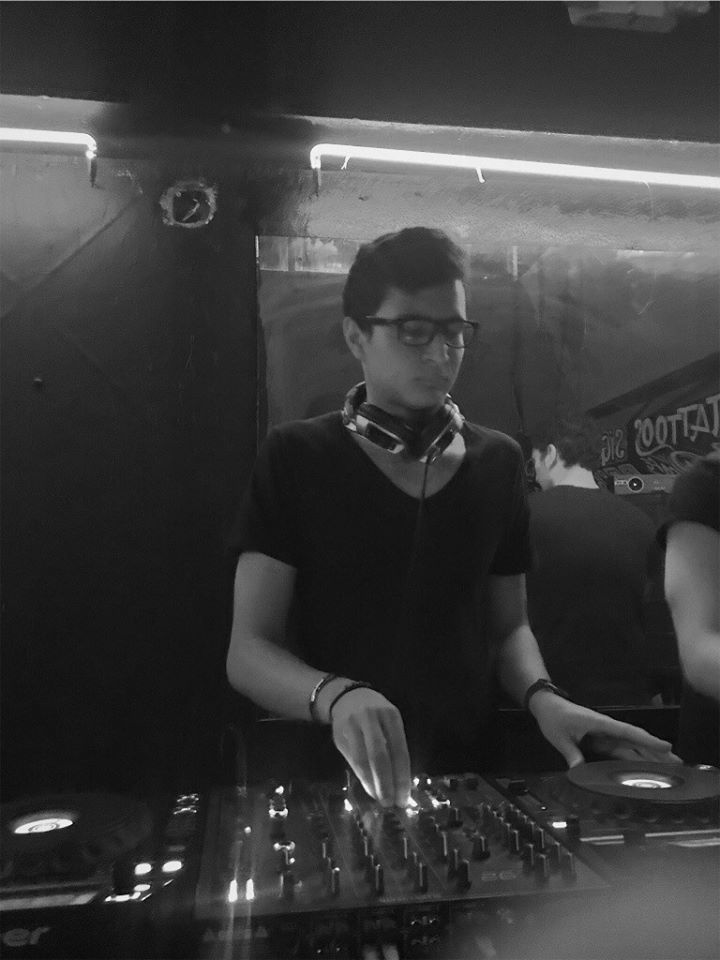 Guest DJ DEico a.k.a Solomon Bosk.
This weeks guest DJ through his collaboration with the Lab Sessions, Anonymous Z discovered another talent. Deico, also known as Solomon Bosk, is the Co-founder and Resident of 𝔸𝕂𝔸 (aka.000.co).
This is a new alias for a new artistic project oriented towards a more melodic and softer approach oriented towards the dance floor. In this set, he is aiming to get the audience to discover another side of Deico.
He starts off with some classic disco vibe, slowly getting toward more electro sounds and some breakbeat to release the tension. The whole is finishing up with the fine sound of one true classic.
Anonymous Z prepares your ears with an hour of a rather low tempo electro influenced by disco and the usual darker part of the synthesizers, enjoy the show.
Not So Anonymous episode 12.
Anonymous Z (first hour).
Tulioxi - Tom Tom Collins (Original Mix)
DJ Pierre & Mickey Oliver - I can't stop For you (Bad Barbie VS . EVil Smartie Remix)
Que SAkomoto & NT - Lalo (Original Mix)
Kim & Buran - Delayed Flight (Limpopo Remix)
Bohannon - Bohannon Disco Symphony (Single Version)
Zombies in Miami - DAnce of Gopis (Original Mix)
Zero Call - Stellar Wind (Arkademode Remix)
Alejandro Molinari - Sunrise Blow (Original Mix)
Cornelius Doctor & Tushen Rai - Black Gold (Original Mix)
DEICO (second hour).
Klapto - Mister Game (Adam Tyrell remix)
Johannes Albert - Wing House (Shan Remix)
Dead or Alive - You Spin me around (Like a Record Remix)
New Order - Blue Monday (Original Mix)
Alden Tyrell - Rendez Vous at Rimini (Original Mix)
Alex Metric - Prophecies (Original Mix)
Computer Rockers - Computer Interface (USB 2.0)
Norwell - Secret Transmission (Solid Blake Remix)
Soho Jo - I Like Synthesizers (Original Mix)
Mall Grab - Looking for Trouble (Original Mix)
Chris Shape - Dig The Bottom (Original Mix)
Viktor Kalima - Zero to One (Original Mix)
Locked Club - WC (Original Mix)
Listen here:

(If the player is not working click here)
Or PC Laptop, Mac users click here.

Follow us on Mixcloud here.