Secret Underground have announced the track-list and guest DJs for their show this Saturday the 25th of July 4 to 6 PM Indochina Time (ICT) and repeating Wednesday 4 to 6 AM (ICT). Scientific Sound Asia Radio is the upfront Underground Radio station for China, Vietnam, India, Malaysia and the rest of the Asian Region.
Secret Underground is a Record label and and event management company originating from Sri Lanka. Sri Lanka is a small island located in the Indian Ocean and it's among the largest crowd bases for the genre of Progressive house and underground music in general.
This originated the vision of the Secret underground as to unite people all around the world through the harmonies of music. The founder member Pasindu Dilhara started the Secret underground as a Facebook page to share electronic music related posts and eventually it ended up being a Mixcloud podcast and a record label to help DJs in Sri Lanka.
The early Rave scene in Sri Lanka took music taste to a whole other level so this crew always manages to give it's listeners an ear orgasm. Currently Secret underground promotes secret underground events in Sri Lanka while managing the podcast with the combination of Scientific Sounds Asia Radio.
Secret underground crew is planning ahead to build up the Secret Underground brand internationally to build up a connection between artists and music enthusiasts to shine up the Underground Dance Music.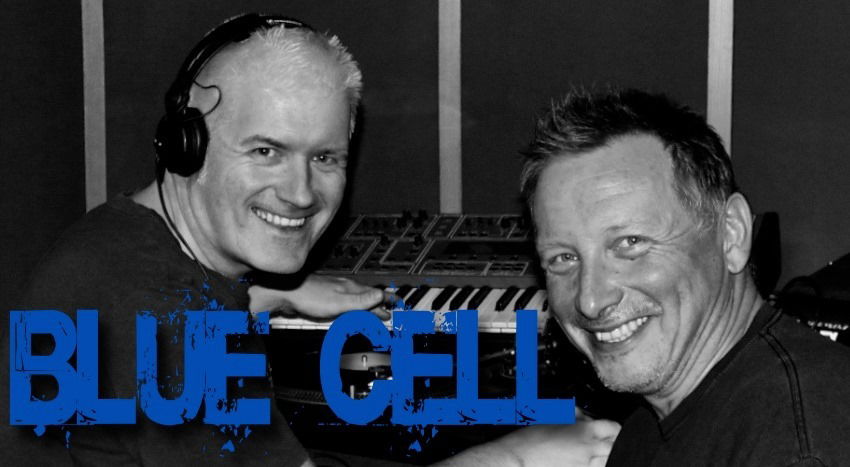 Guest DJ Duo Blue Cell.
This weeks guest DJs are none other then the critically acclaimed Blue Cell, Blue cell is a Production and DJ Duo comprised of the unique pairing of Joachim Broeckers and Nicolas Albrecht who both hail from Germany. Blue Cell is well into almost 15 years as a production duo and have a host of releases and remixes on various labels, Blue Cell is completely Progressive in their style of production and in their culture.
Both artists love epic and powerful keynotes with a rhythmic beat and Basslines and have adhered this concept with their flurry of releases over the years. Blue Cell favour weaving melancholic and soulful melodies into their arrangements and this has lead them in a varied way into a break that can often sound surprisingly different in the drop.
In this show the pair aim to demonstrate their style and trademark sound with a selection of tracks that epitomise their releases and rhythmically enamoured remixes, enjoy the show!
Secret Underground 11 with Blue Cell 25th of July 2020.
Alex Breitling - Makasi (David Mayer Remix)
Erdi Irmak - Slow Motion Town (Original Mix)
Rob Hilgen & JP Velardi - Guitar Trip (Blue Cell Remix)
Forgotten Notes - Hanala (Original Mix)
D. Jameson - Voyager (Sapienta Remix)
Nick Kaniak - Llegamos (Funkstate Remix)
Blue Cell - Depeche Me ( Original Mix )
Feri - Odd Speech ( Blue Cell Remix )
GMJ & Matter - Gauntlet (Alex O'Rion Remix)
Amantea - Quadrum (Original Mix)
GIGEE - Last Journey to Valhalla (Original Mix)
Blue Cell - Wellengang ( Original Mix )
Dimuth K & Shannon Davin - Horus (Subandrio Remix)
Yeah But No - Run Run Run (Adam Port Remix)
Blue Cell - Die Muschelbank ( Original Mix)
Ben Böhmer - Lost in Mind ( Volen Sentir Extendet Vision)
Ormatie - Taifun (Silinder Remix)
Erdi Irmak - Daisy (Original Mix)
Luka Sambe - Immense (Original Mix)
Listen here:

(If the player is not working click here)
Or PC Laptop, Mac users click here.

Follow us on Mixcloud here.