Gerard has announced the guest DJ Andy Pitcher for his show 'The Hit List' 64 on our Radio Station this Tuesday the 23rd of March 2021 at 10 PM to 12 AM Indochina Time (ICT) and repeating Saturday 10 AM to 12 PM (ICT), the underground Radio Station for Japan, Indonesia, Malaysia, Vietnam and globally.
Gerard is a Deep House, Deep Tech, Tech House and Techno producer and DJ from Angeles city in the United States with a deep passion for electronic music and has an proven method of creating it. He is a promising global talent who wants to be a key player in the future of House, broadening its culture and multiplying its catch with his style of play and production.
Gerard has recently returned to Florida, U.S.A after a period in South East Asia and works with our DJ agency Scientific Sound Asia. He is also Nu Disco manager for Brasbeat, Latin America's first and only digital source for electronic music and hosts a regular podcast/mix show featuring his charted music for each month.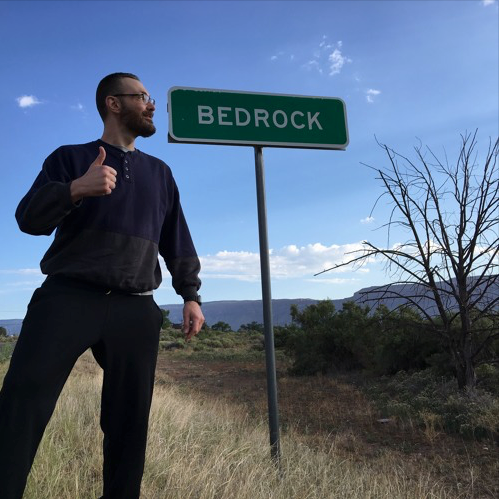 Guest DJ Andy Pitcher.
This episodes guest DJ is Andy Pitcher, Andy Pitcher grew up in upstate, New York, and has resided outside of Denver, Colorado in the U.S.A since 1999. Andy has been djing for the better part of 22 years and in 2009 Andy had the pleasure to open to for AudioFly at Denver's renowned Beta night-club.
He has been a stalwart of Denver's rave scene since he first re-located 22 years ago playing at all the Underground events across the city and beyond being a regular at the renowned Beta Lounge as well. He was a founding member of Denver's P.U.N.C.H.I.S crew creating events and inspiring them to start a record label.
in 2005 he released his first tracks on Dynamite Productions and had a total of 9 releases to which he had a good reception. He is a longtime Deejay enthusiast that is known to have a smooth mixing style, distinctive bass drops and changes while seamlessly gluing genres together ranging from Electronica, Deep House, Organic House, Afro House, Progressive House, and Melodic House & Techno.
His sets will take you on a journey that start out mellow and build up with energetic emotion with sprinkles of spatial bliss and spacey elements throughout the musical voyage, enjoy the show.
'The Hit List' episode 64 23rd of March 2021.
Nicolas Jaar - Telas (Original Mix)
AVEM - Late Night (Original Mix)
Mahonie - Garda (Original Mix)
Navaa - Dream of You (Original Mix)
Renga Weh - Back and Forth (Original Mix)
Albe PT - Mystic (MockBeat Remix)
Ercos Blanka - Kafka (LADS Remix)
Gunjah, Nicone - Wolfgang (Original Mix)
Rey & Kjavik - Calido (Original Mix)
Ewan Rill - Jungle Break (Original Mix)
Jose Noventa, VANDER (DR) - Groove in Control (Britta Arnold Remix)
Amand - Everlast (Original Mix)
Cuneyt Cilingiroglu - Kehar (Valeron Remix)
Clay Smith - Shadow Walker (Original Mix)
DJ Glen, Korvo - Universe (Original Mix)
Uone, Out of Sorts, John Parkinson - Pass Not Forgotten (Original Mix)
Theydream - Equilibrium (Moritz Hofbauer Remix)
Choopie, Golan Zocher - Mantaraya (Original Mix)
REFFEL - Long Way Back (Original Mix)
Ilu & Aaye - Argentum (Nhii Remix)
Phonic Youth, Haddadi Von Engst - I Was Blind Feat. Phonic Youth (Rodriguez Jr. Remix)
Deeparture (NL) - True North (Original Mix)
ROWA, Sanoi - The Lights (Original Mix)
Doppel - Circulate (Cliff De Zoete Remix)
Tinlicker - When The Light Fades (Tom Zeta Remix)
U S H N U - Where Are Your Heroes (Original Mix)
Listen here.

(If the player is not working click here)
Or PC Laptop, Mac users click here.

Follow us on Mixcloud here.