"After Hours" host PatriZe has announced his guest for the show on Monday the 30th of November 2020 10 PM to 12 AM Indochina Time (ICT) and re-airing on Friday 10 AM to 12 PM (ICT). The show will be on Scientific Sound Asia Radio, the English language radio station for India, Thailand, China, Malaysia, Vietnam and Asia.
Playing genres from Progressive House to Techno and other house music sub-genres, 'After Hours' every week presents the best upcoming Djs and producers on the planet. The focus of 'After Hours' is the underground sounds that are headlining in the respective scenes at present.
At present PatriZe inhabits Thailand where he performs often and consistently produces tracks, along with his regular show on our station he performs radio shows on other stations and publishes tracks on some good labels which often trend well in Beatport charts.
PatriZe (first hour) is a producer who was born and raised in Belgium, in his early teens he bought his first turntables and and over a short space of time transgressed into Trance and Techno. After a significant period of time he evolved into the more melodic and intellectual styles of Progressive House. After a prolonged period of spinning in the Belgian scene, his breakthrough came in 2010 with Pole Folder of Bedrock Records/Reworck.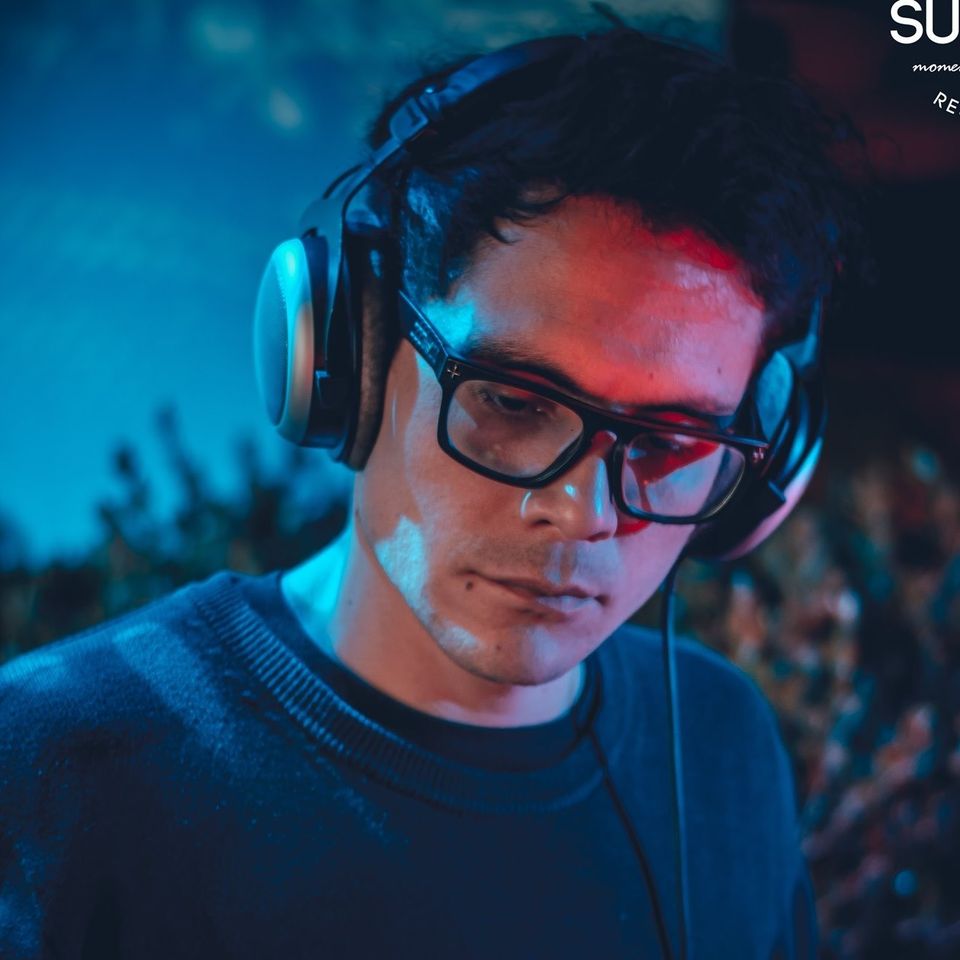 Guest DJ Carl OS.
This week's guest DJ is Carl OS, Carl OS real name Carlos Schiavi is an Argentinian DJ, producer and sound engineer hailing from the small city of Apóstoles, Misiones Province, Argentina. His inception in electronic music dates back to 2009 when he began his studies at Orbital Academy for DJs and Producers in the Córdoba province capital of the same name Córdoba.
Having a deep passion about Melodic, Groovy and progressive sounds, he began to further his studies of sound engineering at The Metro, School of Design and Communication, where he set off on a journey of no return into the world of sound engineering. As an artist he likes to experiment with different sounds and cultures thus increasing his skills as a Sound Engineer and enlightening himself with the introduction of new culture and sound.
His most influential artists in his production style and arrangement are artists such as Hernan Cattaneo, D-Nox & Beckers, Nick Warren, John Digweed, Sebastien Leger, FunkState and many more; having Progressive as a flag and style but with a strong load of minimalist grooves that make their music a volatile mix for any time. He is now entering a new stage of production with the support of labels such as Clinique Records and 3xA Music, and has a future full of expectations, enjoy the show!
After Hours 443 Tracklist 30th of November 2020.
PatriZe (first hour).
Rob Hilgen & JP Velardi - Guitar Trip (Jonnas B Remix) [Massive Harmony Records]
Kay-D - Space Donuts (Oliver & Tom Remix) [PHW Elements]
Echo Babylon - Hymn for the Weeping (Dany DZ Remix) [Future Avenue]
Michael A - Orbis (Original Mix) [Genesis Music]
Travis Jesse - Earthrise (Original Mix) [3rd Avenue]
Travis Jesse - Horizon Here (Original Mix) [3rd Avenue]
NAHS, Polo (AR) - Look for a Reason (Lucas Rossi Remix) [Balkan Connection SA]
Kabi (AR) - Open Road (Oliver & Tom Remix) [Clubsonica Records]
Dmitry Molosh & Nōpi - Consciousness Switch (Original Mix) [Replug Music]
Carl OS: (second hour).
Funkstate - Untimed Souls (Original Mix) [Buddhabrot Music]
Simon Doty - Open Air (Extended Mix) [Anjunadeep]
Ezequiel Arias - Amnesia (Original Mix) [Sudbeat Music]
Sascha Bremer - Vyolence (Original Mix) [Sincopat]
Juan Pablo Torres - Jara [Particles]
Strinner - Oblivion (Original Mix) [Steyoyoke]
Ewan Rill - My Way [PHW Elements]
Golan Zocher - Wonder Way (Kamilo Sanclemente Remix) [onedotsixtwo]
Sam Hopgood - Spectre [Perspectives Digital]
Innarius - Indefinite [Monkey Project]
Listen here:

(If the player is not working click here)
Or PC Laptop, Mac users click here.

Follow us on Mixcloud here.