"After Hours" hosted by PatriZe has announced its guest DJ and play lists (see Below) for their show on Monday the 9th of March 2020 10 PM to 12 AM Indochina Time (ICT) and re-airing on Friday 10 AM to 12 PM (ICT). The show will be on Scientific Sound Asia Radio, the English language radio station for Japan, Thailand, China, Malaysia and the rest of Asia.
Playing genres from Progressive House to Techno and other house music sub-genres, 'After Hours' presents you the best tracks from a collection of the foremost DJ/producers and rising Disc Jockeys on this planet. It's all about the music, it's all about the sound and it's all underground!
PatriZe (first hour) is a producer hailing from Belgium, in his early teens he bought his first turntables and and rapidly evolved into the harder side of Trance and Techno. Over the years, his love grew into the melodic and intelligent styles of Progressive House. After years of playing throughout the Belgian scene, his breakthrough came in 2010 with Pole Folder of Bedrock Records/Reworck.
Nowadays PatriZe resides in Thailand where he performs regular nights and carries on producing, he performs radio shows on a number of stations and releases tracks on a good few labels, which tend to trend well in the Beatport charts.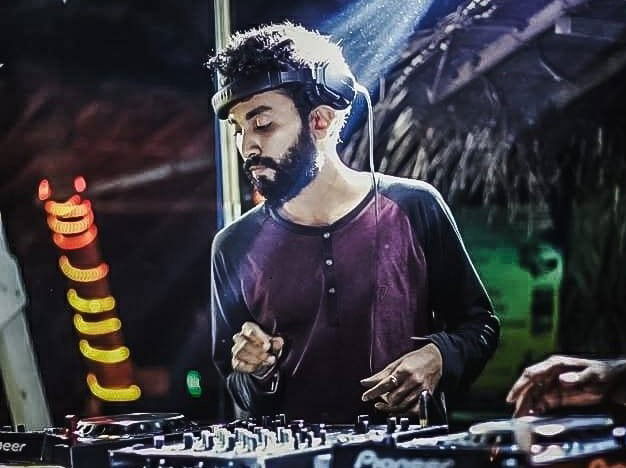 Guest DJ Storyteller (second hour) performing.
This weeks guest DJ (second hour) is Storyteller, a true soul on the rise, Storyteller has been in the landscape shaping and projecting his deep understanding of the progressive genre through his deep rooted mixes to his ascensions in sound.
From weaving tales of sonic journey, his sonic foundry never misses a mood in the mix either a moment to remember or a moment to inspire. His sets are deeply routed, from sensing the vibe to creating the podcasts that leave a lasting impression of memory.
His style of play spans orthodox to psy, ambient, downtempo to progressive , a seamless transition of the needle of good taste within the soundscape, enjoy the show!
After Hours 405 Tracklist 9th of March 2020.
PatriZe: (first hour).
Brian Muszkat - Forgotten (Dr B Remix) [Massive Harmony Records]
Geronimo Eguiguren - Lesath (Ge Bruny Remix) [Electronic Tree]
NAHS - Birds in Mount Zion (Fabri Lopez Remix) [Soundteller Records]
Ivanshee - Jollier (Jonnas B Remix) [Balkan Connection]
After Burn & Aman Anand - Move Me (Dhany G Remix) [One Of A Kind]
ALURIA - Imagination 101 (Sam Scheme Remix) [BOX4JOY]
Nikko Mavridis - A New Dawn (Cryptic Realms Remix) [BC2 Records]
Andre Moret - Reflected Shadow (Original Mix) [Clubsonica Records]
STEREO MUNK - Octavia (Da Luka Remix) [Big Bells Records]
DJ Paul (AR) - Nidavellir (NOIYSE PROJECT Remix) [Balkan Connection SA]
Storyteller: (second hour).
JFR - Beautiful Loneliness (Jonnas B Remix)
Tripswitch - Box Fresh (Emi Galvan Remix)
Nobilis - Magma (Analog Jungs Remix)
Bojan B - Monsoon Original Mix
NOIYSE PROJECT - Black Is You (Original Mix)
Pedro Capelossi, NOIYSE PROJECT - Phoenix Symphony (Gabriel Amato Remix)
Rodskeez Mars Monero - Flesh of the Vulture ( Mariano Favre Remix)
Stereo Underground Sealine - Flashes (Rafael Cerato Extended Remix)
Kenshi Kamaro Bynomic - Space Flower (CJ Art Remix)
Connect here:

(If the player is not working click here)
Or PC Laptop, Mac users click below.