The Lab Sessions have announced the guest DJs Ash and Andhi Rivas (playlists below) for 'Assemble' 26. Scientific Sound Asia is the Expatriate and local underground radio station for the Asian region and internationally.
The Lab Sessions (TLS) is an artistic electronic music collective from Bogotá, Colombia that are step by step forging an alliance through its showcases and big events a representative image portraying the Colombian underground electronic music scene. At the same time, TLS offers to its public following conformed by locals and tourists of several other nationalities an artistic product of first quality demonstrating that good music not only comes from the expert hands of artists trained abroad but also is played and produced by national artists with a huge potential.
TLS has been doing events across South America since 2016, performing its shows in the most amazing venues and clubs such as Octava, Klan 31, Teatron, KAPUTT, Vagabond, Bud-X Colombia, Top Secret Medellín, Armando Records, Céntrico, Mambo Alive, Sutton, Montibus Fest, Bassline events, TLS Parties, Eurotechno, Madame Garden (Cali), La Fabryka (Cali), Victoria, Masha, Vlak, Lede Club and more recently at Groove and Dirty Sanchez in Quito (Ecuador).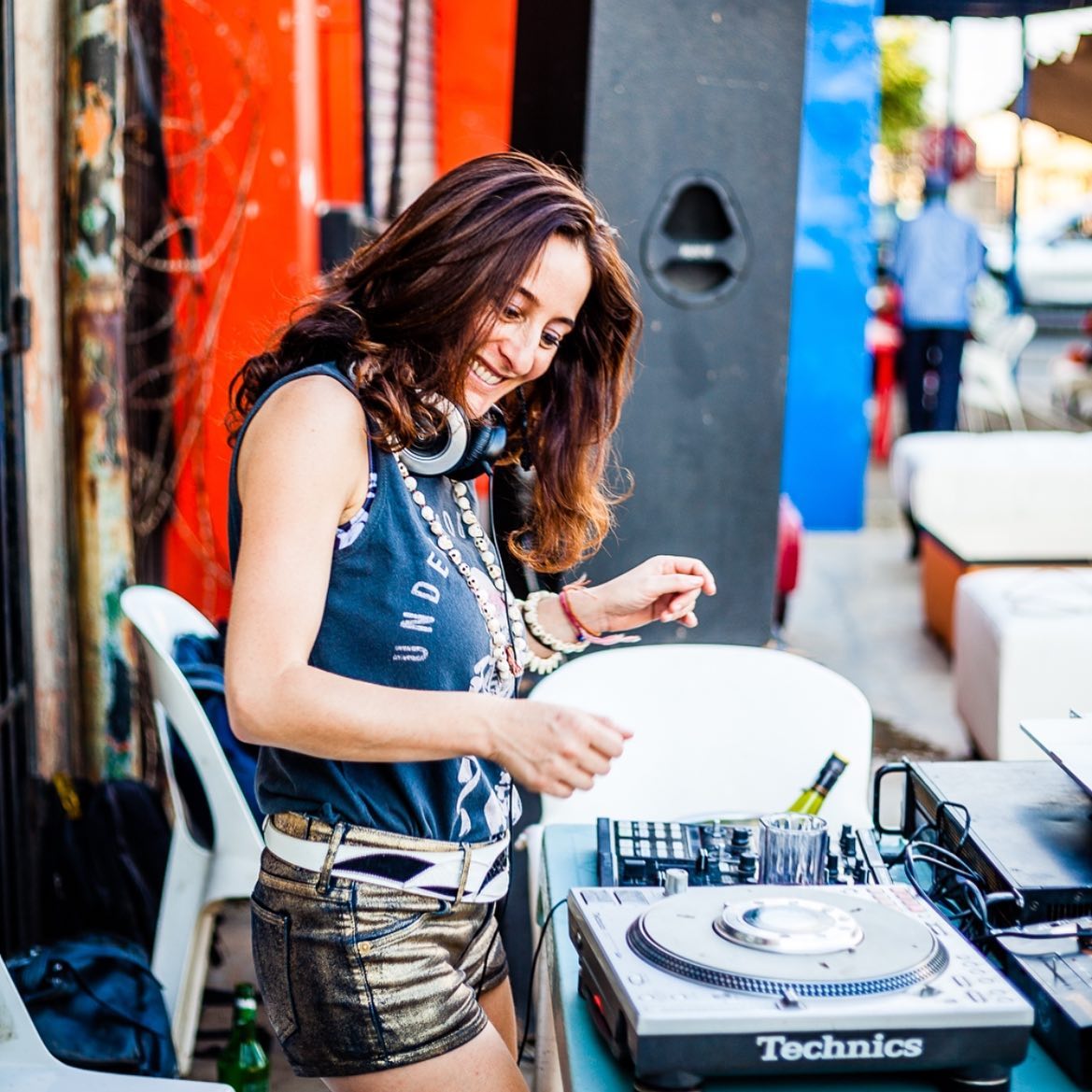 Guest DJ Ash (first hour).
This week's first guest DJ is Ash, Ash has been in the electronic music scene in South Africa almost since it's inception and keeps her finger on the pulse of the constantly evolving industry. Her musical taste is both refined and eclectic and her sounds are accessible and adaptable to a vast range of musical tastes.
She plays a mixture of old and new school beats with from jazzy, funky, lyrical, uplifting and melodic baselines spanning across the genres of Disco, Deep House, Afro House, Funky House, Indie, Tech House, Melodic House and Techno, in this mix she will be playing a multi genre selection of dreamy and lyrical beats.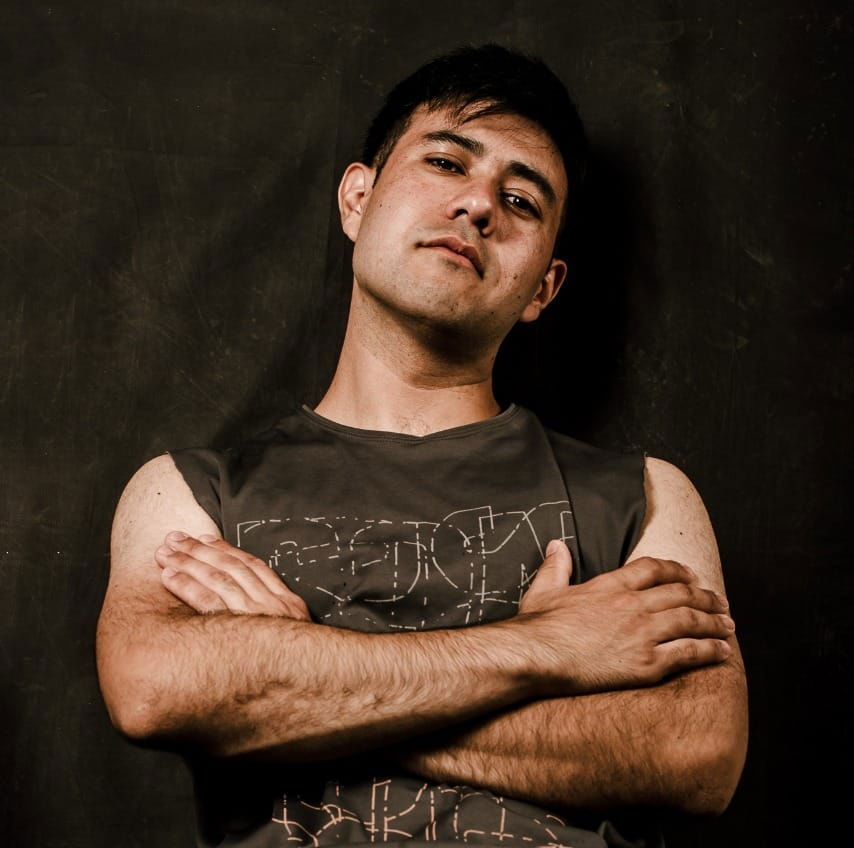 Guest DJ Andhi Rivas (second hour).
This week's second guest DJ is Andhi Rivas, Andhi Rivas is an Argentine DJ and producer raised in Parana Entre Rios, Argentina. His main influences in electronic music are Artists such as John Creamer, John Digweed, Nick Muir, Sander Kleinenberg, Hernan Cattaneo, Mathias Kaden, Sven Vath, and D-Nox & Beckers.
For years, he has dedicated himself to finding the best concepts in his musical selection, evolving in the search for the perfect groove. He experiments with variants and sub-genres within the House and Techno branch, with a real passion for Progressive House and Techno.
His beginnings as a DJ and artist took place in several places in his native province until he reached the capital Buenos Aires where his career took a new course. He appeared in the most prominent Clubs of the Argentinian capital such as: Bahrein, Niceto Club, Asia de Cuba Puerto Madero, EsVedra (former MOD) San Telmo, and Caix Costa Salguero, amongst others.
He has shared the decks with renowned artists such as Brian Gros, Lemonade, Luis Nieva, Seph Live, Mariano Santos,, Andrea Cassino, Mike Griego, Andrés Zacco, and many others. He has released tracks on Spanish label LR Recordings, Future Avenue (Belgium) and has an upcoming release on Elastic Dimension Records (London).
Listen live this Friday 30th of July 2021 6 PM to 8 PM Indochina Time (ICT) and repeating Tuesday 6 AM to 8 AM (ICT).
'Assemble' by The Lab Sessions episode 26, 30th of July 2021.
DJ Ash (first hour).
Aikon, Sandhog - Carpaccio (Original Mix)
Sound Support - Thesaurus Rex (Original Mix)
The Organism - Radha (Whitesquare Remix)
Kino Tido - Goa Kids (Original Mix)
Dave Seaman - Donkey Engine (Doctor Dru Remix)
Kinky Sound - Blow (Rafael Cerato Remix)
Teenage Mutants, Moonwalk - Urania (Original Mix)
Kino Tido, Tesfit Ashodom - Gidafi Na Feat. Ashodom (Red Axis Edit)
Argy - Ketuvim (Original Mix)
Adana Twins - Immersion (Original Mix)
Agents Of Tim - Drive Me Crazy (Original Mix)
DJ T - Harem Disco (Chaim And Uriah Klapter Remix)
Bross (Ro) - Trubadour (Nacho Valera And Cruz Vittor Remix)
Pink Floyd - Another Brick In The Wall (Tim Enso And Nadi Moss Remix)
Andhi Rivas (second hour).
Hot Tuneik - All the Divinity of Life Feat. Jahsun Abrasax Masik [Proton]
Notre Dame - Random Forest [Stil Vor Talent]
Andrea Cassino - Rumore (Original mix)[Auditen Music]
Guy Mantzur, Khen - My Golden Cage (Kasper Koman 4AM Remix) [Bedrock Records]
Rinzen, Enamour - Quark (Original Mix) [Yoshitoshi Recordings]
Javier Portilla & Sotela - Raval (Joe Fisher & Leandro Dutra Remix) [Moonchild Records]
Katrin Souza - A Dark Forest (Paul Angelo & Don Argento Remix) [Yin]
Kevin de Vries, Innellea - Mondfinsternis (Original Mix) (Afterlife)
Rinzen - Lotus Eater (Original Mix) [Yoshitoshi Recordings]
Marbs, Rinzen, Evan Casey - Helix (Original Mix) [ DESERT HEARTS BLACK]
BORNE ALOFT - Primal Urge (Original Mix) [Ellum]
Listen here.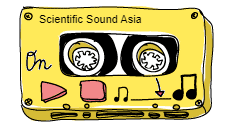 (If the player is not working click here)
Or PC Laptop, Mac users click here.

Follow us on Mixcloud here.