The Lab Sessions have announced the guest DJ and playlists for 'Assemble' 12 airing this Friday 27th of November 6 to 8 PM Indochina Time (ICT) and repeating Tuesday 6 to 8 AM (ICT). Scientific Sound Asia is the Expatriate and local underground radio station for India, China, Sri Lanka, Cambodia, Philippines and Asia.
The Lab Sessions (TLS) is an artistic electronic music collective from Bogotá, Colombia that are step by step forging an alliance through its showcases and big events a representative image portraying the Colombian underground electronic music scene. At the same time, TLS offers to its public following conformed by locals and tourists of several other nationalities an artistic product of first quality demonstrating that good music not only comes from the expert hands of artists trained abroad but also is played and produced by national artists with a huge potential.
TLS has been doing events across South America since 2016, performing its shows in the most amazing venues and clubs such as Octava, Klan 31, Teatron, KAPUTT, Vagabond, Bud-X Colombia, Top Secret Medellín, Armando Records, Céntrico, Mambo Alive, Sutton, Montibus Fest, Bassline events, TLS Parties, Eurotechno, Madame Garden (Cali), La Fabryka (Cali), Victoria, Masha, Vlak, Lede Club and more recently at Groove and Dirty Sanchez in Quito (Ecuador).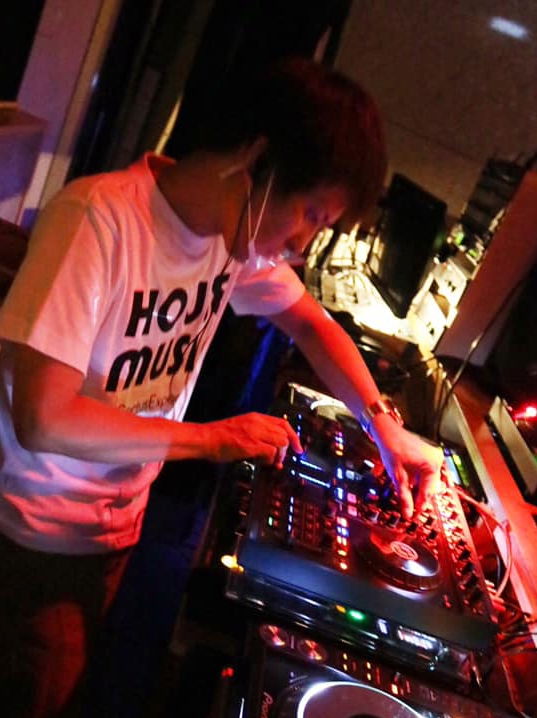 Guest DJ Takamasa Owaki (first hour).
This weeks first guest DJ is Takamasa Owaki, hailing from Kamo-gun in Japan. Takamasa Owaki started his career in South America as DJ participating in events in Colombia, Brazil and Ecuador.
His style revolves around House, Nu Disco & Tech House and his professional experience with 19 Years of musical influence with genres such as 80's and 90's electronic music, Disco and Rock.Takamasa Owaki listened to classical music everyday from a very young age influenced by his father.
At the age of 23, he moved to US for 2 years as an agriculture trainee and was involved in Electronic music, HipHop, Reggae, Latin music, and this baptism of various music genres set him off as a DJ.After returning to Japan, he worked as a florist while gaining experience as a DJ at cafes and bars.
With a style that shifts genres such as Disco, Afro House, Psychedelic, Ambient with a focus on Deep House, and Soulful House he dramatically alters his style. Cactus Experience features urban, sophisticated sounds and addictive grooves, with Deep House that always penetrates deep inside. Soulful House that resonates with the cry of soul, and Chill Out that unleashes your spirit.
His career started on Vinyl, and he has graced the decks as resident Dj in "Lavista" Nightclub at Intercontinental Hotel Doha Qatar, The Warehouse Wine & Tapas in Pearl Rotana Hotel Abu Dhabi, Impressions Lounge at Anantara Hotel Abu Dhabi, ToroToro Etihad Towers Abu Dhabi, and HardRock Café Bogotá, the Musical Journey of Cactus Experience goes deeper and deeper into your subconscious mind, enjoy the show!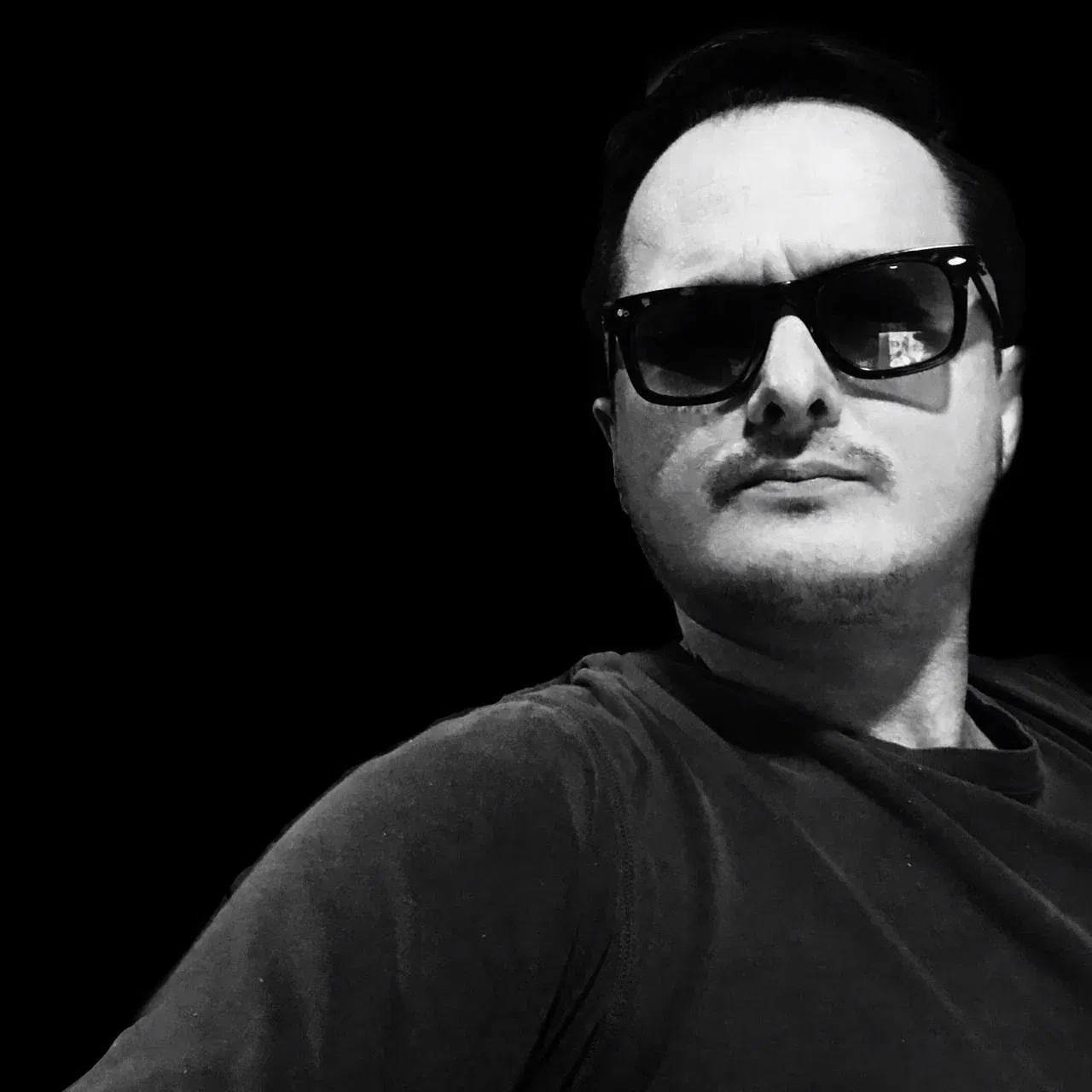 Guest DJ Bustamante (second hour).
This weeks second guest DJ is Bustamante Colombian DJ, founder of the Colombian Artistic Collective and the movement in Colombia called The Lab Sessions and the international podcast call "TLS PODCAST" , which constantly promotes new talents in the festivals held in various places in Bogota along with different national and international consolidated DJs.
Bustamante has been influenced by the great sounds of Techno, Deep Tech and House from cities such as Berlin, Detroit, London and Madrid. As a Dj and electronic music producer his conviction is to project the electronic culture and its musical lines, he created the collective TLS which seeks to position a curator of great impact and at the same time support emerging and consolidated exponents in the label.
As he learnt his trade he was Passionate about the electronic scene, Bustamante opened doors in places of importance in the Colombian capital to present his proposal with a mix of Stems and Steps-Sequencers through Native Instruments D2 and and or D8 devices and with the eventual use of CDJ's. At the moment he is in the elaboration of his first 2 EP's and hopes to have great acceptance when announcing the beginning of his work as a producer.
'Assemble' by The Lab Sessions Crew 12 27th of November 2020.
Takamasa Owaki: (first hour).
Wearing Shoes - Reduce The Speed (Original Mix) [Deep Obsession Recordings]
TIER RA NICHI - In Paradise (Total Bliss Imprint) [Ghost Recordings NYC]
Wipe the Needle, Tshaka Campbell - Torn (Original Mix)[TotheRockRecords]
T-Markakis - Marvins Touch (Original Mix) [Little Jack]
Alex Agore - Isolation (Original Mix) [Moment Of Truth Records]
Cosmonection - Carnaval [Pont Neuf Records]
Babert, Shovell - Corazon (Original Mix) [Club Sweat]
Panko, Samuele De Santis, Nico S - Parmesano Rhodes (Original Mix) [About Disco Records]
Vince Watson - Progress (Manoo Remix) [Everysoul]
Harpoon - I Still Feel You (Feat. Jasmin Jade) (Extended Mix) [Tinted Records]
Lee Wilson, El Funkador - Complicated (Richard Earnshaw Revision) [Blockhead Recordings]
Adri Block, Chris Marina - Fallin (Original Mix) [PLAYEDiT Records]
Fernando Picon - Intro Nature [Surbeats Records]
Jody Wisternoff, Mimi Page - For Those We Knew (Spencer Brown & Wilt Claybourne Remix) [Anjunadeep]
Nudsko - All Over (Porter Remix) [Grouper Recordings]

Bustamante: (second hour).
Amy Winehouse - Rehab (Kreacher Edit)
Raw Equipment - Yesterplay
Mancini - Furbished
Zambiancki, Alex Dam - In The Meantime (Original Mix)
Kenny Oliver - The Vibes (Original Mix)
Mehlor - Avalon (Demarzo Remix)
Alex Dam - Patwa
Sebastian Ledher & Toochi (SA) - Elevate (Jizz Remix)
Reelow - In The Benninginng (Rigzz Remix)
Kevin Toro & AWSI - Pollock (Aron Volta Remix)
ANOTR - Troublemaker
Daze Prism - Monotype (Original Mix)
Cosenza - Nasty (Original Mix)
Lucianno Villarreal - Carioca Ft. Vocal Ale castro (Original Mix)
Silkeepers - Everyday Is Friday
Mateo Dufour, Cosenza - Slap Me (Original Mix)
Mateo Dufour, Cosenza - Atlantic (Original Mix)
Oden & Fatzo - Taboulet Malgache (Original Mix)
Listen here:

(If the player is not working click here)
Or PC Laptop, Mac users click here.

Follow us on Mixcloud here.