Spiritual Viking's new show features guest DJ Dropfader airing this Sunday the 7th of March 2021 12 PM to 2 PM Indochina Time (ICT) and repeating Thursday 12 AM to 2 AM (ICT). Scientific Sound is the Asian underground radio station for japan, Vietnam, China, India and globally.
Spiritual Viking, real name Trevor Peterson is a Canadian native hailing from Montreal, Canada. He began his love affair with techno music in 1999 in his home city and has never looked back.
Aged 20 in his prime time years he was influenced by the clubs and afterhours scene, which was in its prime time. Attending weekly gatherings at the legendary SONA Afterhours Club introduced him to international talent from abroad.
In the early electronica years Montreal hosted many internationally acclaimed artists such as Tiesto, Carl Cox, John Digweed, Josh Wink, Richie Hawtin, and the list goes on and on, and on. All of whom are and continue to be influencers in his life to the present day, and furthermore bore their brunt on his groundings as a DJ and his style.

He started mixing back in the days with the tools of the trade at the time, a pair of Technics SL 1200 turntables and Vestax mixer. He lived in the heart of the Plateau in a loft that was strategically located on the well known St Laurent street of Montreal where all the hip and trendy super clubs are located.
He played at Quattro Supper Club at the turn of the millennium every Friday and at SHED Cafe every other Saturday, both being well known nightspots in his home city at the time. His initial fame and exposure to the nightlife in Montreal although intriguing at the offset led to an addiction, not only with the music but also drugs and alcohol.

His passion dwindled and throughout this period his main focus became the demons at his side , then in 2009 he attended a drug rehabilitation program and recovered from his addiction, it was a new way of life. Then in 2013, he decided that it was time to rekindle his true love, his passion for being a disc jockey, and furthermore his passion to share his musical vision to the masses in his home city.
Nowadays he takes his journey one day at a time and shares his passion for music regularly at bars and clubs in his home city. His journey in his own words began in 2013 and he hopes to continue his spiritual journey onto the stars and beyond.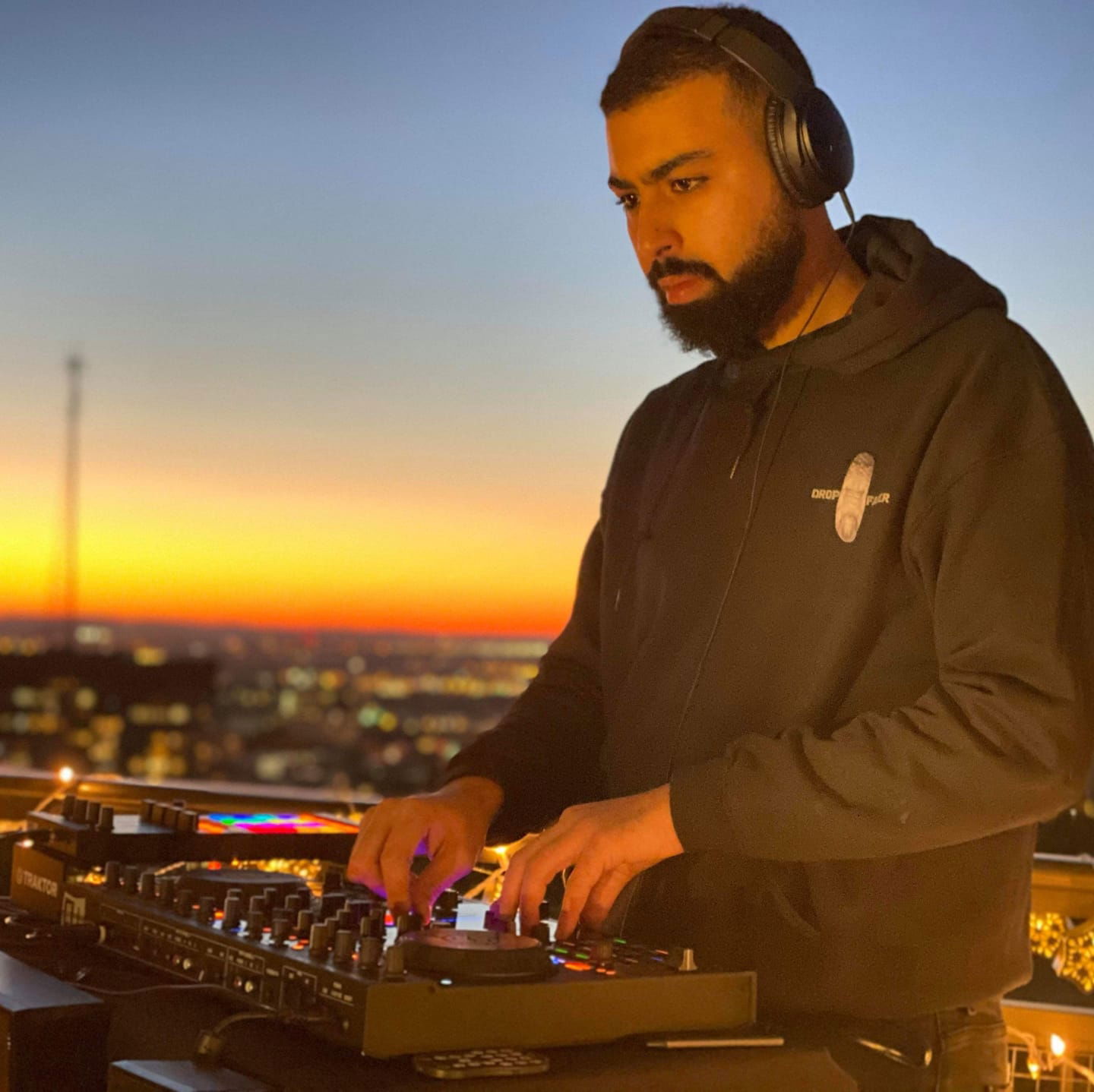 Guest DJ Dropfader.
This weeks show features guest DJ Dropfader, Dropfader, born in 93 in Morocco, is a techno music DJ. Entranced by the purity and power of musical waves, he took a one-way ticket to the universe of techno, a trip he's been on for 3 years now.
His style is inspired by the RAVE and underground world. What characterizes him is the way he interacts with his music, and fusions with spacetime, the result being a dark atmosphere, acid melodies, gloomy drops, and an ever increasing bpm.
Always with a message to share, he started producing his own samples that spice up his sets, which makes every performance exclusive. Far from any material goals, he conceives dancing for hours as a form of spirituality guided by harmonious and seamless frequencies, a sort of social connexion, pure love and sheer expression, enjoy the show.
Spiritual Viking episode 2, 7th of March 2021.
Spiritual Viking (first hour).
Spiritual Viking - Epic Intro
Frank Mauer - Attack
Andrey-ey, Kmel - Inside the Universe
Mis. - Frequenztraeger (Pan-Pot Remix)
Dominic Rumpf - Cataclysm
Keep This - Sleeping with Ghosts
Shaded (LA) - Sheshe
Trevor Rockliffe - Work It
Sean Sever - Sonar
Green Velvet - La La Land (Leyton Giordani remix)
Feral - Invocation
JAN-X - Interplanetary
FabioTek - Moonlight
Dropfader (second hour).
Pink Floyd - Another Brick In The Wall (Ableton remake)
Omis - Inside the Mind
Benefice - The Jacking Heat
Space 92 - Atlas
Ramiro Lopez - Bluash
Alignment - Injection
Crackland - Blame the Mono
Dread - Temples Fall
Ctrlz - Groof
Remco Beekwilder - Skeemask (I Hate Models 'Eternal Snow' Remix)
Listen here.

(If the player is not working click here)
Or PC Laptop, Mac users click here.

Follow us on Mixcloud here.