This show was originally aired on 6th of June 2020 listen by clicking the Mixcloud GIF below the tracklist. Scientific Sound Asia Radio is the upfront Underground Radio station for China, Vietnam, India, Malaysia and the rest of the Asian Region.
Secret Underground is a Record label and and event management company originating from Sri Lanka. Sri Lanka is a small island located in the Indian Ocean and it's among the largest crowd bases for the genre of Progressive house and underground music in general.
This originated the vision of the Secret underground as to unite people all around the world through the harmonies of music. The founder member Pasindu Dilhara started the Secret underground as a Facebook page to share electronic music related posts and eventually it ended up being a Mixcloud podcast and a record label to help DJs in Sri Lanka.
The early Rave scene in Sri Lanka took music taste to a whole other level so this crew always manages to give it's listeners an ear orgasm. Currently Secret underground promotes secret underground events in Sri Lanka while managing the podcast with the combination of Scientific Sounds Asia Radio. Secret underground crew is planning ahead to build up the Secret Underground brand internationally to build up a connection between artists and music enthusiasts to shine up the Underground Dance Music.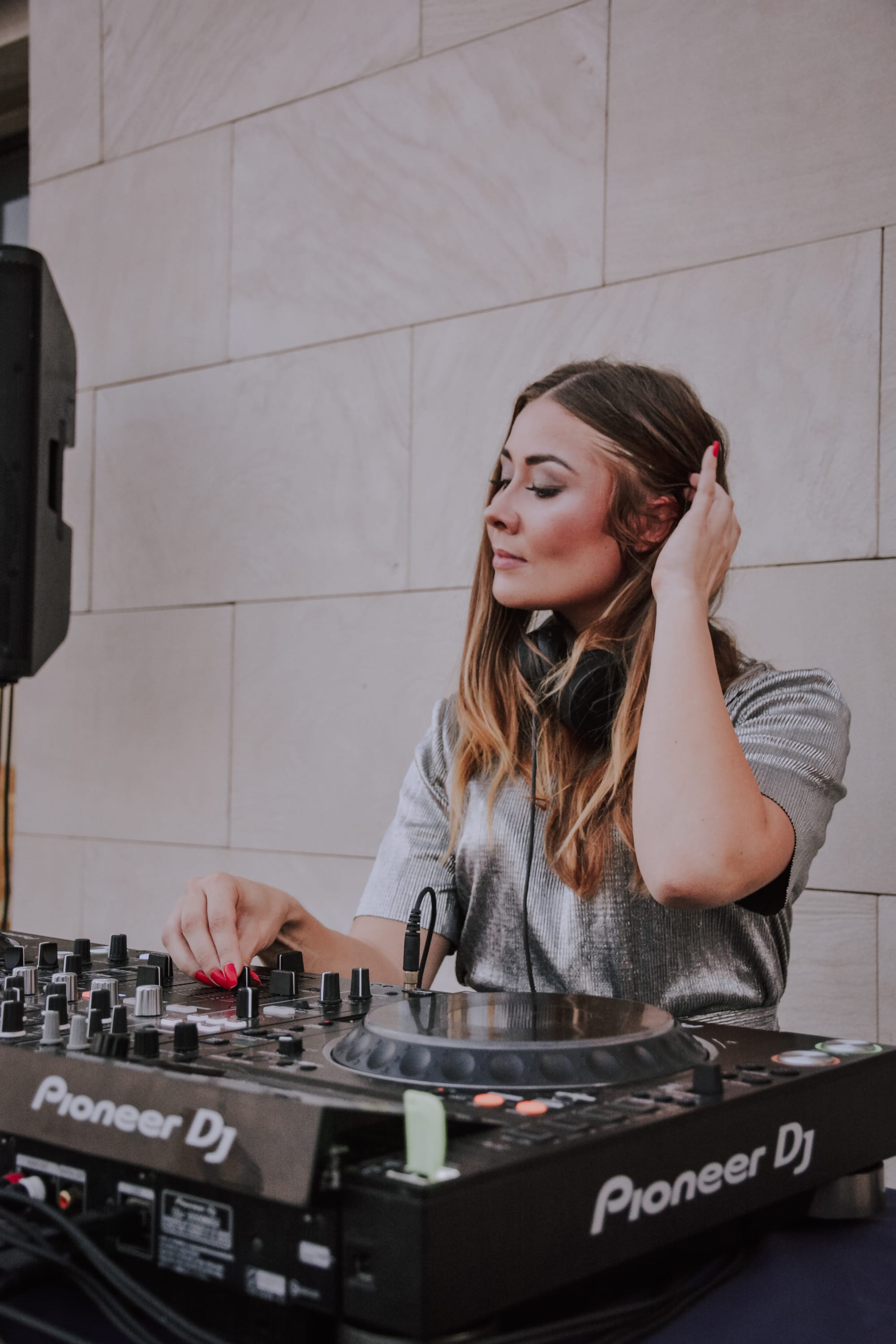 Guest DJ Marsii.
This weeks guest DJ is Marsii, Hailing from Finland, Marsii is a progressive house DJ based in Barcelona. Music has been present in her life since her childhood and her inspiration comes from her father who was a singer.
During her teenage years she started listening to electronic music, and the album that really impressed her and made her choose electronic music over other genres was "The Silence" by ATB. Soon after she came across to Armin Van Buuren and Roger Shah and her journey began.
In the summer of 2006 she discovered Armin Van Buuren's "On the beach" - series and that was the first moment when she started dreaming about creating electronic music. Then in 2017 she discovered progressive house and her style became very groove-driven and melodic liking the heavy and moving bass-lines combined with hypnotic melodies.
Her recent influence's are mainly from the progressive scene, and the producers she follows the most are Cid Inc, Brian Cid and Jerome Isma-Ae. Since 2018 she's hosted her own podcast " ALPTH" - A LITTLE (progressive) TRIP TO HEAVEN and currently she is a resident DJ at the online radio station RTS.FM, and since February 2020 she's been running her own Progressive House event brand "Uniter" in Barcelona, enjoy the show!
Secret Underground 06 6th of June 2020.
Kasper Koman - The Blind Navigator
Matthias Meyer, Ryan Davis - Cafune
Hraach - Apricot Tree
Jaap Ligthart - Grass Walking (Karmon Remix)
Nilseus - Tense (Emphi Remix)
Durante & Hana - Starglow
Abity - Hevious (Christian Monique Remix)
Robert Babicz - Doctor Käfer
Donny Carr - Merlin's Oath (Gmj & Matter Remix)
Immortal - DJ Samer
Hermanez, Eran Aviner - Aria
Hakan Ozurun - Shecko
Stan Kolev - Nevertheless
Romina, Franck Dona, Jerome Isma-ae - No Education (Jerome Isma-ae Remix)
Sean & Dee , Melody Stranger - Apollo
Anartist - Bombs And Unicorns
Cedren & Manu-l, Atleha - ID
Space Food - Saturn
Modeplex - Mind Over Matter
Earthlife - Senza Fine
James Marley - Pathos
Audioglider - When The Last Star Fades Out
Listen on Mixcloud here.