Secret Underground 07 was originally aired on Saturday the 13th of June 2020, listen on the Mixcloud player below. Scientific Sound Asia Radio is the upfront Underground Radio station for Japan, Vietnam, India, Malaysia and the rest of the the world.
Secret Underground is a Record label and event management company originating from Sri Lanka. Sri Lanka is a small island located in the Indian Ocean and it's among the largest crowd bases for the genre of Progressive house and underground music in general.
This originated the vision of the Secret underground as to unite people all around the world through the harmonies of music. The founder member Pasindu Dilhara started the Secret underground as a Facebook page to share electronic music related posts and eventually it ended up being a Mixcloud podcast and a record label to help DJs in Sri Lanka.
The early Rave scene in Sri Lanka took music taste to a whole other level so this crew always manages to give it's listeners an ear orgasm. Currently Secret underground promotes secret underground events in Sri Lanka while managing the podcast with the combination of Scientific Sounds Asia Radio. Secret underground crew is planning ahead to build up the Secret Underground brand internationally to build up a connection between artists and music enthusiasts to shine up the Underground Dance Music.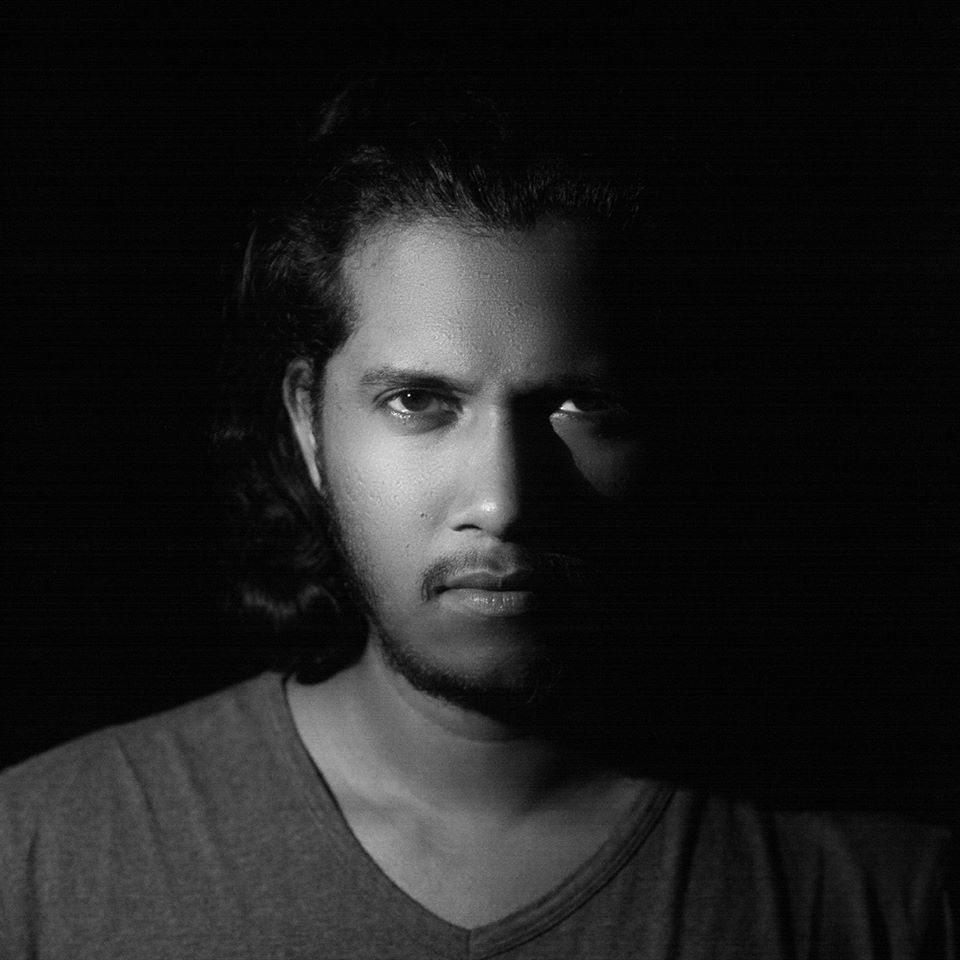 Guest DJ VeeQué .
This weeks guest DJ is Vidath Induwara, a Sri Lankan born DJ/producer who is better known for his stage name VeeQué. Falling in love with music and audio from a very young age, he almost immediately took an interest in DJing and Studying Audio Engineering back in 2014 and completed his education on Sound and Music technology.
As time went by it became clear that his newfound passion wasn't just a passing phase and would last he then made the decision to venture deeper into music, this quickly saw him find his way around the studio as this was the next phase of his progression. He started crafting himself a unique sound signature creating all kinds of music; in the beginning, he started to produce EDM and house music but gradually he fell in love with deep and underground music as he saw them as extremely soulful.
Artists like Hans Zimmer, Pink Floyd, Kalya Scintilla, Lee Burridge, Boris Brejcha, and Moby made a huge influence on his music. With his productions, he makes it his goal to bring natural acoustic sounds and music to the dance floor with a soulful sound signature not just limiting as dance music but also more melodic and mellifluous through his unique way of blending music among genres and experimental sounds.
VeeQué has established himself around the globe with many record labels and radio shows with his signature sound since the offset and his first-ever track evoking nostalgia that has now entered into the all-time top releases of labels, labels like "another life music records", "Callote Records" "Bevel Records" are few labels those he signed and he had great support for his music from many artists such as Bynomic, Airwave, Christian Monique, Nishan Lee, Mario Picco and PPK to name a few.
His plans for 2020 are to release another EP with a unique sound signature which sounds more melodic and chill and also dark and deep tracks with a more psychedelic sound signature and last but not least some collaborations with Bynomic, Salbah and Daniel Maya. And he has this to say "Every moment that passes by is another story of our existence, which is perceived by nostalgic feelings of our own, a single-story can always be interpreted as two stories for two souls as per the past experiences of oneself, which create a unique fable for an individual."
Perceiving that nostalgic feeling as a story is what he's trying to accomplish in his music and his DJ mixes creating a flawless journey that feels deep into the mind of the listeners. The future surrounding this talented artist is certainly going places, so get strapped in as the ride has only just begun.
Secret Underground 07 13th of June 2020.
NONDO - Chiral (Acoustic Mix)
Zone+ - The Muse (Original Mix)
Roy Rosenfeld - The Biggest Heart (Original Mix)
Roy Rosenfeld - Hypnosa De La Rosa (Original Mix)
RIGOONI - A Blue Rose For Daniele (Original Mix)
Khen - Manginot (Original Mix)
Magic Place feat. Ira Ange - Asia Experience (Original Mix)
Soluna & Armandhe - Ozadya (Suntech & Jhonny LP Remix)
Daniel Maya, VeeQué - ID (Original Mix)
Belms - Stay (VeeQue Remix)
Dubfire - The End To My Beginning (Original Mix)
Binaryh - Ara (Original Mix)
Findike - Astroid (Original Mix)
Dark Matter - Landmark (Original Mix)
Lunar Plane - Imperium (Original Mix)
Aaryon & Muge - Tension (Original Mix)
VeeQué - ID
Senses Of Mind - Ephesia Grammata (Original Mix)
8Kays - Rainbow (Original Mix)
Faunus - Rauschhaus (Original Mix)
Senses Of Mind - Staying Forever (Original Mix)
VeeQué - Evoking Nostalgia (Original Mix)
Listen on Mixcloud here.