Yushka has published the tracklist for 'House Party' 2. Scientific Sound radio is an underground station for the Asian region and internationally.
Yushka's new house party show will bring you the best in electronic music from across genres. In this show Yushka goes back to his roots with a collection of breaks from over the past 2 decades, from funky to chunky each tune is a stomper fit for any house party.
Get ready to dance as this mix is banger after banger from start to finish. "House parties; particularly UK house parties have a very special place in his heart. They can be quiet affairs, more like a small club event, or a rave in a home.
This radio show is dedicated to the latter. Those crazy parties that sometimes accidentally start on a Thursday with a cheeky drink and end on a hazy Sunday wondering "how did I never make it out of the house…….. Hang on this isn't my cellar. Whoops"
The great thing about these type of house parties is they can have the same freedom of expression as a free party, or rave, but you can pop the kettle on for a cup of tea at any time. At their best, they become a community in their own right and unique moments are shared by all involved.
The best thing about a house party for him, was always the welcoming people, spontaneous art and the great music. People will try things on the decks they just wouldn't in a club, you find DJs playing everything and anything.
Over the coming months, he will be bringing you a variety of mixes and styles from himself and DJ friends from around the world. This could get seriously experimental…….. You've been warned.
Listen live this Tuesday the 6th of July 2021 8 PM to 10 PM Indochina Time (ICT) and repeating Saturday 8 AM to 10 AM (ICT).
'The House Party' episode 2, 6th of July 2021.
Eat More Cake - Teardrops Feat. Emily May (Jayl Funk Mix) [Grits N Gravy]
Rodney P & DJ Die - Tru Thoughts Feat. Indigo Kid
Pucker Funk - Bustin Party Juice [Ghetto Funk]
The Prodigy - Voodoo Beats [XL]
The Funk Hunters - Party Rockin' [Westwood Recordings]
A. Skillz & Krafty Kuts, Curtis Blow - Gimme The Breaks [DMC]
El Bomba & Hidden Riddim - Dr Fluteski [Booty Fruit]
Mr Bird - Talk Of The Town [Fat Birds Sound]
Blowshitup - Bounce [Funk Fusion]
Discobeta - Rare Formz (Jayl Funk Remix) [Super Hi-fi]
Cris Crucial - West Coast Don [Breakerz Banquet]
Bowdeeni Fish - Featurefish [Offset Flippers X]
Bmd - Feels So Good [BMD]
All Good Funk Alliance - Super Jam [Ghetto Funk]
Pecoe - Delight (Original Mix) [Breakbeat Paradise Recordings]
Featurcast - Chuck Berry [Goodgroove]
Mama Say Yes - Backbeat (Breakbeat Junkie Vs Djp Remix) [Waks Traks]
Basschimp - Strictly Sensimilla (Original Mix) [9th Avenue Recordings]
Flow Dynamics - C'mon And Get It [Kudos Records]
Slynk - We're Having A Good Time [Slynk]
Wood 'n' Soo - Rollin Cheeba [Resoul]
Gorillaz - Feel Good Inc. (Stanton Warriors Remix) [Wax]
The Breakfastaz - Kick It [Mob Records]
Bad Tango - Enzyme (Original Mix) [Broken Robot]
Economix - Panic
Beta - Crazy (Kid Digital Remix) [Bombtraxx Records]
Drumattic Twins - Back To The Old School [Finger Lickin' Records]
Pirate Jams - Happy Days [Punks]
The Soulbrothers - 21st Century Disco Shit (Miles Dyson Breakfest Edit) [Ultimate Breaks]
The Chemical Brothers - Do It Again [Freestyle Dust]
Napt - Get Back (Feat. Skibadee) [Rat]
Ido Shoam And Elad Gavriel - Disco Nected (Blv Feat. Raz Y Remix) [Pump It]
B Phreak - Funkbox [Mofo Records]
Active Limbic System - Karahana (Chris Voro Remix) [Perfecto Fluoro]
Vibal - Burnin Up (Original Mix) [Oncue Records]
Skool Of Thought - Villa Funk [Against The Grain]
Linkin Park Vs. Jay-Z - Numb (Dark Skies Remix) [Malpractice]
Slack Breakers - Brooklyn Funk (Grand Def Audio Mix) [Hot To Trot Records]
Listen here.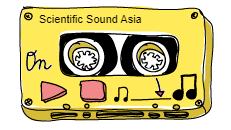 (If the player is not working click here)
Follow us on Mixcloud here.