Gerard has published the track lists and guest DJ for his show 'The Hit List' 60 on our Radio Station this Tuesday the 2nd of February 2021 at 10 PM to 12 AM Indochina Time (ICT) and repeating Saturday 10 AM to 12 PM (ICT), the underground Radio Station for Japan, Indonesia, Malaysia, Vietnam and globally.
Gerard (second hour) is a Deep House, Deep Tech, Tech House and Techno producer and DJ from Angeles city in the United States with a deep passion for electronic music and has an proven method of creating it. He is a promising global talent who wants to be a key player in the future of House, broadening its culture and multiplying its catch with his style of play and production.
Gerard has recently returned to Florida, U.S.A after a period in South East Asia and works with our DJ agency Scientific Sound Asia. He is also Nu Disco manager for Brasbeat, Latin America's first and only digital source for electronic music and hosts a regular podcast/mix show featuring his charted music for each month.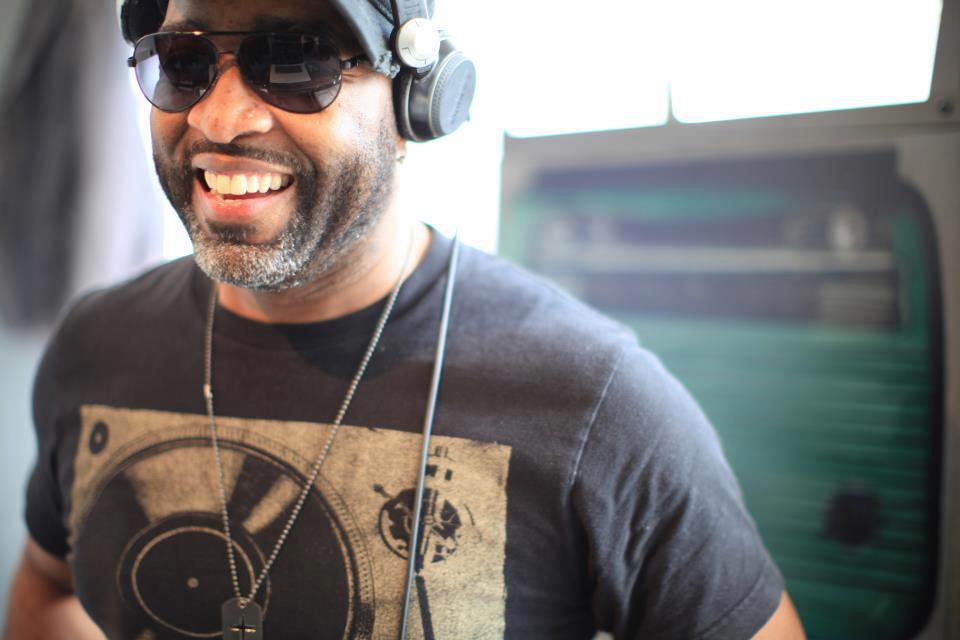 Guest DJ Darrell Foxx (first hour).
This Weeks Guest DJ is Darrell Foxx (first hour), Darrell Foxx real name Darrell Robinson is a DJ and Producer and founding member of Casa Del Soul. He has been a staple of the dance music community in Denver and Chicago for over 15 years. Originally from Chicago, his musical style is firmly grounded in a broad knowledge of early Disco, Funk, R&B, Gospel, Latin and House music.
He currently plays House, Tech House, Deep House, and some of the best Latin-Afro beats out there. Darrell Foxx's mixes have been referred to as "technically brilliant" due to his ability to meld notes and keys, sending you on an innovative journey of sound, enjoy the show.
'The Hit List' episode 60 2nd of February 2021.
Darrell Foxx (first hour).
Fuzzy Cufflinxxx, Homero Espinosa - The Funkman (Original Mix)
Alex Connors, Hardy Heller - Colourblind (Original Mix)
Gorge, Oliver Schories - Goliath (Original Mix)
Neon Transmission - Cranborne Nights
Gruuve - Cloud (Extended Mix)
Joeski - Drift Within
Smalltown Collective - Nightshaper (Gorge & Skai Remix)
Stefano Crabuzza - Elite (Original Mix)
Stefano Crabuzza - Funkorama (Original Mix)
Frequency - Marabunta (Myxzlpix Remix)
Del Fonda - Synchro (Original Mix)
Mihai Popoviciu - Feleac
Luis Caballero, Voir - Rhythm Sound (Dub Mix)
Gerard (Second Hour).
Hot Since 82 - Hide (Original Mix)
Dayl - Wake Up (Original Mix)
Deeper Purpose - The Slap (Extended Mix)
Don't Blink - The Little Bit (Original Mix)
Definition, Natascha Polke - Siren (Audiojack Remix)
DJ S.K.T - Like This (Extended Mix)
DJ Fronter - Sapiencial (Original Mix)
Chapter & Verse - Step Into It
Gw Harrison - Operator (Original Mix)
Kevin Mckay & Milos Pesovic - Work It (Extended Club Mix)
Brown Vox, Beatsonik - Dope (Original Mix)
Andrei C, Hightech (Arg) - The Feelings (Original Mix)
Listen here.

(If the player is not working click here)
Or PC Laptop, Mac users click here.

Follow us on Mixcloud here.