Gerard a.k.a Tim Jones of DeviceRATT has announced the track list and guest DJ Psycho-UK for his weekly show 'The Hit List' 33 on our Radio Station this Tuesday the 19th of May 2020 at 10 PM to 12 AM Indochina Time (ICT) and repeating Saturday 10 AM to 12 PM (ICT), the English language radio station for China, India, Malaysia, Vietnam, Korea and the rest of Asia.
Gerard (second hour) is a Deep House, Deep Tech, Tech House and Techno producer and DJ from Angeles city in the United States with a definite passion for electronic music and has an exquisite method of creating it. He is a upcoming global talent who wants to be a key factor in the future of House music, widening its culture and increasing its awareness with his style of play and production.
Gerard has recently returned to Florida, U.S.A after a period in South East Asia and works with our DJ agency Scientific Sound Asia. He is also Nu Disco manager for Brasbeat, Latin America's first and only digital source for electronic music and hosts a regular podcast/mix show featuring his charted music for each month.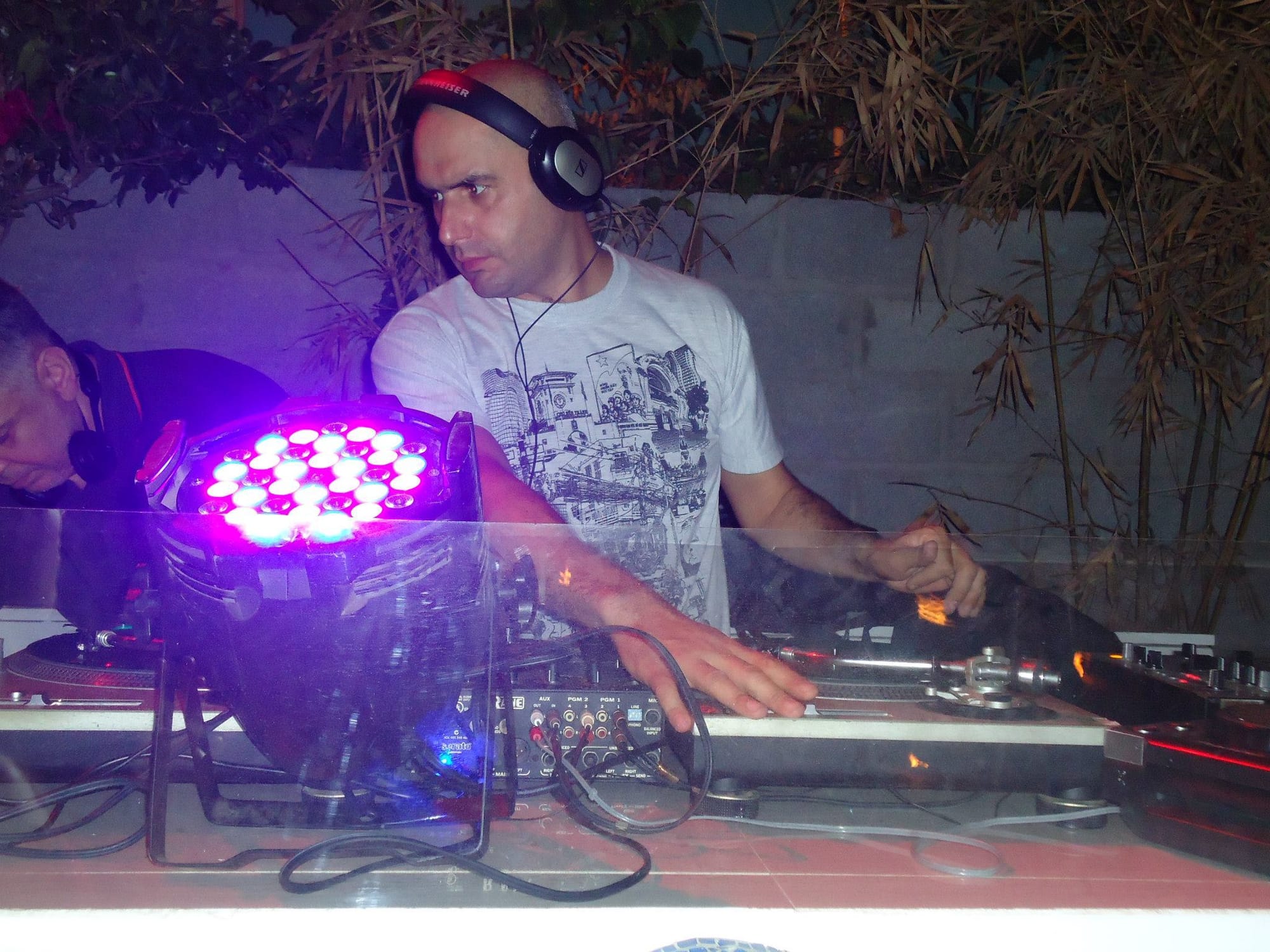 Guest (first hour) DJ Psycho-UK.
This weeks guest DJ (first hour) is DJ Psycho-UK, East London rude boy, hip hop turntablist, and original mad nutta, DJ Psycho got his first pair of decks at the tender age of 14 and has been dropping dope beats ever since. Growing up during the Golden Age of Hip Hop, his creative sets draw influence from artists such as Public Enemy, KRS1, Run DMC and the Beastie Boys, which he blends seamlessly with Jungle, DnB, reggae and other dance music genres.
Cutting his Djing teeth in the underground squat parties of 1990s London during the age of Acid House and Hard-Core, he hooked up with the Production House Records Crew with the likes of DMS, The House Crew and X-Static. Ever tenacious, DJ Psycho drew on London's raw and gritty musical sub-cultures of the 90s and early 2000s to develop his own dark and dirty sound, bass heavy, with up-tempo beats and funky grooves.
His distinct style soon saw him playing regular slots on some of London's leading pirate radio stations such as AXE FM and Fantasy FM, and spinning tunes at the city's top venues including Scala, Bagley's Film Studios, 491 Gallery, 291 Gallery and 333.
Epitomising 'music is my sanctuary music is my life' DJ Psycho has toured the world with his eclectic collection of grooves, loops, riffs and beats to play countries as diverse as UK, West Indies, Australia and Vietnam. Bringing a unique, raw energy to the dancefloor for those who prefer a more mature approach to their music, DJ Psycho gets the party started right every time.
Currently hiding out and lying low in dynamic Saigon, DJ Psycho founded DJ agency, promotions and event management company Scientific Sound Asia in 2013, bringing international DJs and acts to the South East Asian region. The agency also runs an English language underground radio station (this station) playing up-funked dance music and hosting slots for international groove maestros. When not on the decks, DJ Psycho goes by the moniker of Tariq Azam, in his first hour DJ Psycho will be dropping some fresh releases from Green Snake Records and also playing some PROMOS from some of the Scientific Sound Asia DJs, enjoy the show!
The Hit List episode 33, 19th of May 2020.
DJ Psycho-UK (first hour).
Coh-hul - Bad&B [PROMO]
Ilya Gerus - Ghost (Original Mix) [Green Snake]
Cedric Salander - Lonely
Arkady Antsyrev - Loosing You
Deepear - Amplified 1
Breed Intellegence - The Serpent [PROMO]
Marotti ! - With U
Joe Rosh - Parles-Tu
Alexander Filatov - A Million Stars (Original Mix) [Green Snake]
Arie Mando - Nobody
Ilya Gerus - Free Game (Dub Mix) [Green Snake]
Malachi - Work It
Marotti ! - Get On
Gerard (second hour).
Justin Jay - Future Feels (Original Mix)
Sabb - Jeopardized (Audiojack Remix)
Ne.Hau - Mommas Groove
Arm In Arm - Hunger For Your Vibe (Moonwalk Remix)
Nic Fanciulli - Understand (Original Mix)
FISHER (OZ) - Losing It (Extended)
Artbat & Dino Lenny - Upperground (Original Mix)
CASSIMM - Dances With Wolves (Chus & Ceballos Remix)
Purple Disco Machine - Body Funk (Dom Dolla Extended Mix)
Matt Sassari - Waitin' for My Baby's Car (Extended Mix)
Made By Pete ft Jem Cooke - So Long (Audiojack Remix) (Clean Short Edit)
Connect here:

(If the player is not working click here)
Or PC Laptop, Mac users click below.

Follow us on Mixcloud here.