Bicycle Corporation introduce guest DJ HER for their new 'Electronic Roots' show episode 1. Scientific Sound Asia Radio is the English language station for the Asian region and globally.
Bicycle Corporation is an Italian duo of the DJ and Producer Marco MEI plus the skilled Stefano Ugliano aka 6884. In the early nineties, Marco was starting on his musical journey as a DJ and producer and began doing his own nights as a collective known as 'Urban People' throughout the whole of Italy. This gained him notoriety and he earned a residency at Pacha, which led to him getting DJ bookings internationally, and launched him on a musical endeavour around the planet.
Raised in Torino, Italy, Stefano in his early years displayed a fortitude of abilities with music. He studied with a passion classical piano, percussion, and drums, he loved his Chopins and West African Djembes, but that figure of 'the DJ standing on the stage performing' proved more and more mesmerising for the teenage Stefano. He wondered if those very electronic beats, so hard to get on '90s Italian radio stations, were going to launch a very new chapter in his life and then Bicycle Corporation was born.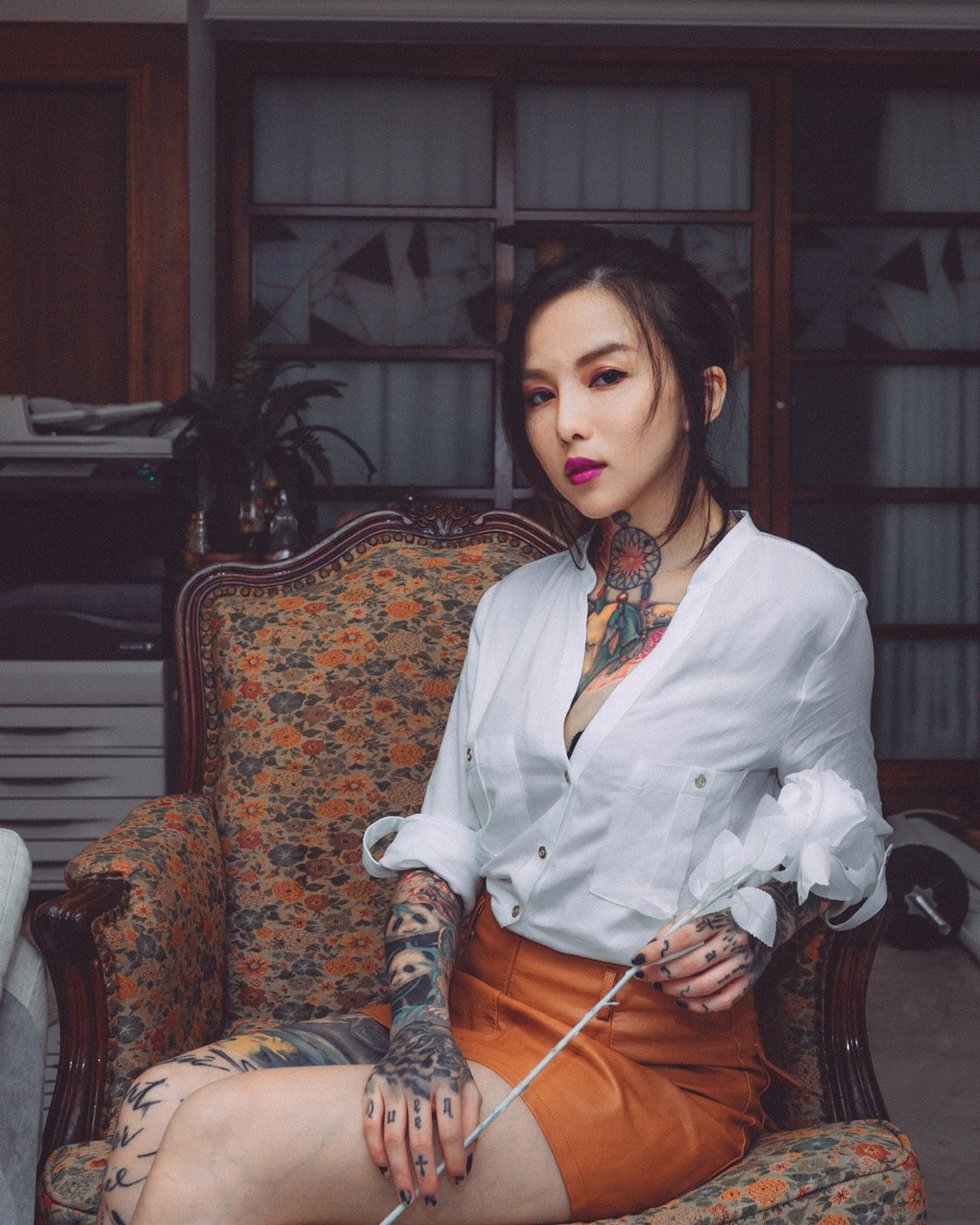 Guest DJ HER.
This week's guest is DJ HER, DJ HER real name Chen Her is a DJ and producer based in Taiwan whose main genres are House and Techno. The journey began in 2017 when she was introduced to House music by a friend.
In 2019 she fell in love with the underground Techno music scene and found her true calling. Since then, HER has been performing in major music events all over Taiwan.
With her knowledge and experience, she now works with the Electronic music label 'Our Muzik'. When she is not working in music she follows her other passion as a tattoo artist.
She plays her unique sounds of nature blending into her trademark darker and more ominous tunes with different drums and pitches. Along with the presence of some psychedelic melodies, HER manages to create a new story every time she's on the decks. Living in a world she creates by her own music, experienced by her own abstract musical concepts.
This show was originally aired on Wednesday 23rd of June 2021, listen on the Mixcloud player below.
Bicycle Corporation 'Electronic Roots' episode 01, with DJ HER 23rd of June 2021.
JC Laurent - Silence as Weapon (Original Mix)
Pascual - Spatial
NØ Shelter - 191.2 (Original Mix)
Lathe - Trip To Goja (Original Mix)
Anome - Sona
Hardware - Let's Go (Original Mix)
Tramtunnel - Hydrofluoric Acid (Ray La Soul's Flux Capacitor Mix)
Hannes Bieger, Sailor, I - Chemistry (Dub)
Finalversion3 - Boca Que Arrastra Mi Boca (Original Mix)
JC Laurent - Through Differences (Original Mix)
Habgud, Kwartz - Hourglass (Kwartz Remix2)
Victor Calderone - Condensed (Original Mix) [On Edge Society]
Reggy Van Oers - Shunned (Original Mix)
Reggy Van Oers - Untitled X2 (Original Mix)
Freak Unique - Invasion (Original Mix)
Dub Taylor - Ground Light
Truncate - Good Morning V1 (Original Mix)
Anome - Mount Royal
Simon Berry - Rogue Planet (Original Mix)
Pascual - Bodily
Joachim Spieth - Dark Matter (D. Diggler Remix)
Anome - Daleký.
ZRK - Hiatus (Original Mix)
Dub Taylor - Distance
Anome - Ndërfutur (Radiorobotek, Mielafon Remix)
Radiorobotek - Kupchino Deep
Zetacode - Loading
Ak (BE) - Incertitude.
Listen on Mixcloud here.