Bicycle Corporation
have published the playlist for their 'Roots' episode 98 this weekend. Scientific Sound is an underground radio station serving the Asian region and internationally.
Bicycle Corporation are an Italian duo of the DJ and Producer
Marco MEI
plus the skilled
Stefano Ugliano
aka 6884. In the early nineties Marco was starting on his musical journey as a DJ and producer and began doing his own events as a crew known as 'Urban People' across the whole of Italy. This earned him recognition and he earned a residency at Pacha, which in turn led to him getting DJ bookings internationally, and launched him on a musical journey around the globe.
Born and brought up in Torino, Italy, Stefano in his childhood displayed a wealth of abilities with music. He studied with passion classical piano, percussion, and drums, he loved his Chopin's and West African Djembe, but that figure of the disc jockey rearing the crowd proved more and more enchanting for the teenage Stefano.
He wondered if those very electronic beats, so hard to find on '90s Italian radio stations, were going to open a completely new chapter in his life and then Bicycle Corporation evolved. Bicycle Corporation are releasing a Hard Techno remix for Virus D.D.Ds' track Origination this Monday, and it is a lovely track.
Listen live on Sunday 29th of August 2021 6 PM to 8 PM Indochina Time (ICT) and repeating Thursday 6 AM to 8 AM (ICT).
Bicycle Corporation 'Roots' 98 show 29th of August 2021.
Earth Wind & Fire - Drum Song
Gal Costa - Agosto D' Amor
Double Exposure - Every Man (Dam Swindle Remix)
Asphalt Jungle - Freakin Time
Jermaine Jackson - Erucu
Erotic Drum Band - Action 78
Manu Dibango - Sun Explosion
Unknown Artist - Five Vibes [TBC EP 02]
Ar - Brazilego
Airto Moreira - Circo Marimbondo
Fern Kinney - Groove Me
Bobby Byrd - Hot Pants...
B.B.Cunningam Jr. - Let It All Hang Out
Herbie Mann - Hi Jack (Joaquin Joe Claussell Remix Edit & Overdub)
Hank Crawford - Soul Power
Kongas - Kongas Fun
Azymuth - Jazz Carnival
Barrabas - On The Road Again
C.J.'s & Co - Devil's Gun
Dance Reaction - Disco Train
Gilberto Gil - Toda Menina Baiana (Ashley Beedle's Black Bahia Rework)
Herbie Hancock - Rock It
Bill Summers - Stright To The Bank
Johnny Hammond - Fantasy
Johnson Products - Johnson Jumpin
Jorge Ben - Ponte De Landa Africano (Edit)
Konk - Your Life
Maceo Parker - Soul Power 74
Marta Acuna - Dance, Dance, Dance
Two Tons Of Fun - Do You Wanna Boogie
The Style Council - Promised Land
Listen Here.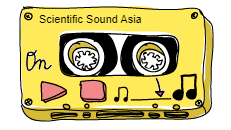 (If the player is not working click here)
Or PC Laptop, Mac users click here.

Follow us on Mixcloud here.