Bicycle Corporation introduce guest DJ Molly Lin for their 'Electronic Roots' show episode 6. Scientific Sound Asia Radio is the English language station for the Asian region and globally.
Bicycle Corporation is an Italian duo of the DJ and Producer Marco MEI plus the skilled Stefano Ugliano aka 6884. In the early nineties, Marco was starting on his musical journey as a DJ and producer and began doing his own nights as a collective known as 'Urban People' throughout the whole of Italy. This gained him notoriety and he earned a residency at Pacha, which led to him getting DJ bookings internationally, and launched him on a musical endeavour around the planet.
Raised in Torino, Italy, Stefano in his early years displayed a fortitude of abilities with music. He studied with a passion classical piano, percussion, and drums, he loved his Chopins and West African Djembes, but that figure of 'the DJ standing on the stage performing' proved more and more mesmerising for the teenage Stefano. He wondered if those very electronic beats, so hard to get on '90s Italian radio stations, were going to launch a very new chapter in his life and then Bicycle Corporation was born.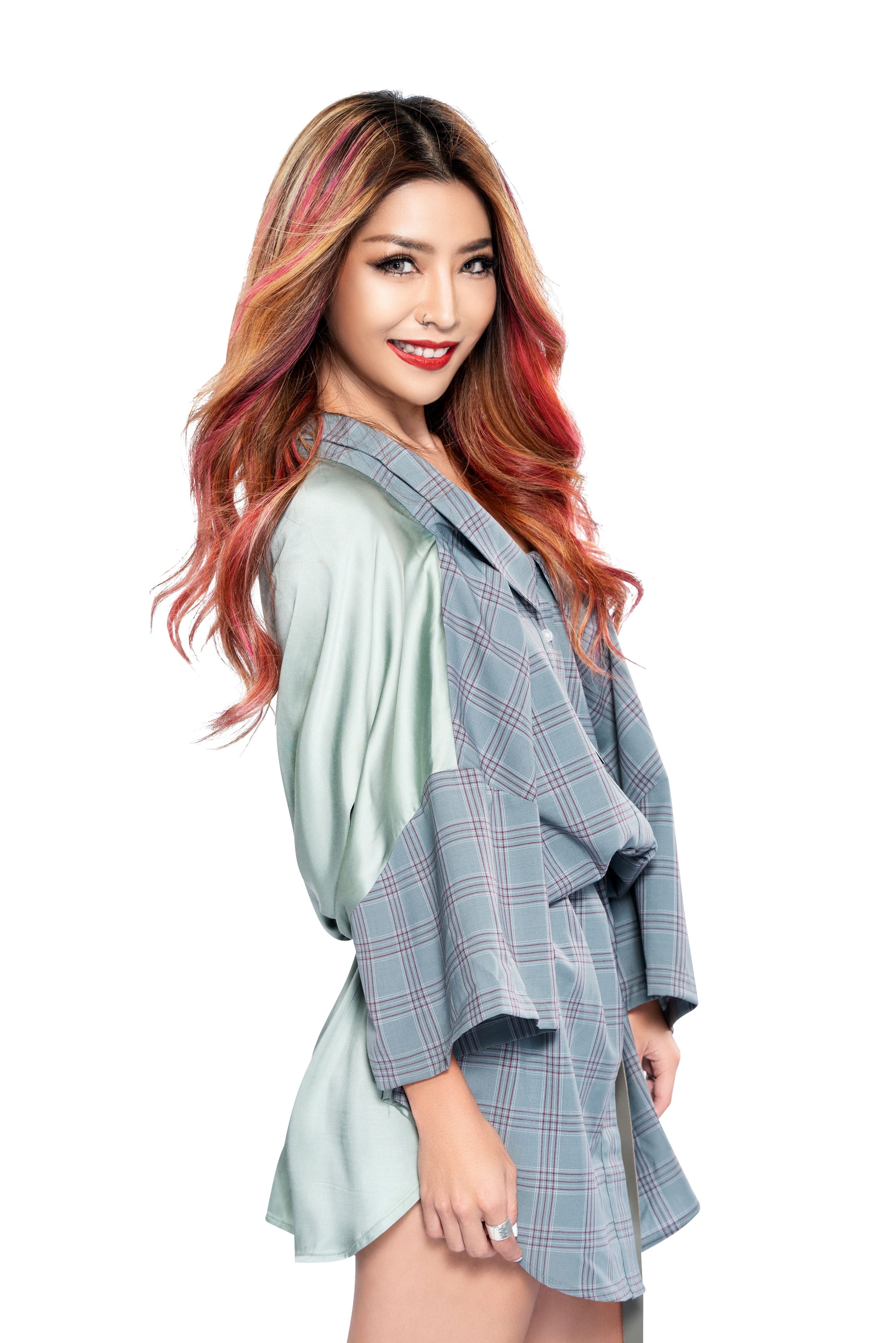 Guest DJ Molly Lin.
This week's guest is DJ Molly Lin, Molly Lin is a DJ and producer hailing from Taipei, Taiwan. She worked for several years as one of Taiwan's in-demand A&Rs as well as producer for electro house band NekoJam.
Molly has recently established herself at the forefront of the local electronic music scene. Having a great opportunity to show Molly's endless creativity in several electronic music genres, such as "House", "UK Garage" and "UK Bass".
She also performs as a Top Liner and Lyricist being good at adding catchy "hooks" and "top lines (melody)" into different electronic music genres. Her songwriting ability makes her DJ sets full of energy and groove.
When Molly drops tracks the crowd go into a frenzy and she envelops the dancefloor. This show features 2 of her upcoming original tracks and they will be released under Reckoning Records (CA) in the coming months.
This show was originally aired on Wednesday 28th of July 2021, listen on the Mixcloud player below.
Bicycle Corporation 'Electronic Roots' episode 06, with DJ Molly Lin 28th of July 2021.
Catz 'n Dogz - Chueca (Darius Syrossian Remix)
Wyatt Marshall - Another Redundant Question (Original Mix)
Will Saul - Moorings
Ramin Rezaie, Murphy's Law (UK) - Fun Guy (Extended Mix)
Lorenzo De Blanck - Fire (Mendo Remix)
Dan Mckie, Keees. - Orch (Extended Mix)
Molly Lin - Tonight (Original Mix)
Iglesias - Mr Big (Extended Mix)
Johannes Heil - EXILE 008 B2 (Original Mix)
VEERUS - Acid Mode On
Eats Everything - Wreckage (Original Mix)
Molly Lin - Something Right Now (Original Mix)
Josh Wink - Higher State Of Consciousness (Adana Twins Remix One)
Skream - DUNNN (Original Mix)
DJ Deep - Tommy (Original Mix)
Catz 'n Dogz, DJ Deeon, DJ Haus - Jerkin' Houz (Catz 'n Dogz Remix)
Jeroen Search - Al Frente Feat. Gotshell (Original Mix)
Metodi Hristov - Endorphin (Original Mix)
SRVD - The Yard Man (Original Mix)
FJAAK - PAL (Original Mix)
Raito - Mew (Original Mix)
Horatio - Stomping Ground (Original Mix)
Skream - Tramadollied (Original Mix)
Layton Giordani - New Generation (Original Mix)
Eli Brown - Ketamine Dream Feat. Daddy Dino (Original Mix)
The Chemical Brothers - Hey Boy Hey Girl (Kink Extended Remix)
DJ Emerson - Contra (Gayle San Remix)
Alex Stein - The Horn (Original Mix)
Hattori Hanzo - Stereo Abuse (Original Mix)
DJ Deep - Escape (Original Mix)
Planetary Assault Systems - Raww (Original Mix)
Luigi Madonna, Roberto Capuano - Mad World (Original Mix)
COYU - Practical Disorder Compulsory
Lewis Fautzi - Epidemic Of Wellness (Original Mix)
Yves Deruyter - Calling Earth (UMEK Remix)
Cari Lekebusch - Flaunt (Original Mix)
HERTZ COLLISION - Vent
Listen on Mixcloud here.