'Assemble' 7 was originally aired on Friday 25th of September 2020, listen on the Mixcloud player below. Scientific Sound Asia is the Expatriate and local underground radio station for India, China, Sri Lanka, Cambodia, Philippines and Asia.
The Lab Sessions (TLS) is an artistic electronic music collective from Bogotá, Colombia that are step by step forging an alliance through its showcases and big events a representative image portraying the Colombian underground electronic music scene. At the same time, TLS offers to its public following conformed by locals and tourists of several other nationalities an artistic product of first quality demonstrating that good music not only comes from the expert hands of artists trained abroad but also is played and produced by national artists with a huge potential.
TLS has been doing events across South America since 2016, performing its shows in the most amazing venues and clubs such as Octava, Klan 31, Teatron, KAPUTT, Vagabond, Bud-X Colombia, Top Secret Medellín, Armando Records, Céntrico, Mambo Alive, Sutton, Montibus Fest, Bassline events, TLS Parties, Eurotechno, Madame Garden (Cali), La Fabryka (Cali), Victoria, Masha, Vlak, Lede Club and more recently at Groove and Dirty Sanchez in Quito (Ecuador).
Guest DJ Katalina (first hour).
This weeks first guest DJ is Katalina, Katalina a.k.a KataDíaz is a DJ hailing from Bogotá, Colombia who now resides in Doha, Qatar. Her DJ career started 20 years ago in 2000 and in 2008 she gained third spot in the Pioneer DJ competition for Colombia.
Her main styles are House, Nu Disco & Tech House with her early influences as a child and teenager being 80s' and 90s' Disco and Rock Music. She is an avid vinyl collector and loves spinning on turntables whenever she gets the chance.
After starting out at venues in her home city including The Hard Rock Cafe she set of gaining residencies in the Middle East where she has gained notoriety at a string of venues including ToroToro in Abu Dhabi, UAE; Impressions Lounge, Abu Dhabi, UAE, and La Vista 55 Nightclub, Doha, Qatar.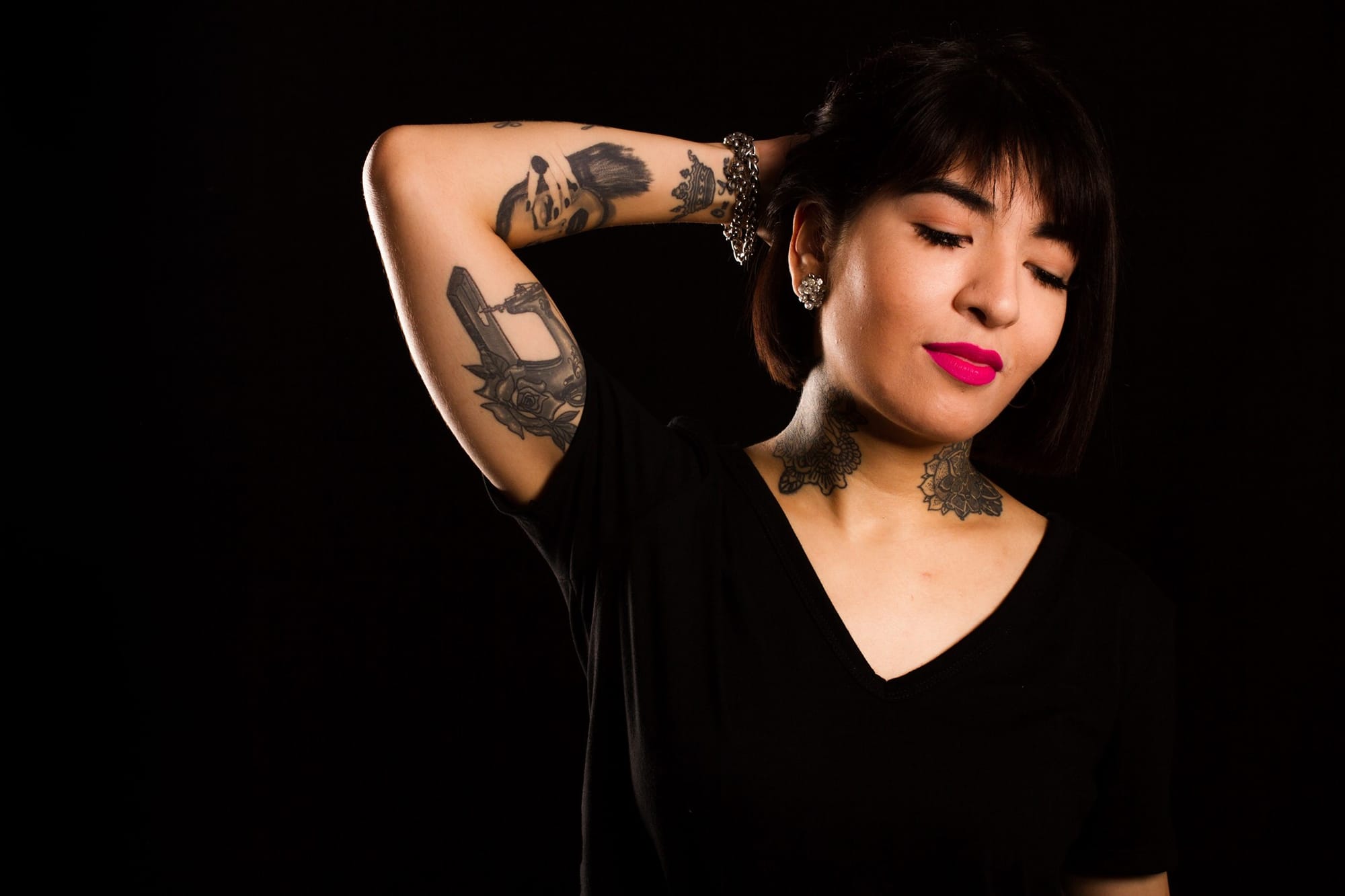 Guest DJ Yamila Charpentier (second hour).
This weeks second guest DJ is Yamila Charpentier, Yamila Charpentier hails from Rosario in Argentina. As a child she had a massive interest in music and took up lessons using a variety of instruments, as she grew older she was part of a melodic nu metal band.
Whilst she was in her band she started to draw influence from electronic music and then started to learn the art of DJing. Her main style now is Progressive House and she has shared the decks with renowned artists in events across Argentina and here main influences are Stan Kolev, Mia Mendi and Nick Warren, enjoy the show!
'Assemble' by The Lab Sessions Crew 07 25th of September 2020.
Katalina: (first hour).
Moon Rocket - Reciprocity (Main Mix)
Daniel Rateuke - Gold (Original Mix)
DJ Fronter - Get Down (Original Mix)
Din Jay - I'll Be Good (Original Mix)
Davide Mazzilli - In My Head (Original Mix)
Tom Bug - Love Wild Open (Original Mix)
84bit - Wrong & Right (Original Mix)
Nicholas Ryan - Gypsy Woman (Kaytronik Remix Ext Version)
Sinner & James - I Need You (Original Mix)
Simon Adams - I Believe (Original Mix)
Yamila Charpentier: (second hour).
EANP - Cubism (Chris Cargo Remix)
Shannon Davin, Dimuth K - Horus (Subandrio Remix)
Matter, Dimuth K - Mescalito
Dylan Deck - Terminal Madness (Teiao Remix)
Interaxxis & Antrim - Isolation (Original Mix)
EANP - Amekings
Marcus Meinhardt - Mesada (Original Mix)
EANP - Darkshall
Camel Phat, Arbat - For A Feeling
Listen on Mixcloud here.