Anonymous Z has announced the playlist for his next show on our radio station. Scientific Sound Asia Radio is the local and expatriate online radio station for the Asian region and has an international following.
Anonymous Z is mostly revered in Saigon, Vietnam for being the pioneer of Mad Circus epic parties. Promoting events that present mayhem to the soul, he was the organiser of the 1st underground DJ collective of Bahrain, namely Glassroom. Heading a collection of misfits from various nationalities, he organised parties and after-parties legal and sometimes renegade which is remembered as folklore by local revellers.
His motto then was "They tried to bury us, but they forgot we were seeds". Becoming part of the Banana Hustle crew in their punchy tropical frenzy at events in Ho Chi Minh City, he helped develop their unique vibe.
Originally a Techno head, he joined the Banana Hustle Crew in their infancy as promoters engaging the crowd through Funk, Disco & Electro and anything with a banana groove. Exploring Italo Disco and Nu Disco, he has discovered with excitement Indie Dance and Dark Disco, and these genres frequent his sets now.
His skills as a disc jockey opened up to him the doors of significant underground venues in Vietnam, some of which are now defunct such as Arcan, The Lighthouse, Broma & Vitamin D after parties. His non-linear sets are most often improvised, driven by the punters and over a variety of musical genres with tense and groovy bass lines and epic storytelling melodies enlightening the emotions.
Defining himself over time, he has explored world music and the oldest age of Electro. You occasionally end up with some trippy and dark downtempo sets with a strong tribal and south American influence or more groovy but dark sets of Leftfield Electro infused with Nu Disco, Electroclash, Wave, New Beat or Dark Disco.
It's in the underground of the Middle East and Vietnam that he defines his taste for dark and hypnotic rhythms. Oscillating between strong ethnic feel & epic synths, his love for tense bass lines and percussive rhythmic impact directly on any dance floor.
Catch his show live Sunday the 18th of July 2021 4 PM to 6 PM Indochina Time (ICT) and repeating Thursday from 4 AM to 6 AM (ICT).
'Not So Anonymous' episode 46.
Super Paolo - 5th Day (David Agrella Rework)
Tulioxi - Corsica In Agosto (Original Mix)
Bottin - Un Uomo Solo (Original Mix)
Yuki Tosaya - Nocturnal Season (Azaria & Lebollet Remix)
Flight Status - 1987 (Original Mix)
Dionigi - The Italo Force (Original Mix)
Bedford Falls Players - Cool Bango (Acid Washed Remix)
Kimshies Feat. S:Rose - Sexual Desire (Alan Dixon 'Love Attack' remix)
Juan Soto, Juan to Tree - Danza Ritual (Barko Remix) [K-Effect Master]
Chris Massey, James Rod - Supernature Sunday (Original Mix)
Inigo Vontier - Ti Amo (Original Mix)
Panthera Krause - Genki Girl (Original Mix)
Musumeci, Phunkadelica - Velluto Blu (Original Mix)
Back From The Wave - Cosmic Dancer - BT Cop remix
D.Y.O.R. - Devil's Way (Cabaret Nocturne Remix)
Télépopmusik Feat. Young & Sick - Circles (Mala Ika Remix)
DAF - Der Mussolini (Gabis Delgados Hysteric Disco Remix)
Ivan Fabra - Far From Juno (Original Mix)
Mono Han - Tout Petit La Planète (Original Mix)
Llewellyn - The Light Above You (Original Mix)
Volta Cab - Metal Obsession (Original Mix)
Daniel Monaco & Sauvage World - Paninari on Acid (Niv Ast Remix)
Darlyn Vlys - Serpentine (Original Mix)
Listen here.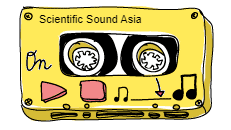 (If the player is not working click here)
Or PC Laptop, Mac users click here.

Follow us on Mixcloud here.