"After Hours" host PatriZe has announced his guest Andrés Moris for the next show. Scientific Sound Asia Radio is the underground radio station for the Asian region and internationally.
Playing genres from Progressive House to Techno and other house music sub-genres, 'After Hours' every week presents the best upcoming DJs and producers on the planet. The focus of 'After Hours' is the underground sounds that are headlining in the respective scenes at present.
PatriZe (first hour) is a producer who was born and raised in Belgium, in his early teens he bought his first turntables and over a short space of time transgressed into Trance and Techno. After a significant period of time, he evolved into the more melodic and intellectual styles of Progressive House. After a prolonged period of spinning in the Belgian scene, his breakthrough came in 2010 with Pole Folder of Bedrock Records/Reworck.
At present PatriZe inhabits Thailand where he performs often and consistently produces tracks, along with his regular show on our station he performs radio shows on other stations and publishes tracks on some good labels which often trend well in Beatport charts.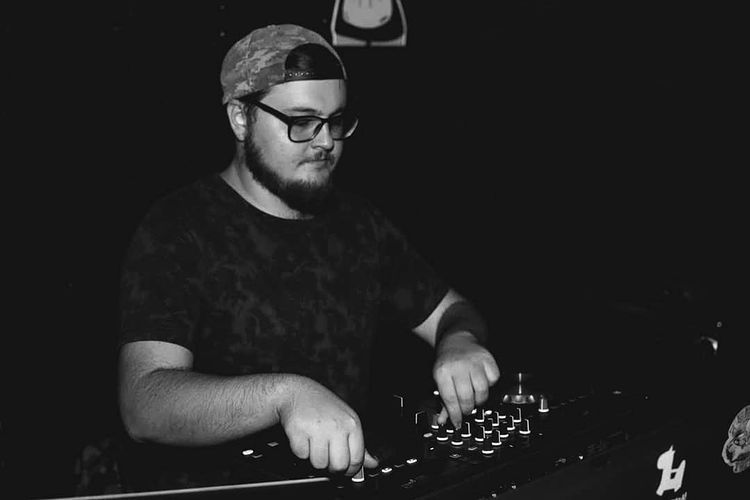 Guest DJ Andrés Moris.
This week's guest DJ (second hour) is Andrés Moris, Andrés Moris is a DJ and Producer originating from Córdoba, Argentina. His main genre is Progressive House and he gets a lot of joy in exploring the different elements of the tracks of the scene.
He has been performing in the Argentinian scene for several years and has graced the decks with artists such as Cami Lipski, Sol Vietto, Berni Turletti and many more. After a significant amount of time performing as a DJ, he delved into production in the last few years and has emulated his success on the turntables.
In recent years he has had a host of releases on labels such as Droid9, Balkan Connection, 3rd Avenue and many more. As he continues on his upward trajectory expect to see many more in the coming years, enjoy the show.
Listen live on Monday the 19th of April 2021 10 PM to 12 AM Indochina Time (ICT) and re-airing on Friday 10 AM to 12 PM (ICT).
'After Hours' episode 463 19th of April 2021.
PatriZe (first hour).
Forest Weed - Choices (Kevin Yair Remix) [PHW Elements]
Max Blade & Ignacio Berardi - Alù (Original Mix) [Soundteller Records]
Gaston Sosa - Cuva (Original Mix) [Balkan Connection SA]
Max Blade & Ignacio Berardi - Rhamnous (Original Mix) [Soundteller Records]
Leo Perez & Dhany G - Amatista (Original Mix) [Droid9]
Andre Moret - Waltz of the Dew (Original Mix) [Transensations Records]
Arnold T & Alain Pauwels - Havana (Jonnas B Remix) [Nature Rec]
Rod Notario - Let It Go, Let It Happen (Original Mix) [Balkan Connection]
Innerphonic - Line of Dream (Original Mix) [Massive Harmony Records]
Andrés Moris (second hour).
Midnight Workouts - Flower Bomb (Sea Mix) [ IAMHER]
Nōpi - Forest Gid (Original Mix) [Suprematic]
Bautista Toniolo - Dracena (Original Mix) [La Juanita Records]
Gorge, Midnight Workouts - Holdin' On (Extended Mix) [Pracht]
D.J. MacIntyre & Juan Ibanez - Haumea (Fabri Lopez Remix) [Clubsonica Records]
Mike Rish - Muns Castle [UGENIUS Music]
Michael A - Obsession (Original Mix) [Proton Music]
Julian Nates - Suppose (Original Mix) [Or Two Strangers]
Teleport-X - We Are (Original Mix) [Deepwibe Underground]
Just Her - Stay The Same (Extended Mix) [Colorize (Enhanced)]
Listen here.

(If the player is not working click here)
Or PC Laptop, Mac users click here.

Follow us on Mixcloud here.