"After Hours" 482 host Hypnotised has announced its guest DJ Psycho-UK and playlists for their new show. Scientific Sound Asia is the underground radio station for the Asian region and has an international following.
This weeks host is Hypnotised (first hour), Hypnotised, originally from Ghent (Belgium), the city where he experienced the exciting start of legendary parties like "I love techno" and "10 days of techno". Back then he was playing a mixture of styles in the biggest party area in Ghent. These days he will "hypnotise" you with deep prog and tech sounds. Together with his partner in crime PatriZe, he is hosting his popular radio show "After Hours" on three radio stations worldwide: TM Radio (USA), Cosmos Radio (Germany) and Scientific Sound Asia (Vietnam).
Next to this weekly show they also host a monthly show "AH Digital Essentials" on Proton Radio (USA). Hypnotised also hosts his monthly show "Energetic" on Progressive Beats Radio (Germany). Being well appreciated for his intriguing sets he's also been invited as a guest on several other radio stations all over the world such as Ibiza Global Radio, Frisky Radio, DI FM, Golden Wings Music Radio, Insomnia Fm, Groove City Radio, Fnoob Techno Radio, Urgent FM, Ibiza Soul-Radio and many more.
He has shared the decks with top artists like Marco Bailey, Tom Hades, Purple Disco Machine, Jesse Rose, Nick Bril and others at festivals, events or clubs such as Amsterdam Dance Event (ADE), Deep on Deck festival (South Africa), Club NL (Amsterdam), Decadance (Ghent), W Lounge (Amsterdam), Citylife (Terneuzen), Niche Club (Ghent), and Zanzibar (South Africa) to name a sprinkling.
In 2015 a new chapter arrived for Hypnotised managing his label "AH Digital" as well as the start of his producing career. His work regularly moves up in the "Beatport top 100 releases" often and gets support from lots of great artists in the scene. His first EP "People from the Otherworld" immediately topped the charts at no. 4 and the title track was later remixed by No. 1 selling artist Rui Da Silva.
More recently Hypnotised's EP "Infinity" smashed the Beatport releases charts being at second in both the progressive house and trance charts and on third in the techno charts. In 2016 he also started producing under his alter ego "Man on the Moon" where he launched himself off to a fantastic start with his debut "Sense" being signed on the renowned Bonzai label, winning one of Metapop's remix contests and getting support and airplay on Belgium's best radio station "Studio Brussels".
Next to his label AH Digital he has worked for labels like Bonzai Progressive, Green Martian, SLC-6 Music, Pro-B-Tech Music, Stellar Fountain, Vesta Records, Insomniafm, Abstract Space Records, Eternal Beats, Beat Block Records, Absurd State, Aeriform Records, Morninglory Music, Mystic Carousel Records, Crop Circle, Disposition Recordings, Hot Cue Music, Estribo Records, IN2U Records, Tech Deluxe and new work can be expected soon on SLC-6 Music, Tantalum Records and his own AH Digital, enjoy the show and get Hypnotised!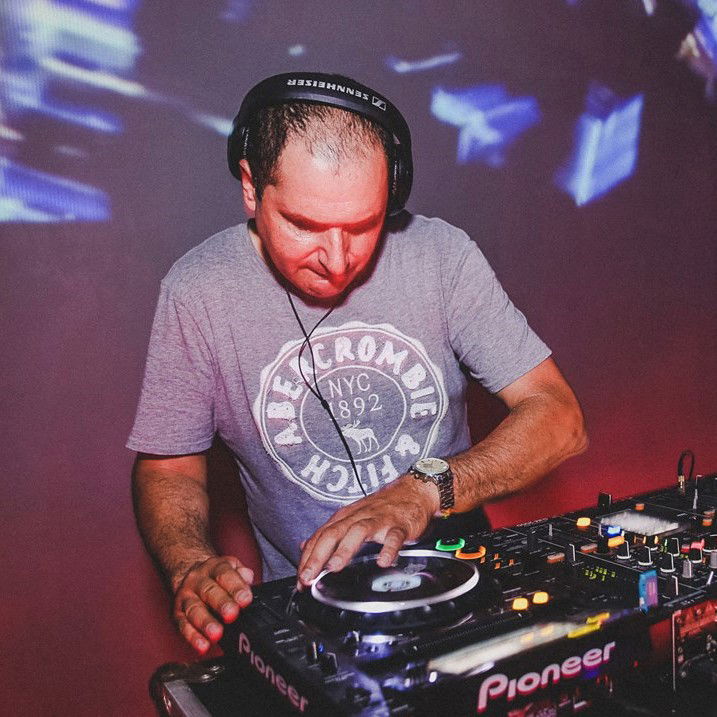 Guest DJ Psycho-UK (second hour).
This weeks guest DJ (first hour) is DJ Psycho-UK, DJ Psycho-UK is an East London (UK) rude boy, hip hop turntablist, Drum and Bass, House, and multi genre DJ. DJ Psycho got his first pair of decks at the tender age of 14 and has been dropping dope beats ever since. Growing up during the Golden Age of Hip Hop, Acid House, Hardcore and Techno his musical influence draws influence from diverse artists such as Public Enemy, KRS1, Run DMC, DJ Hype, Carl Cox, Mickey Finn, A Guy Called Gerald, Leftfield, Portishead, Massive Attack and many others.
Cutting his Disc Jockey teeth in the underground squat parties of 1990s London during the age of Hip Hop, Acid House and Hard-Core, he hooked up with the Production House Records crew with the likes of DMS, The House Crew and X-Static. Ever tenacious, DJ Psycho drew on London's raw and gritty musical sub-cultures of the 90s and early 2000s to develop his own dark and dirty sound, bass heavy, with up-tempo beats and funky grooves.
His distinct style soon saw him playing regular slots on some of London's leading pirate radio stations such as AXE FM and Fantasy FM, and spinning tunes at the city's top venues including Scala, Bagley's Film Studios, 491 Gallery, 291 Gallery and 333. He has DJed at many venues in Vietnam including Piu Piu, Basement, Indika, Cargo Remote, Pogo Beach Club, Dragon Beach, The Lab, and others.
Epitomising 'music is my sanctuary music is my life' DJ Psycho has toured the world with his eclectic collection of grooves, loops, riffs and beats to play countries as diverse as UK, West Indies, Australia and Vietnam. Bringing a unique, raw energy to the dancefloor for those who prefer a more mature approach to their music, DJ Psycho gets the party started right every time.
Currently lying low in dynamic Saigon, Vietnam DJ Psycho founded DJ agency, promotions and event management company Scientific Sound Asia in 2013, bringing international DJs and acts to the South East Asian region. The agency also runs an underground radio station playing up-funked electronic music and hosting slots for international groove maestros. When not on the decks, DJ Psycho-UK goes by the moniker of Tariq Azam. His show features a fresh selection of recent promos and releases across Progressive House, Melodic Techno and Afro House.
Listen to the show live on Monday the 30th of August 2021 10 PM to 12 AM Indochina Time (ICT) and repeating Friday 10 AM to 12 PM (ICT).
After Hours 482 Tracklist, 30th of August 2021.
Hypnotised: (first hour).
Lightning Effect - Star of the Sky (Matias Ocaño Remix)
Diego Alvarado - Together
Fermanz & The Crystal Drop - Delusion (Contribute Translation & XIASOU Remix)
Gorkiz - Alquimia
Yashar - Running Down the Lake (Shayan Pasha Remix)
Unkle - Reign (Mariano Mellino & John Cosani Edit)
Rod Notario - Let It Go, Let It Happen
EMPHI - Advance
Albuquerque & Foletto - Splendid Sunrise (Greenage Remix)
DJ Psycho-UK : (second hour).
Redspace, Eleene - Fantomas Rooftop (Original Mix) [Redspace Sound]
Gaston Sosa - Creta (Original Mix) [SLC-6 Music]
Cris Rosales - Akasia (Original Mix) [SLC-6 Music]
Ector Nina - Worldchild (Original Mix) [Major Underground]
Redspace, Eleene - Asterism (Original Mix) [Redspace Sound]
IndianSoul - Be Alright [Joyride Music]
Steve Arnold - Magma (Original Mix) [64K Recordings]
Skyhunter - Smile After Sadness (Original Mix) [Summer Melody]
Ruben Hadland - Daydreaming (Original Mix) [Summer Melody]
Nomas - Cosmo (Orbit Mix) [SLC-6 Music]
Augustine Wrong & Executive Producer - Visceral (Kassey Voorn Remix) [Dreaming Awake]
Listen here.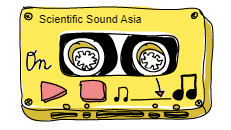 (If the player is not working click here)
Or PC Laptop, Mac users click here.

Follow us on Mixcloud here.