"After Hours" 454 host Hypnotised has announced its guest DJ and playlists for their show on Monday the 15th of February 2021 10 PM to 12 AM Indochina Time (ICT) and repeating Friday 10 AM to 12 PM (ICT) on Scientific Sound Asia the English language radio station for India, Japan, Thailand, China, Vietnam and globally.
This weeks host is Hypnotised (first hour), Hypnotised, originally from Ghent (Belgium), the city where he experienced the exciting start of legendary parties like "I love techno" and "10 days of techno". Back then he was playing a mixture of styles in the biggest party area in Ghent. These days he will "hypnotise" you with deep prog and tech sounds. Together with his partner in crime PatriZe he is hosting his popular radio show "After Hours" on three radio stations worldwide: TM Radio (USA), Cosmos Radio (Germany) and Scientific Sound Asia (Vietnam).
Next to this weekly show they also host a monthly show "AH Digital Essentials" on Proton Radio (USA). Hypnotised also hosts his monthly show "Energetic" on Progressive.Beats Radio (Germany). Being well appreciated for his intriguing sets he's also been invited as a guest on several other radio stations all over the world such as Ibiza Global Radio, Frisky Radio, DI FM, Golden Wings Music Radio, Insomnia Fm, Groove City Radio, Fnoob Techno Radio, Urgent FM, Ibiza Soul-Radio and many more.
He has shared the decks with top artists like Marco Bailey, Tom Hades, Purple Disco Machine, Jesse Rose, Nick Bril and others at festivals, events or clubs like Amsterdam Dance Event (ADE), Deep on Deck festival (South Africa), Club NL (Amsterdam), Decadance (Ghent), W Lounge (Amsterdam), Citylife (Terneuzen), Niche Club (Ghent), and Zanzibar (South Africa) to name a few.
In 2015 a new chapter arrived for Hypnotised managing his label "AH Digital" as well as the start of his producing career. His work pops up in the "Beatport top 100 releases" regularly and is getting support by lots of great artists in the scene. His first EP "People from the Otherworld" immediately topped the charts at no. 4 and the title track was later remixed by No. 1 selling artist Rui Da Silva.
More recently Hypnotised's EP "Infinity" smashed the Beatport releases charts being on No. 2 in both the progressive house and trance charts and on No. 3 in the techno charts. In 2016 he also started producing under his alter ego "Man on the Moon" where he launched himself off to a fantastic start with his debut "Sense" being signed on the renowned Bonzai label, winning one of Metapop's remix contests and getting support and airplay on Belgium's best radio station "Studio Brussel".
Next to his own label AH Digital he worked for labels like Bonzai Progressive, Green Martian, SLC-6 Music, Pro-B-Tech Music, Stellar Fountain, Vesta Records, Insomniafm, Abstract Space Records, Eternal Beats, Beat Block Records, Absurd State, Aeriform Records, Morninglory Music, Mystic Carousel Records, Crop Circle, Disposition Recordings, Hot Cue Music, Estribo Records, IN2U Records, Tech Deluxe and new work can be expected soon on SLC-6 Music, Tantalum Records and AH Digital. Get Hypnotised!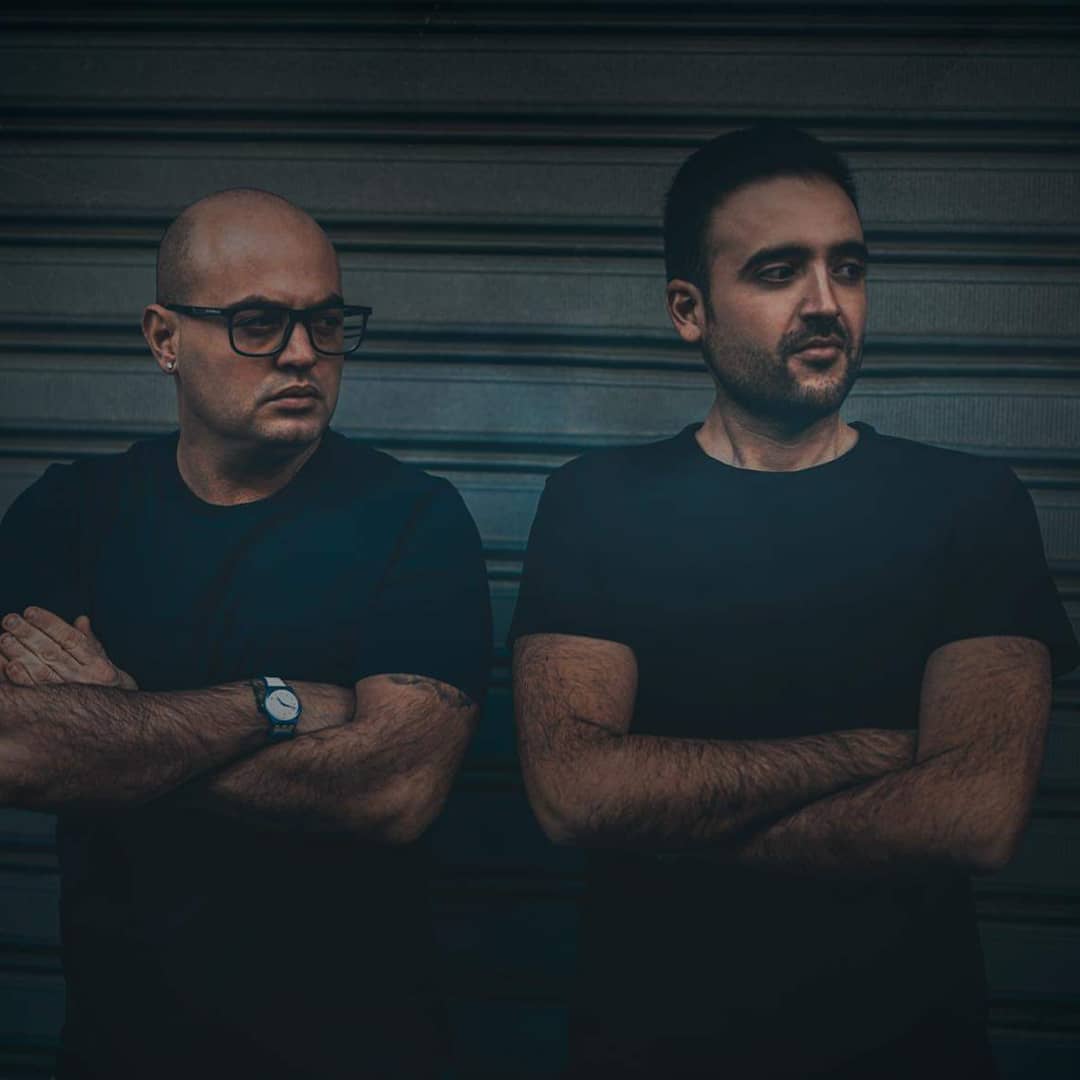 Guest DJs Sean & Dee (second hour).
This Weeks guest DJs (second hour) are Sean & Dee an Italian dj and producer duo based in Sorrento, Naples, Italy. Their sound has unique characteristics, combining influences of progressive house and techno with rumbling powerful basslines, epic breakdowns with emotional melodies, quenching synths and smashing drops.
With this unique style and the success of their releases they are recognized as one of the best new artists of the Progressive House scene currently, and have released music on many top labels such as Beatfreak, Jee, Iconyc, Movement, Outta Limits, Uv and have collaborated with big artists including Jerome Isma Ae, Miss Monique, DFormation, Nakadia and Paul Thomas, enjoy the show.
After Hours 454 Tracklist 15th of Febuary 2021.
Hypnotised: (first hour).
Nico Parisi - Prego
Apo Tulup - Viento solar
Marat Mode & Didaek - Dark Feat. Eleonora
Almi & Theus - Silence
Airwave Ft. Ozgur Can - Mice (2020 Re-Invented Mix)
Facundo Sosa - Amethyst
Kabi (AR) feat. Agus Fernandez - Fénix
Secretvision - Ancient Mystery (Enlusion Remix)
Nikko Mavridis - Halkyon (TEIAO Remix)
Sean & Dee: (second hour).
Rinzen - Some Good Here (feat. Anaphase) [This Never Happened]
Wolf Ear & Fassbender - Hummingbird (Hannes Wiehager Remix) [Strange Town Recordings]
Yotto - Observer (Original Mix) [Siamese]
Remcord - FMCD (Original Mix) [Siamese]
Lindahl Feat. KOKA - Audara (Temperat Remix) [SOMATIC]
Starkato & Intaktogene - Panama (Original Mix) [Beyond Now]
Fuenka, Sean & Dee - Beskar [UV]
Gardenstate - Surreal (Bart Skils Extended Mix) [Anjunabeats]
Chaum, Hannes Wiehager - Fallout [Movement Recordings]
Kommodo - Breathe (Binaryh Remix) [SOMATIC]
Carsten Halm - Mystik (Original Mix) [Parquet Recordings]
Listen here.

(If the player is not working click here)
Or PC Laptop, Mac users click here.

Follow us on Mixcloud here.