"After Hours" 436 host Hypnotised has announced its guest DJ and playlists for their show on Monday the 12th of October 2020 10 PM to 12 AM Indochina Time (ICT) and repeating Friday 10 AM to 12 PM (ICT) On Scientific Sound Asia the English language radio station for India, Japan, Thailand, China, Malaysia and Asia.
This weeks host is Hypnotised (first hour), Hypnotised, originally from Ghent (Belgium), the city where he experienced the exciting start of legendary parties like "I love techno" and "10 days of techno". Back then he was playing a mixture of styles in the biggest party area in Ghent. These days he will "hypnotise" you with deep prog and tech sounds. Together with his partner in crime PatriZe he is hosting his popular radio show "After Hours" on three radio stations worldwide: TM Radio (USA), Cosmos Radio (Germany) and Scientific Sound Asia (Vietnam).
Next to this weekly show they also host a monthly show "AH Digital Essentials" on Proton Radio (USA). Hypnotised also hosts his monthly show "Energetic" on Progressive.Beats Radio (Germany). Being well appreciated for his intriguing sets he's also been invited as a guest on several other radio stations all over the world such as Ibiza Global Radio, Frisky Radio, DI FM, Golden Wings Music Radio, Insomnia Fm, Groove City Radio, Fnoob Techno Radio, Urgent FM, Ibiza Soul-Radio and many more.
He shared the decks with top artists like Marco Bailey, Tom Hades, Purple Disco Machine, Jesse Rose, Nick Bril and others at festivals, events or clubs like Amsterdam Dance Event (ADE), Deep on Deck festival (South Africa), Club NL (Amsterdam), Decadance (Ghent), W Lounge (Amsterdam), Citylife (Terneuzen), Niche Club (Ghent), Zanzibar (South Africa) to name a few.
In 2015 a new chapter arrived for Hypnotised managing his label "AH Digital" as well as the start of his producing career. His work pops up in the "Beatport top 100 releases" regularly and is getting support by lots of great artists in the scene. His first EP "People from the Otherworld" immediately topped the charts at no. 4 and the title track was later remixed by No. 1 selling artist Rui Da Silva.
More recently Hypnotised's EP "Infinity" smashed the Beatport releases charts being on No. 2 in both the progressive house and trance charts and on No. 3 in the techno charts. In 2016 he also started producing under his alter ego "Man on the Moon" where he launched himself off to a fantastic start with his debut "Sense" being signed on the renowned Bonzai label, winning one of Metapop's remix contests and getting support and airplay on Belgium's best radio station "Studio Brussel".
Next to his own label AH Digital he worked for labels like Bonzai Progressive, Green Martian, SLC-6 Music, Pro-B-Tech Music, Stellar Fountain, Vesta Records, Insomniafm, Abstract Space Records, Eternal Beats, Beat Block Records, Absurd State, Aeriform Records, Morninglory Music, Mystic Carousel Records, Crop Circle, Disposition Recordings, Hot Cue Music, Estribo Records, IN2U Records, Tech Deluxe and new work can be expected soon on SLC-6 Music, Tantalum Records and AH Digital. Get Hypnotised!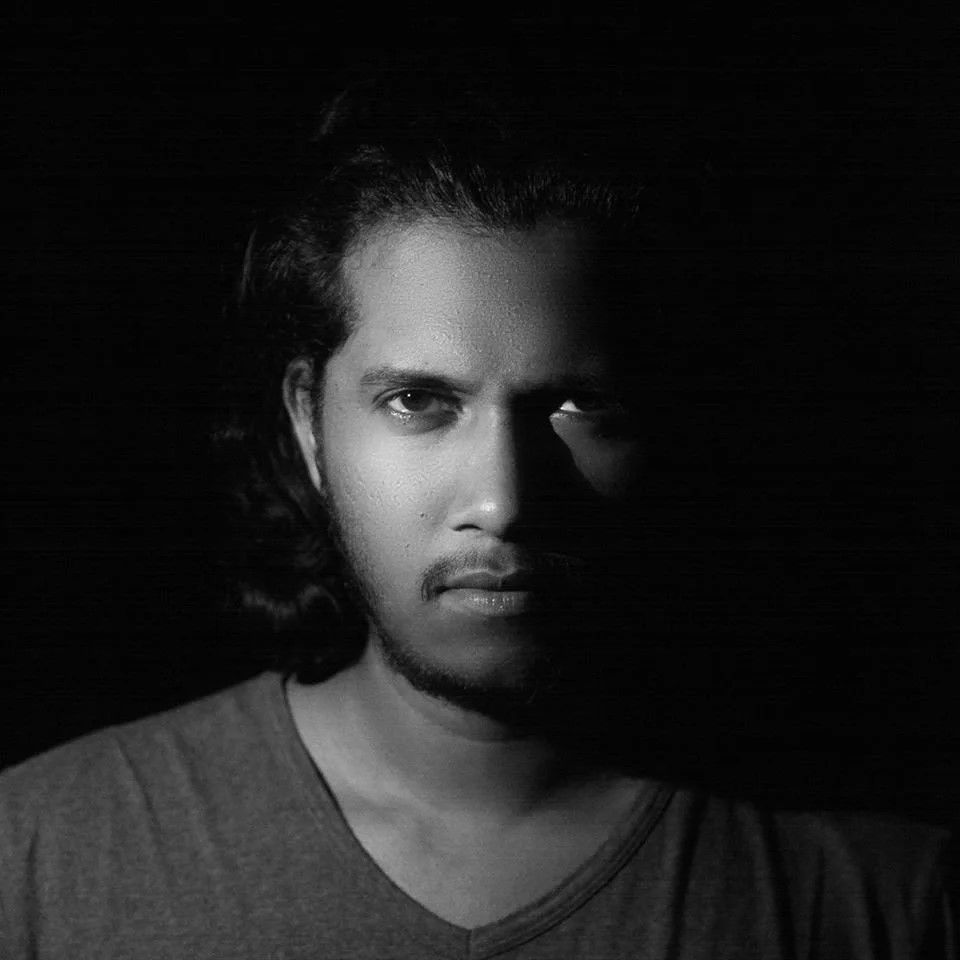 Guest DJ VeeQué (second hour).
This weeks guest DJ is Vidath Induwara, a Sri Lankan born DJ/producer who is better known for his stage name VeeQué. Falling in love with music and audio from a very young age, he almost immediately took an interest in DJing and Studying Audio Engineering back in 2014 and completed his education on Sound and Music technology.
As time went by it became clear that his newfound passion wasn't just a passing phase and would last he then made the decision to venture deeper into music, this quickly saw him find his way around the studio as this was the next phase of his progression. He started crafting himself a unique sound signature creating all kinds of music; in the beginning, he started to produce EDM and house music but gradually he fell in love with deep and underground music as he saw them as extremely soulful.
Artists like Hans Zimmer, Pink Floyd, Kalya Scintilla, Lee Burridge, Boris Brejcha, and Moby made a huge influence on his music. With his productions, he makes it his goal to bring natural acoustic sounds and music to the dance floor with a soulful sound signature not just limiting as dance music but also more melodic and mellifluous through his unique way of blending music among genres and experimental sounds.
VeeQué has established himself around the globe with many record labels and radio shows with his signature sound since the offset and his first-ever track evoking nostalgia that has now entered into the all-time top releases of labels, labels like "another life music records", "Callote Records" "Bevel Records" are few labels those he signed and he had great support for his music from many artists such as Bynomic, Airwave, Christian Monique, Nishan Lee, Mario Picco and PPK to name a few.
His plans for 2020 are to release another EP with a unique sound signature which sounds more melodic and chill and also dark and deep tracks with a more psychedelic sound signature and last but not least some collaborations with Bynomic, Salbah and Daniel Maya. And he has this to say "Every moment that passes by is another story of our existence, which is perceived by nostalgic feelings of our own, a single-story can always be interpreted as two stories for two souls as per the past experiences of oneself, which create a unique fable for an individual."
Perceiving that nostalgic feeling as a story is what he's trying to accomplish in his music and his DJ mixes creating a flawless journey that feels deep into the mind of the listeners. The future surrounding this talented artist is certainly going places, so get strapped in as the ride has only just begun.
After Hours 436 Tracklist 12th of October 2020.
Hypnotised: (first hour).
Ricardo Piedra - Herbs (Franco Tejedor Remix)
NOIYSE PROJECT, Dylan Deck - Kamaksha (Oliver & Tom Remix)
Axel Zambrano - Dominate
Evegrem - Serenity
Christian Monique - Waiting For Us (Fabri Lopez Remix)
Pilato - Sacred Geometry (Lio Q Remix)
Mariano Favre - Obscurial (Mir Omar Remix)
Cris Rosales - Fly Away (Gonzalo Sacc, Rodrigo Lapena Remix)
Rafa Alcantara - Radar (Brvnni Remix)
VeeQue: (second hour).
VeeQue - ID (Original Mix)
Nicolas Giordano - The Reason (L_Georges_Remix) [AH Digital]
Downgrooves & Chris Sterio - The Glen (Original Mix) [Another Life Music]
Audioglider - Everything is Grey (Nila Remix) [Another Life Music]
Cris Rosales - Fly_Away (Nosh & SJ Remix) [AH Digital]
RE\MIND - Replica (Original Mix) [Somatic Records]
Darksidevinyl & Cadillac Express - Macedonia (Sean & Dee Remix) [Beatfreak Recordings]
JP Lantieri - Lifetime (Findike_Remix) [Findike_Records]
Gabo Martin - Paran· (VeeQue Remix) [AH Digital]
Stuart King - Shine A Light (Original Mix) [Dear Deer White]
Listen here:

(If the player is not working click here)
Or PC Laptop, Mac users click here.

Follow us on Mixcloud here.