"After Hours" hosted by PatriZe has announced its guest DJ and play lists (see Below) for their show on Monday the 2nd of December 2019 10 PM to 12 AM Indochina Time (ICT) and repeating on Friday 10 AM to 12 PM (ICT). The show will be broadcast on Scientific Sound Asia Radio, the English language radio station for Japan, Thailand, China, Malaysia and the rest of South East Asia.
Playing sounds from Progressive House to techno and anything in between. Every week 'After Hours' serves you the best tunes from some of the biggest DJ/producers and upcoming talents on this planet. It's all about the music. It's all about the sound. It's underground!
PatriZe (first hour) is a producer from Belgium, at a young age he bought his first turntables and and quickly grew into the harder sound of Trance and Techno. Over the passage of time, his passion grew into the melodic and intelligent sounds of Progressive House. After years of playing throughout the Belgian scene, his breakthrough was in 2010 with Pole Folder of Bedrock Records/Reworck, along with winning the respected Night Museum DJ competition in France, warming up for progressive luminary, Guy J (Lost & Found, Bedrock).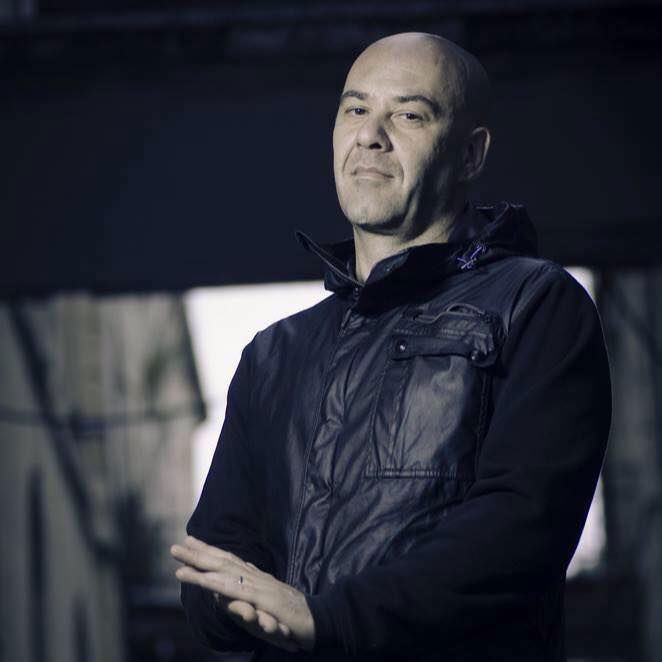 Guest DJ Nikko Mavridis.
Nikko Mavridis is a DJ, producer and a radio producer originating from Kavala, Greece. He is considered to be one of the most respected and well-known DJs in Greece. "Music matters" is his every day motto! For that he plays and produces music that expresses his passion for it. Nikko has been in the industry for more than 2 decades and further developed his sounds to a more gruesome and captivating perceptive.
As an early starter in the 90's he was one of the most energetic members of DMC Hellas and at the same time he presented a radio show in the most well-known station of his city, Kavala! His progress was inevitable and he developed to a unique radio producer who held shows in almost all the radio stations of the city. For the time being, his radio show "Electric Fridays" in Proini radio station is thought to be one of the best in Greece, hosting big names from all over the world such as Guy J, 16 bit lolitas, Glenn Morrison, Jerome Isma-ae, Cid inc, Jody Wisternoff, Moshic, Robert Babicz and many others.
Overall his Djing career, Nikko has made appearances all over Greece from Thessaloniki to Crete but also abroad in Cacao club (Sofia), Momo (Varna), Club Lite (Amsterdam). He had also played on Movement records showcase at ADE in the Netherlands. Nikko has played alongside big names on the music industry such as Jody Wisternoff, Jerome Isma-ae, 16 Bit Lolitas, Glenn Morrison, Jimmy Van M, Dave Seaman, Pole Folder, Dousk, Stefan Biniak and many others.
He is recognised for his ability behind the decks and his unique style. His sound is a perfect mix of Progressive House, Deep House, tribal rhythms and souring melodies. At the time of writing he is holding a residency in one of the most attractive venues of East Macedonia in Greece at Selini of Batis Multiplex.
Over time has he been recording sets for one of the best dance radio stations of the world, including the well known 'Frisky Radio' in San Fransisco. Furthermore, he has recorded sets that have been presented on Pure FM (United Kingdom), Clubbing House (France), Eradio (Germany), lobal party (Hungary), High on House (Denmark) e.t.c. In addition to all his Djing , Nikko has been quite busy in making his own productions. His music have already been supported by many international DJs .
He has released on labels such us Movement Records, Hydrogen, Bonzai, Just movement, Balkan Connection, Clubsonica, Abstract Space and many others. Follow the sets of Nikko Mavridis on his radio show 'Electric Fridays' every Friday at 21:00 (CET+2) on Proini FM 93.7 and hear some top progressive and techno sounds from himself and many big DJs from all over the world, enjoy the show!
After Hours 391 Tracklist 2nd of December 2019.
Patrize (first hour).
NuFects - The Euler Theory (Gaston Ponte Remix) [Mirabilis Records]
Nico Cerban - Again We Rise (Santiago Forteza Remix) [Specific Music]
Aeron Aether & Mango - Karuna (Anton Make Remix) [ICONYC]
Michael A - Ruins (Original Mix) [Genesis Music]
Lemon8 - A Better Place (Andrea Cassino Remix) [Soundteller Records]
John Cosani - Magneto (Original Mix) [Or Two Strangers]
Pink Floyd - Another Brick In The Wall (Paul Deep Remix) [White]
Andre Sobota & Felipe Novaes - Prescience (Alex O'Rion Remix) [Clubsonica Records]
Guy J - Live Another Day (Anton Make Bootleg) [White]
Nikko Mavridis (second hour).
NG & Nikko Mavridis - Sundown (Marcelo PM Remix)
Lanvary - Sakura (Original mix)
Nikko Mavridis - Daydream (Napalm & D-Phrag remix)
Simos Tagias & Golan Zocher - Orange (Matias Chilano Remix)
March - Eu phoria (Original mix)
Gux Jimenez, Javier Duque, Jab Vix - Space Biker (Original Mix)
Antrim, Kamilo Sanclemente, Paula OS - Once And Again (GMJ Extended Remix)
GMJ - Multiverse (Original mix)
Anton MAKe - Stardust on My Shoes (Subandrio Remix)
Connect here:

(If the player is not working click here)
Or PC Laptop, Mac users click below.